Attracting new customers to buy your products is not easy as you think. It requires sincere efforts to get the best outcome. Odoo ERP software is the right choice to carry out your product marketing operations successfully.
Odoo 14 has become past after the launch of Odoo 15. A lot of changes are made in the existing Odoo modules. The new features have been introduced for the sales coupons & promotion program in Odoo 15. A new method has been developed to enable coupons and promotions for the point of sale. The ultimate goal of the coupons and promotions is to catch customer attention so that they will purchase your products in large quantities. 
The features enable every user to create coupons and promotions based upon their requirements. To activate it, you need to go to the settings of the sales module.
Go to Sales> Configuration > Settings > Coupons and Promotions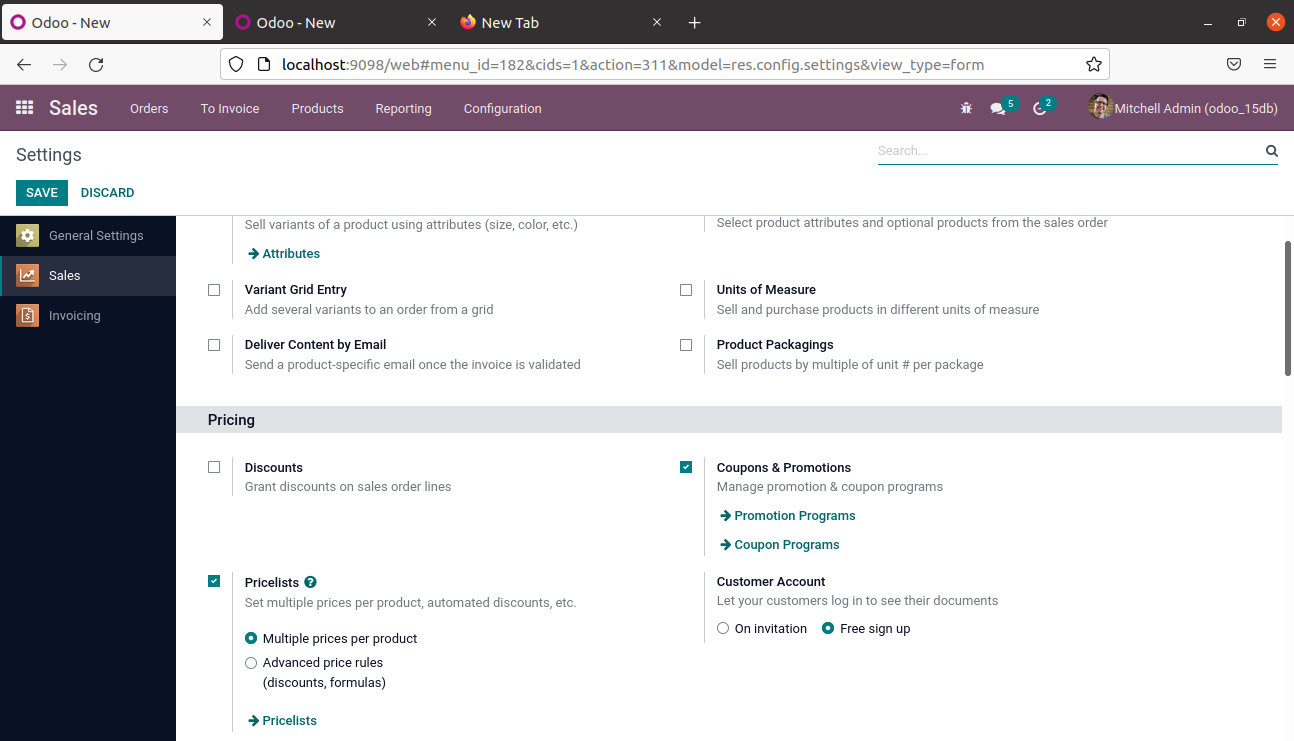 Mark the Coupon & Promotions checkbox here. After enabling the Coupon & Promotions checkbox, you will find two sub-menus under the main menu of the Products.
Go to Sales> Products > Coupons Programs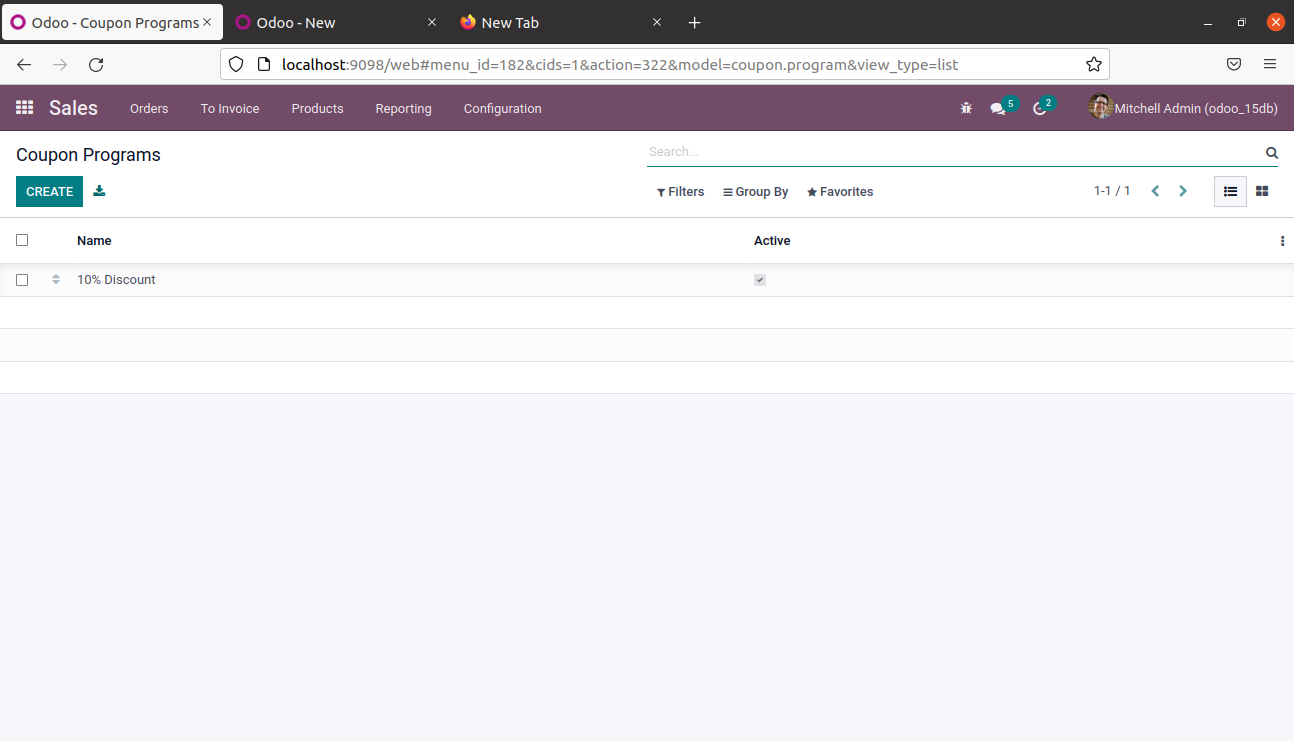 A coupon program can be seen here. After clicking on the Create button, you can easily form new Coupon programs. The form given below is used to create a Coupon Program.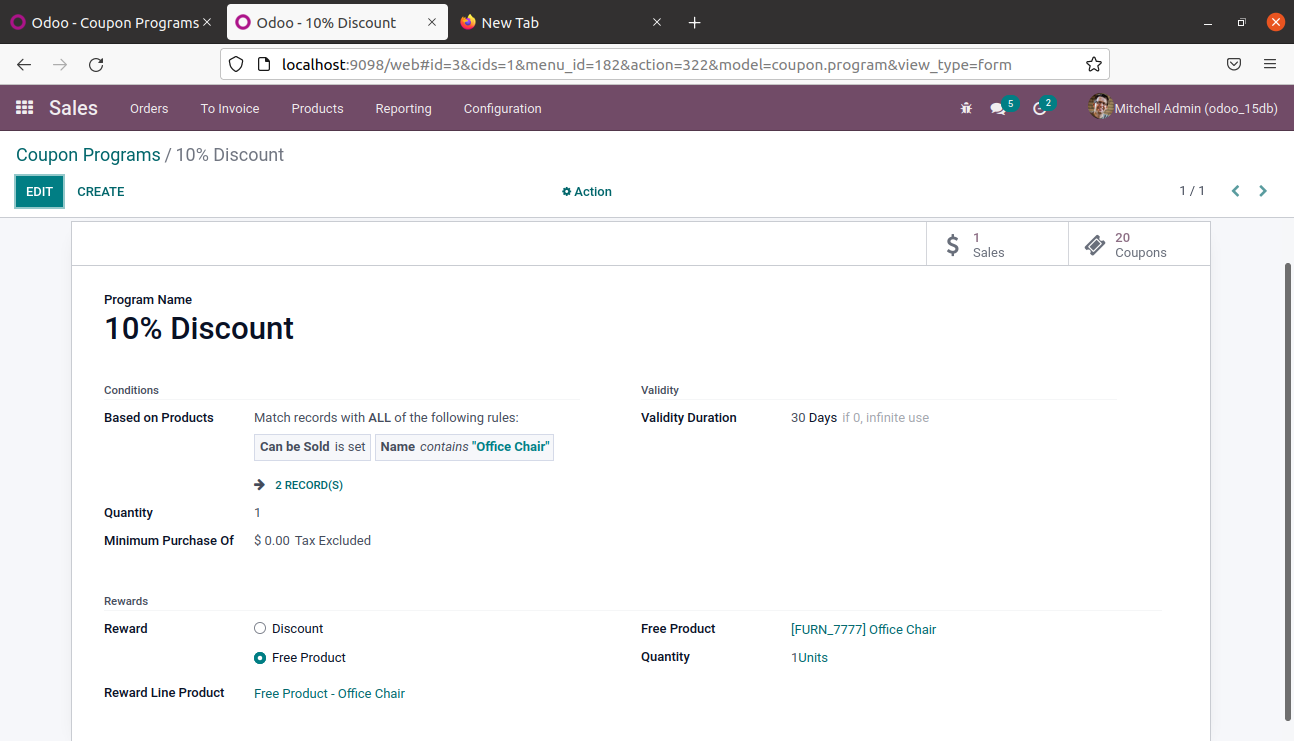 Here, you are allowed to set the Condition of the coupon and the discount amount based on your needs. There are two options available in the Apply Discount field. To mention the discount on the basis of percentage or the fixed amount. In the Reward section, either you can set the coupon as a Discount or a Free product.
You can add filter on products.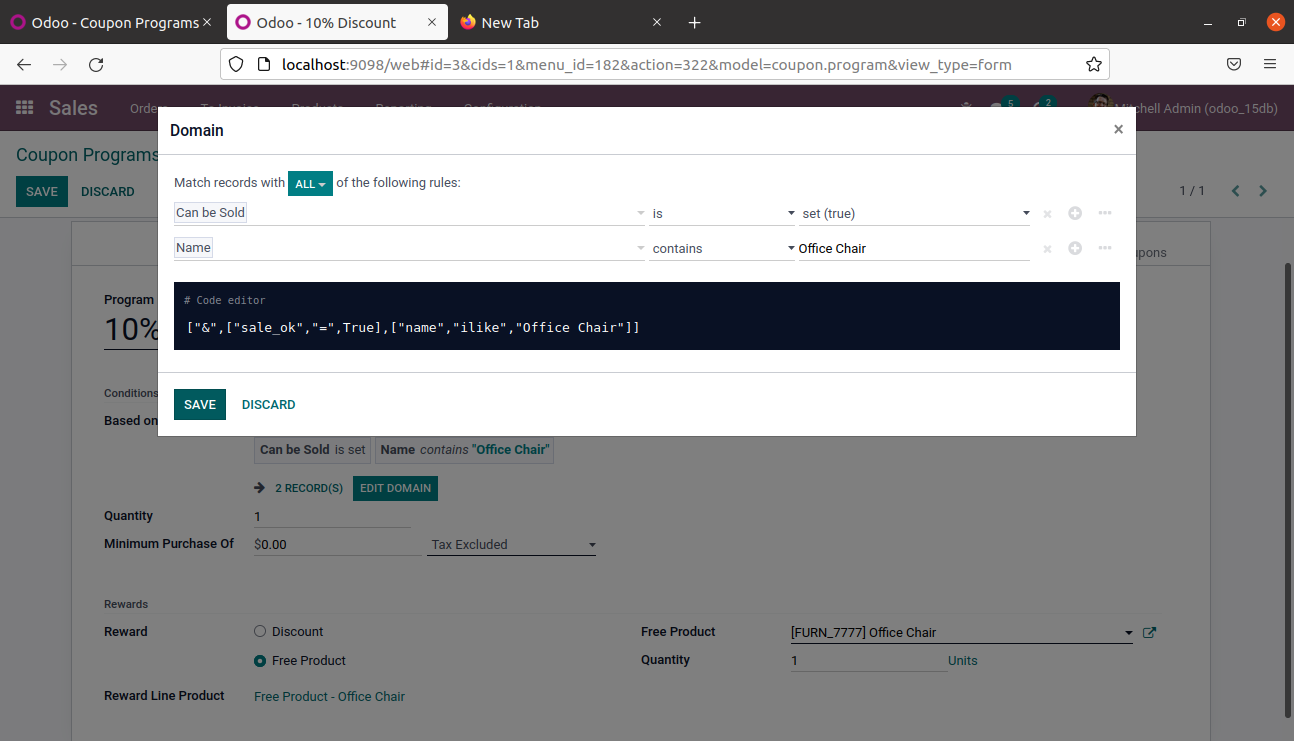 You can generate the coupon after filling up the form correctly. In the Wizard, you can enter the number of coupons to generate. Now click the Generate button.
Now, you can spot the generated coupons within the smart button of the coupons. After clicking on that button, you will be able to open it.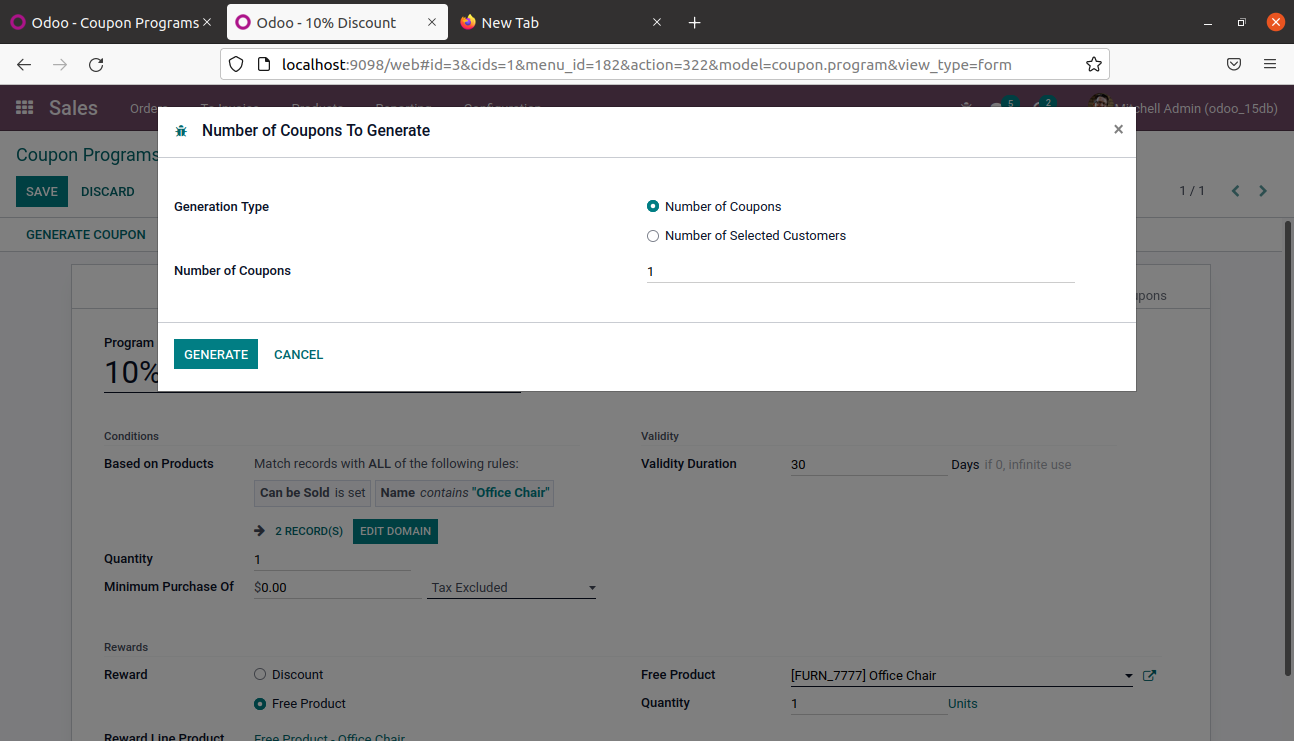 After clicking on the Coupon button and you will get a wizard. Later on, paste the copied coupon code here and click on the Apply button.
By Applying the coupon code, the Reward will automatically be added to the Orderline.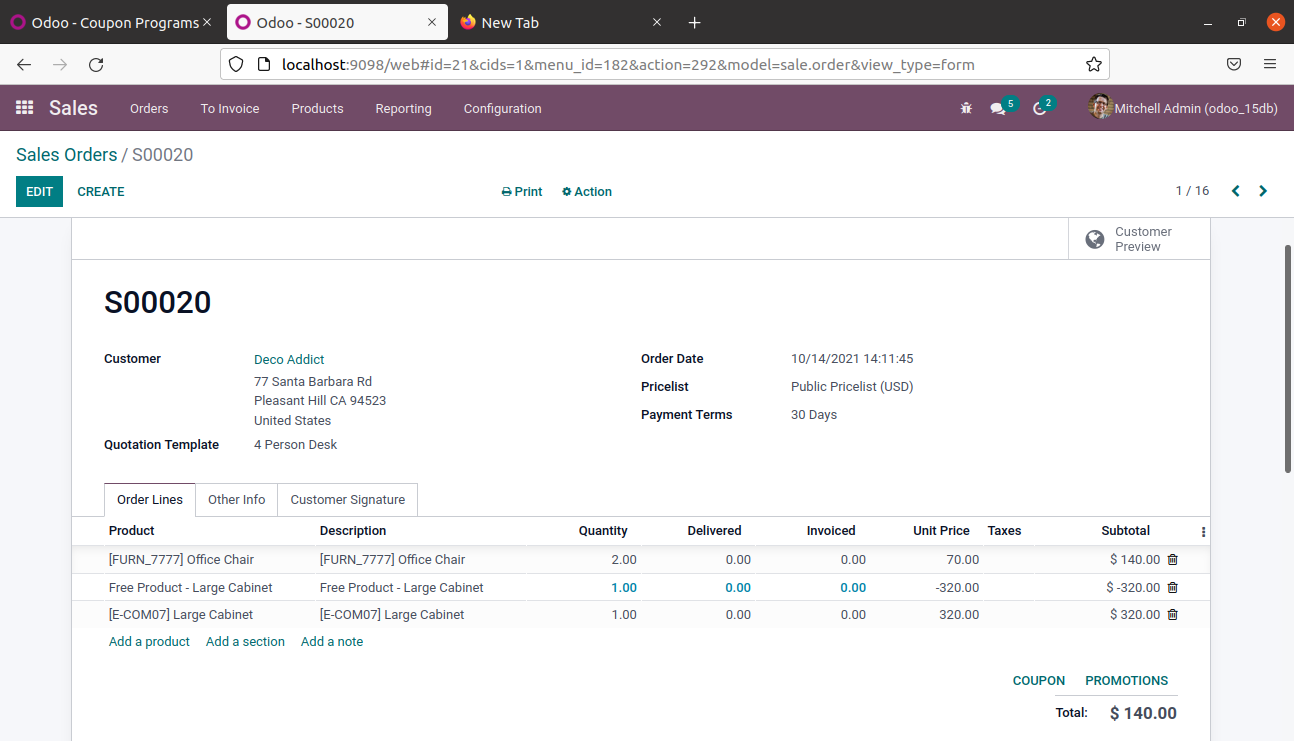 Setting Promotion Programs:
Go to Sales > Products > Promotion Programs
Below, you can already see two promotion programs. It is easy for you to create new promotion programs after clicking the create button.
Here is given the form to create Promotion Program.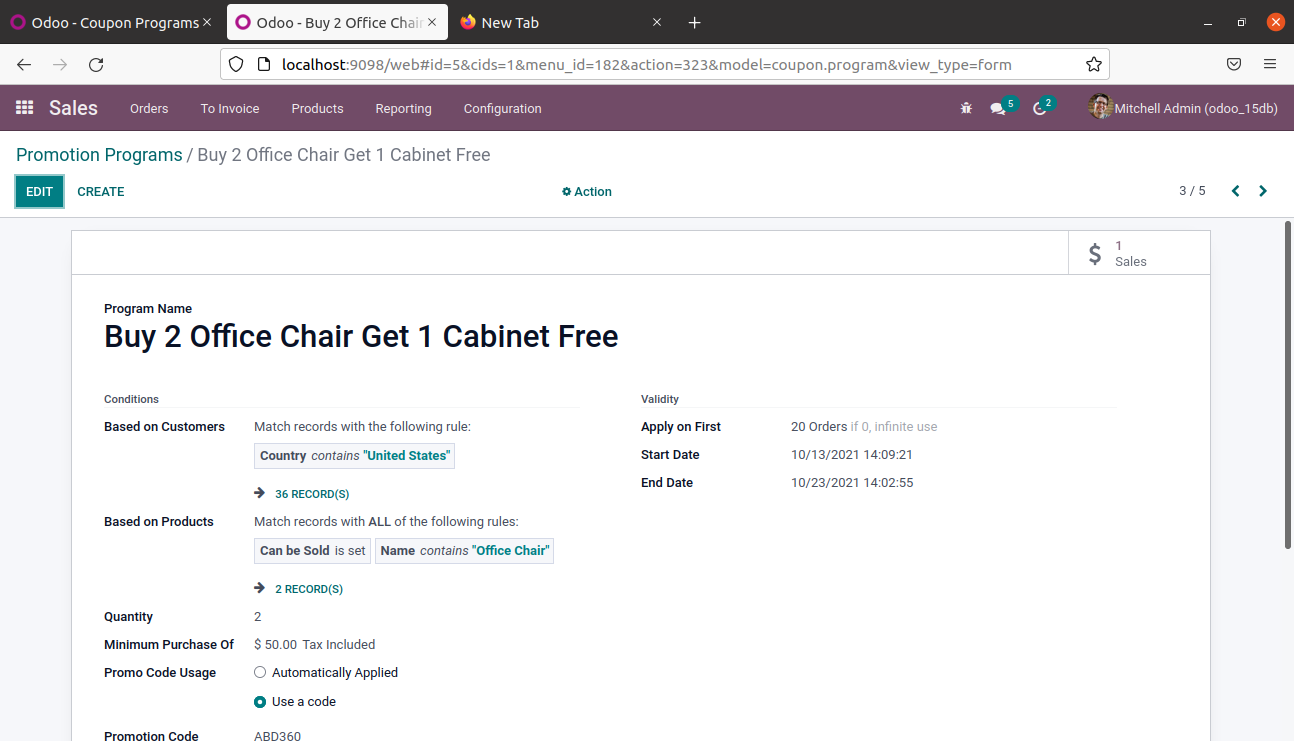 In the Reward section, you require to choose options from Applicability and Reward. The same will apply to sales.