Management Software
Mending It with
Odoo ERP
Software
A general definition of supply chain management is the handling of the flow of goods and services. It is a process of converting raw materials into finished products. Proper handling of goods and services can give customers a delightful experience, increase your business profit and reach in the market.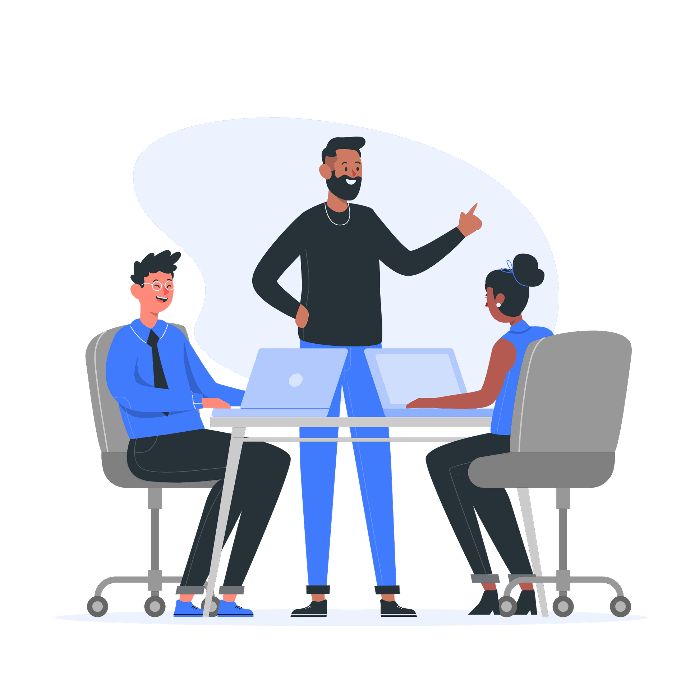 If we talk about the current business scenario, a large number of companies have undergone remarkable changes, from the hiring process to the supply process. First, automation has replaced the conventional way of doing business. For example, with the advent of Enterprise Resource Planning (ERP) software, the crucial tasks of the companies gained more accuracy. On top of that, it lessened the dependency on employees by automating critical business tasks.
There are many ERP software available in the marketplace with extraordinary features and functionalities, but Odoo ERP introduced some of the best business modules with never seen features leaving the users wide-eyed. In addition, other ERP software has limited options for customization. On the other hand, Odoo has endless resources to customize any modules to meet your specific requirements. The credit goes to diverse Odoo modules behind the surprising rise in the use of the Odoo ERP.

Inventory & Warehouse Management


The good thing with Odoo is that it introduces specific modules for specific business operations. Odoo inventory management is such a module developed to establish an effective warehouse management that can streamline various warehouse operations. Inventory plays a significant role in speeding up supply chain processes. With this tool, the handling of eCommerce, retail, and warehouse tasks gets easier compared to earlier days of old-fashioned business culture. In addition, the integrated supply chain with Odoo ERP provides excellent benefits like managing the inventory and maintaining warehouse data in an organized manner and, most importantly, keeps a detailed record of various product activities.

Material Requirement
Planning

Material requirement planning is indeed essential to carry out the manufacturing process. In the same way, Odoo SCM software provides a user-friendly tool to streamline supply chain management as well as warehouse management.

Real-Time Reporting & Data Recording

Real-time reports and data recordings will help the businessmen to take the decision in the company's interest. Integration of supply chain management software with the Odoo ERP provides you with real-time reporting and data recording enabling you to make the decision, which is beneficial to both the suppliers and customers as well.


Supply Chain Management Software- How to Pick It?

Supply chain management software is also classified as a supply chain. It is mainly used to monitor a company's supply system, including its relationship with vendors and other aspects of the business. The software is crafted with the purpose of streamlining the company's supply tasks.
Here are some valuable tips for choosing an efficient supply management software.


Decide What You Want
Before choosing SCM software, the first important thing to discuss that what are your specific demands related to the software, what functions are your striving for. Such consideration helps you to purchase the perfect one at an affordable price. The supply system includes a host of processes, but that does not mean every procedure must apply to your business. It depends on the size of your business. Odoo ERP comes with sophisticated modules integrated with the supply chain software makes a difference.
Avoid Additional Features
As discussed in the above paragraph, expect the features and functions that match your requirements. Please, don't run after the extra functions, which create complications while doing the tasks. Sometimes, being over expecting is a threat to the company. Avoid choosing the supply chain management software that has several features, and most of them don't find tuning with your current system.
Vendor's Reliability
Whenever we step out for shopping, we love to buy products from a vendor who is cooperative and reliable. Hence, Purchase SCM software from a vendor who is trustworthy and must give the proper guidance about the features and functionalities of the supply chain management software.

Easy To Integrate
Always go for supply chain management software that can easily integrate into your company's existing software, such as accounting and sales. It must suit your business needs. Odoo SCM software is fully integrated, which enhances communication within a company by integrating all departments.
Optimizable for Your Business

Always look for supply chain software that can be customized based on your business needs. But not every supply chain management software can perfectly fit into your company's existing ERP system, but Odoo is an exception and can be modified as per your requirements.
User-Friendly Interface
The resurgence of a company supply chain relies upon various factors. The user-friendly and intuitive interface is one of them which can easily integrate with an organization and manage the entire supply chain system effectively.


The total control over the supply management process can bring in a lot of success to your company in the form of increased customer base and profit as well.

Key Issues Businesses Are Facing in Supply Chain Management
Even the superpower America is stuck in the supply issues. After taking an oath as the president of the United States, Joe Biden has raised concern over the shortage of chips and asked for taking decisive steps, including building more manufacturing plants and bringing in transparency to streamline the supply process to end the chips shortage. Odoo supply chain management software helps remove the bottlenecks and gives a gentle push to your supply chain planning.
Here are certain issues the modern supply chain Management system is facing today.

Fast-Evolving Marketplace
With the changing market, customers buying behavior has also changed. This happened due to newly introduced technology and rapid globalization as well. On top of that, increasing use of social media sites also change the people's mind and put more pressure on various eCommerce companies to keep up with their unique demands.

The fast-fluctuating consumer market is challenging supply chain planning. Firstly, products remain for a short duration in the market as the customer's demands are changing at an alarming speed . Many enterprises feel pressure to deal with the current buying trends. They have to give lucrative offers to the customers to stay in the headlines and increase sales.

Secondly, companies must add extra features to the products or unveil new products to lure the customers. To promote your product changes, you need to redesign the supply chain planning with new ideas. The constant innovation in the products complicates the demand forecasting of newly-updated products.

The supply chain analytics helps improve the forecasting, which is an important part of the supply chain management. The supply chain analytics collect the data of procurement and distribution of goods. Hence, utilize the supply chain analytics in a proper manner.
Social Media Influence
You can't ignore the increasing influence of social media across the world. Even people residing in remote areas now have easy access to the internet. In addition, some popular social media sites have a large customer base that can easily influence the sales of any business.

Nowadays, online shopping has taken over the world by storm thanks to eCommerce giants like Amazon and Ali Baba. People generally go through reviews, check out product's quality and rates when surfing online to buy particular products. Such analysis can either have positive or negative impacts on their mind. The sudden rise and decline in the product's demand can disrupt the supply process.

Supply management includes many essential components like technology, workforce, machinery, and regular processes. Even the slightest flaw in one of these components can cause a delay in the supply of the products.
Increased Competition
The lack of visibility into the supply can slower the supply chain process, which will result in unfulfilled demands of the customers. You may fail to deal with the market changes. If you can't deliver the quality products at the right time and place, the customers will not wait any longer and move to your rivals to buy the same products. Many enterprises have lost control over their customers due to increased competition in the market. Consumers do not stick to one brand as they are offered the same brand with quality . Supply chain management software helps resist your competitors.
Supply Chain Management- Ways To Improving It
Designing an effective and successful supply chain management is on the top agenda of many manufacturing companies. However, this can turn out to be very expensive if you do not know where to start? If you want to plant successful strategies for the supply of goods, you must have the proper knowledge about the various aspects of supply chain management.
Below are the few steps to redesign your supply chain management system from scratch.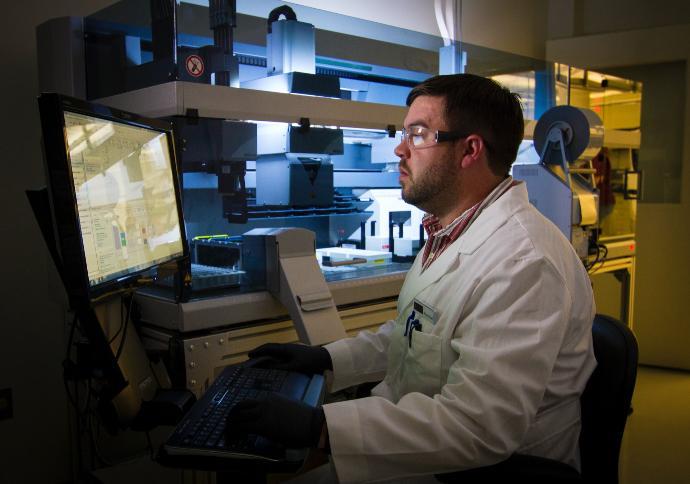 Timely Evaluation of Your Suppliers
Your suppliers are the backbone of your supply chain process. Hence, timely assessment of your suppliers is essential, which will end up improving your supply chain planning.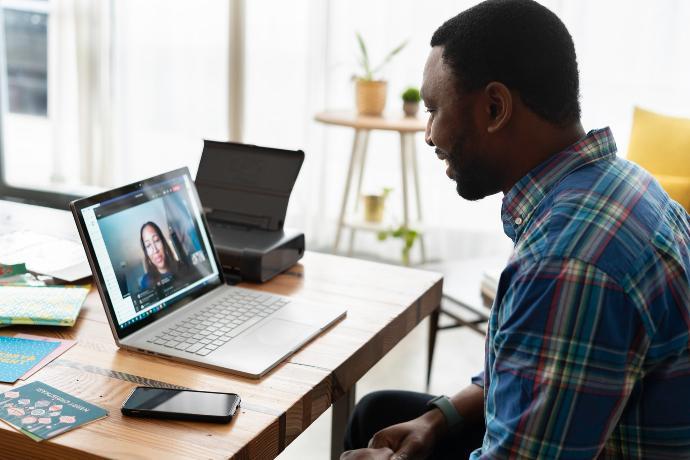 Enhance Communication
Lack of communication within the organization lead to disaster. There must be healthy communication between suppliers and owners. Regular interaction between these two is beneficial to all the people involved in the supply operations. So, make sure you both respond to each other's emails on time to enhance the fruitful discussion. Odoo supply chain management software makes the supply chain management systems much faster.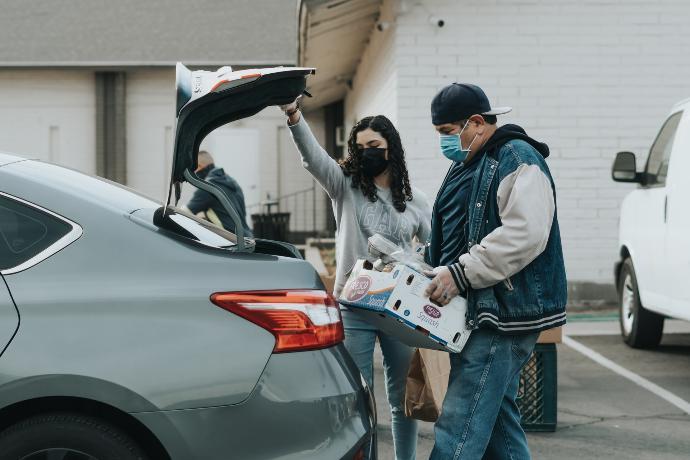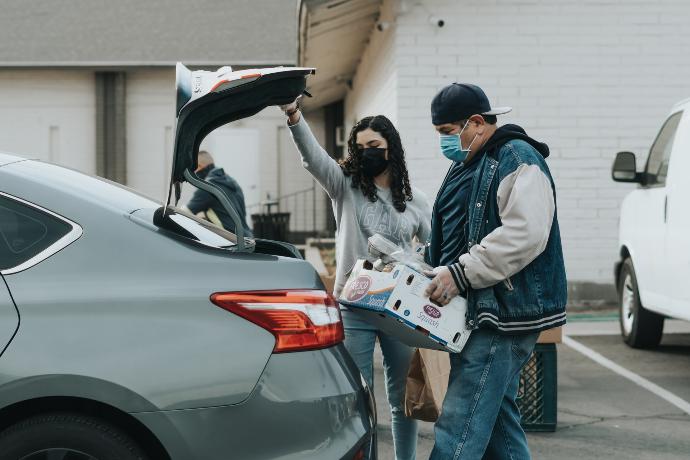 Evaluate Speed
Delivery of goods on time is essential to accelerate your supply speed. However, this could be possible only if your suppliers are capable of finishing the given orders in a timely manner. If your suppliers take additional time to supply the items, it will cause a stockout.
In order to enhance the efficiency of supply, you must make sure that your suppliers deliver the order once completed. Hiring a local vendor is the right solution to get over this issue. Odoo supply chain management software is the perfect fit to increase the supply of goods hassle-free.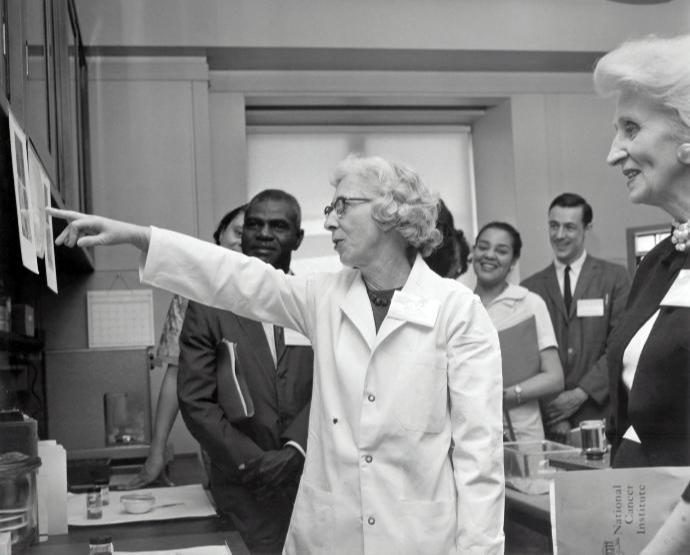 Thorough Analysis of Your Supply Chain Strategies
Once you make strategies for the supply chains, it requires reassessment to avoid loss. Make sure whatever strategies you plan will suit your business model and ultimately raise profit. You can easily make strategies based on the supply chain management software.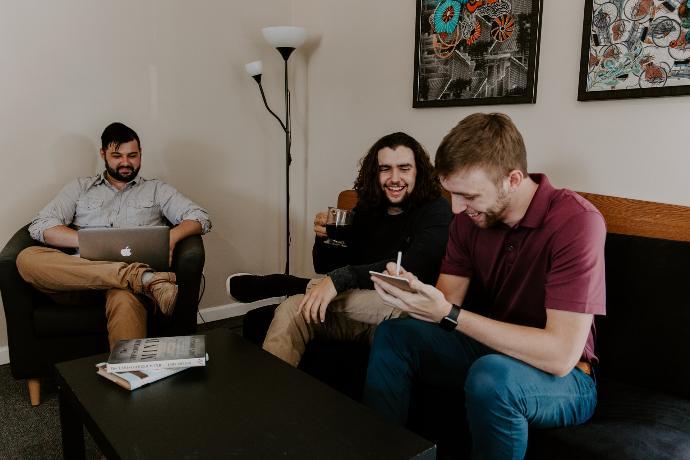 Improve Relationship with Suppliers
As mentioned above, suppliers play a key role in making the supply chain process streamlined. Hence, building a healthy relationship with your suppliers help bring essential reforms in regular tasks of Supply department.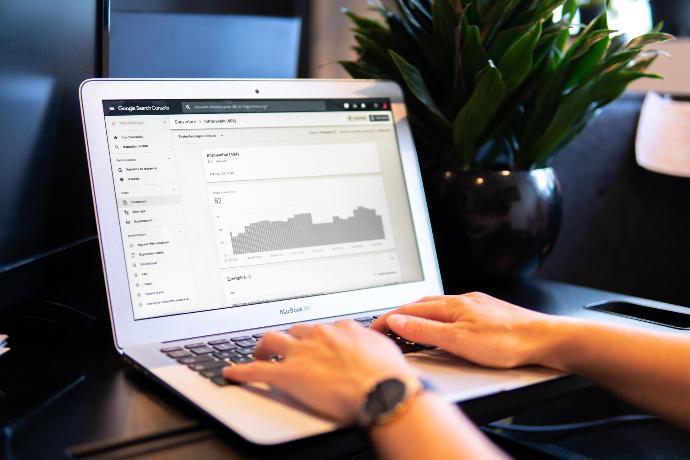 Analyze Your Supply Chain System
If you want your supply chain system performance to improve consistently, you will need to evaluate your own system at a regular interval. You should not stick to your old methods you must look for new resources to cement the supply system because the strategies that work today may not perform well in the coming days. So, monitor your system on a regular basis.
Inventory management and logistics management are crucial in making the supply chains efficient. Analyze these two platforms, recognize the errors and get them fixed quickly to improve efficiency.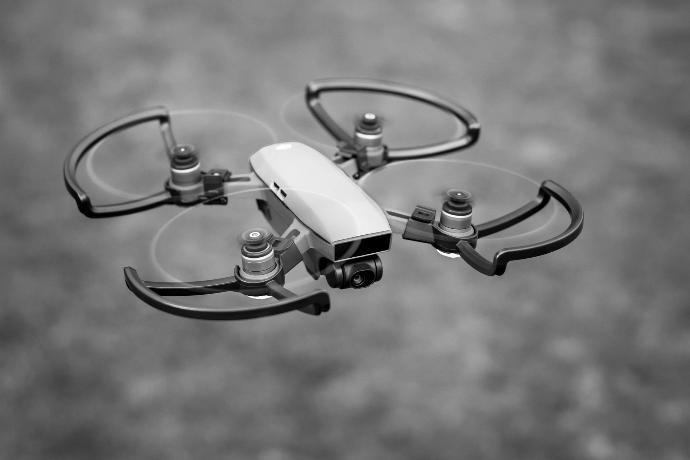 Adopt New Technology
Technology is something that keeps changing. The ignorance of updated technology can eliminate your organization from the list of successful companies. Hence, to avoid isolation; you must embrace the latest technology existing in the market. First of all, all you need to do is evaluate all the areas of your supply department, which requires the implementation of the latest technology and make sure your move will give a quick and positive result as well.



It is now clear that supply management is essential to meet the customer 's demands. Even the smallest error in one area can derail the entire supply chain planning from the track. Therefore, remain well-focused on every component of supply chain management can help generate more revenue.
Our Key Services for Supply Chain Management
Suggest concrete SCM planning and provide real-time forecasting.

Provide unique strategies to strengthen Supply Chain Management.

Possess enough resources to ensure effective management of your data.

Offer backup plans to overcome SCM risk.

Own the best consulting team to remove your queries regarding SCM.
Why Konsultoo for Supply Chain Management?
Official Odoo partner in the USA, France, and India.

The immense experience in different aspects of the market

A certified team to guide you for supply chain management

Provide top-notch Supply Chain Management tools at a competitive rate.
The Significance of Supply Chain Visibility
Better visibility is a must to improve supply chain performance in terms of increased customer satisfaction, more accuracy, fewer hurdles, and reduced costs. Supply chain visibility enables the production team to identify flaws and get resolved in the supply chain such as inventory and order delivery issues, resulting in streamlined supply chain management.
The duty of supply chain visibility is to track every moment from manufacturing to final products. It cements the supply chain by delivering real-time data about logistics and supply chain to stakeholders and customers as well. The data provided by SCV help go through inventory shortage, prevent disruptions, and track product's movements.
Why Supply Chain Visibility Is So Important?

Supply chain visibility is very helpful in enhancing workflow and profit as well. Better visibility helps give better experience to your customers. Let's start the discussion of why supply chain visibility is significant.

Eliminate Disruptions
You can prevent disruptions if you have sufficient resources to detect them in advance. With adequate supply chain visibility, you can make a proper analysis of data, which reduces errors and achieve a satisfactory output.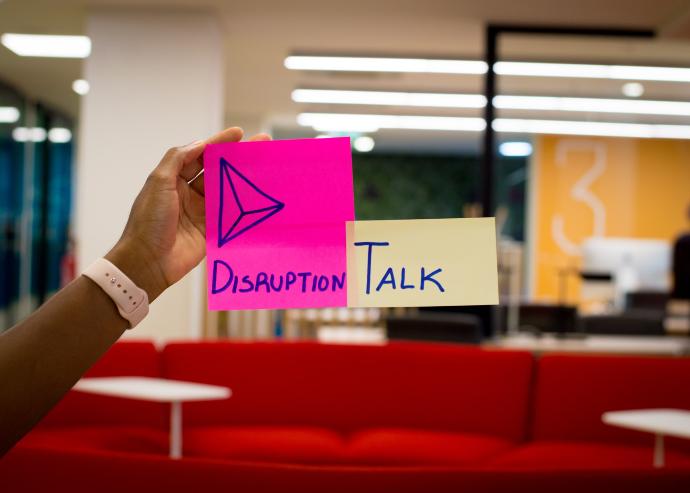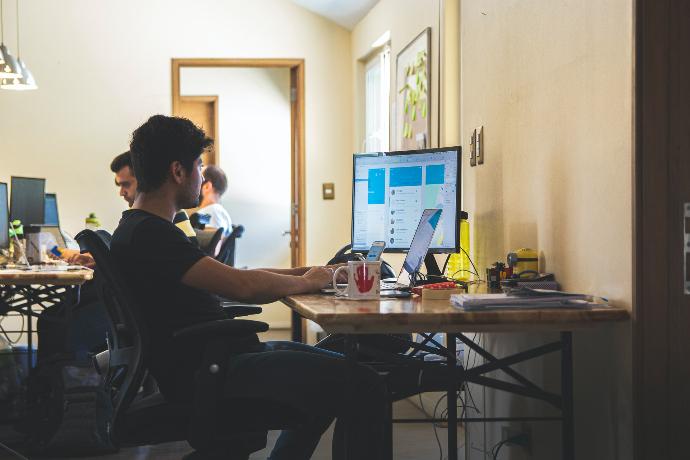 Enhance Workflow
The prime goal of achieving better supply chain visibility is to bring in more transparency and accuracy in various operations of the supply chain management. Visibility enables you to manage every element that includes in the supply chains and helps enhance productivity no matter what situation are you in. It can withstand all critical circumstances.

Maximize Speed
Supply chain visibility helps build a robust supply chain network that gives you quick access to the market and ensures a hassle-free product's supply.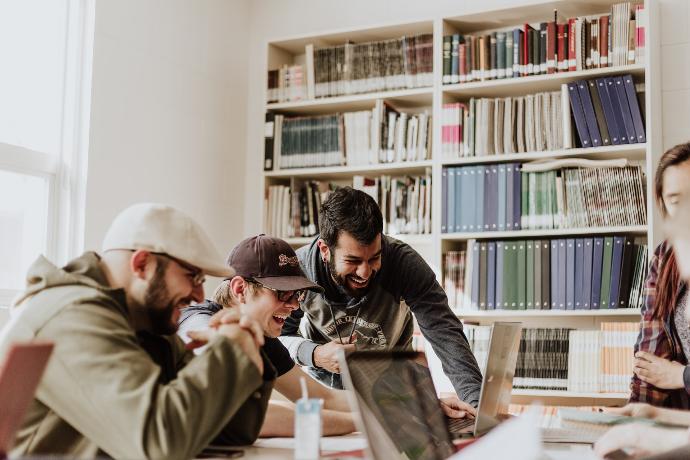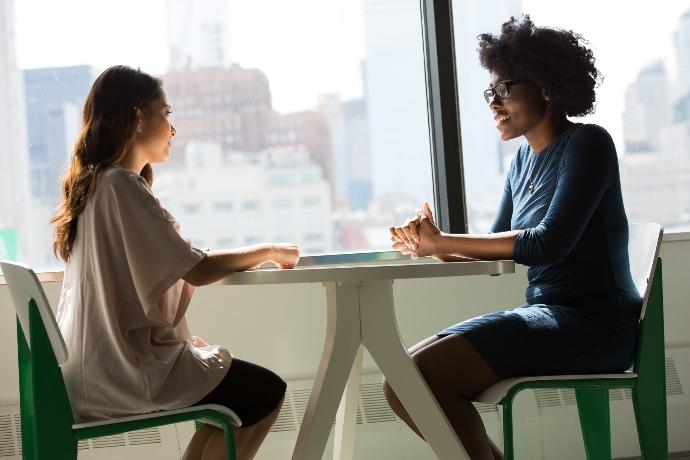 Minimize Spending
Every owner wants lower costs and higher profits. However, providing customer service and making goods delivery is quite expensive. Still, with Supply chain visibility, the disruptive costs can go down, meaning that the remaining amount can be used for essential resources to strengthen the supply chain system.

Live Up to Customer's Expectations
In order to meet customer's fluctuating demands, the supply chain must undergo several changes. Visibility into the supply chain and assistance from a supply chain consultant guide you to make necessary changes to satisfy customer evolving requirements.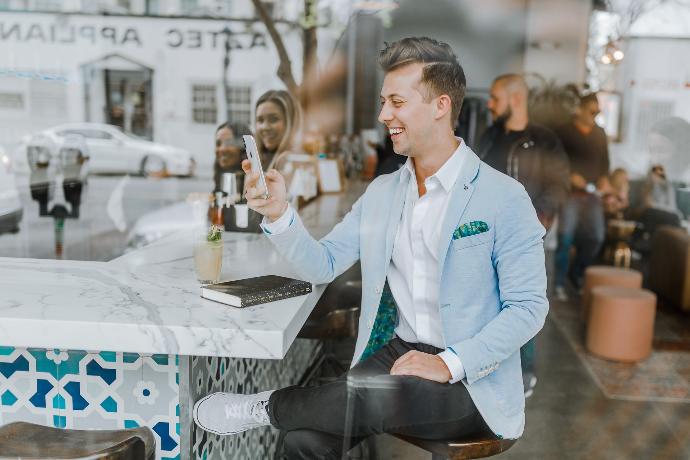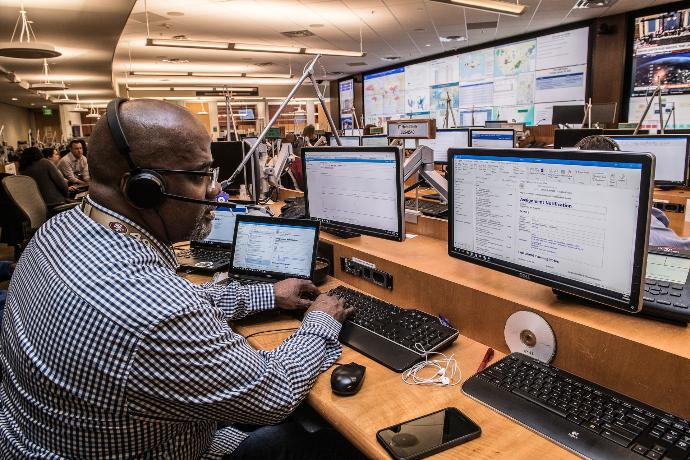 Better Risk Management
There is always a risk in supply chain management. Hence, there is a need to implement a better risk management system to avoid potential risks. With supply chain visibility, you can effortlessly track the product's availability in the inventory, which helps minimize risks.

Easy Data Access
Better visibility allows seamless access to data helping you to analyze product demand and customer's buying behavior. Direct access to data helps make changes in planning, reduce costs, enhance efficiency, and streamline customer service operations.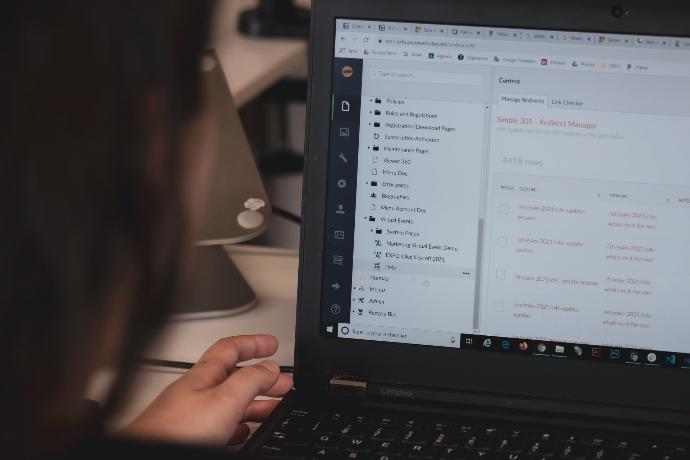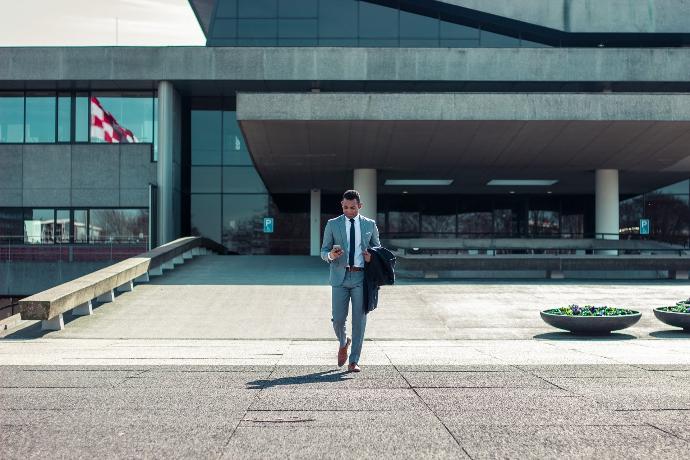 Give A Real Summary of Product Demands & Inventory Levels
Real-time data about product demands and inventory levels help you fulfill the customer's expectations. Visibility into the supply chain allows you to analyze the product demand and supplier's inventory levels, helping keep up with the evolving market.

How To Improve Supply Chain Visibility?
If you want to gain a better supply chain visibility you ought to take some crucial steps because it yields a lot of benefits to your business. Here three steps are given for the improvement of supply chain visibility.
Deployment of the Advanced Technology
Along with visibility, deployment of modern technology is also required to improve the supply chain issues. Advanced technology enables employees to identify errors and fix them as fast as possible.
Remain in Constant Touch with Suppliers
Suppliers are the key players of the supply chain. Hence, ask your supply chain manager to keep communicating with your suppliers. If you show disinterest in communicating with your suppliers, they won't be able to fulfil your demands. Furthermore, due to a lack of friendly discussion, there may be many issues arise between suppliers and you, resulting in decreased efficiency. Therefore, spot the issues discuss them with your key vendors and try to resolve ASAP.
Periodic Reporting
Ask for daily reporting who are involved in supply chain operations. The reporting includes product demands, inventory levels (including suppliers), shipping costs, repairing costs, and so on. The timely reporting should be done weekly, monthly, or depending upon your shipping arrangement.
Remain Focused on Workflow
Improved workflow has many benefits to offer your business. With effective workflow, you can make an informed decision without affecting visibility. Employ a highly qualified team in the supply chain with the aim to enhance visibility in the supply chain by identifying issues and solve at the moment. Focusing on workflow will create a friendly environment where everybody can gather knowledge and take any decision confidently. As a result, there will be more visibility into your supply chain.
Visibility is a call of the time as the supply chain is growing expensive each passing day. Another factor is digital supply chain prompted many to go digital and shift their focus. Supply chain visibility reduce disruptions, solve late deliveries issues, and improve workflow.
Supply Chain Management ERP Software: Transforming Your Supply Chain
As the days pass, the supply chain processes are becoming more complex and time-consuming following a major shift in global trading. One thing is sure that the conventional method is unable to eliminate the recent drawbacks in the supply chain.
In this fast-evolving business world, you need more reliable supply chain management to bring dramatic improvements to the company's various operations. Odoo supply chain management ERP software can quickly respond to the changing product demands and inventory flaws ensuring hassle-free supply chain management.
How Can Supply Chain Management ERP Software Support Supply Chain Tasks?
Help Automate Purchase Process
Monitoring inventory activities takes a considerable amount of time. However, regular analysis is required to maintain the stock levels and product quality. Having an advanced supply chain management ERP software like Odoo eases the pressure on you and automate this time-consuming process.
The functionality within the software sends the users regular notifications about stock availability in the inventory, helping you maintain the stock levels, product quality and preventing late deliveries as well.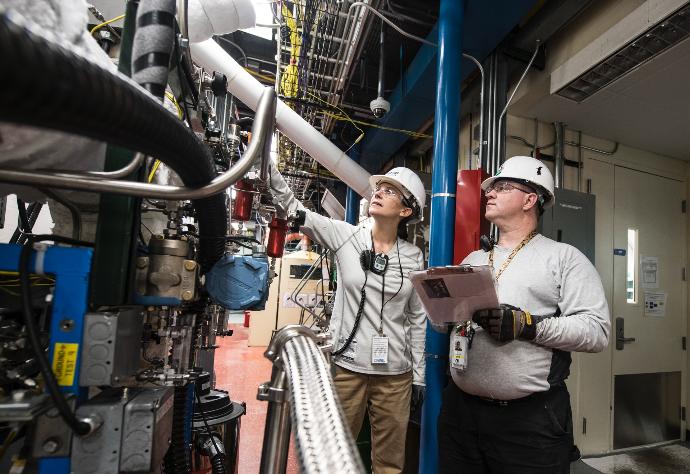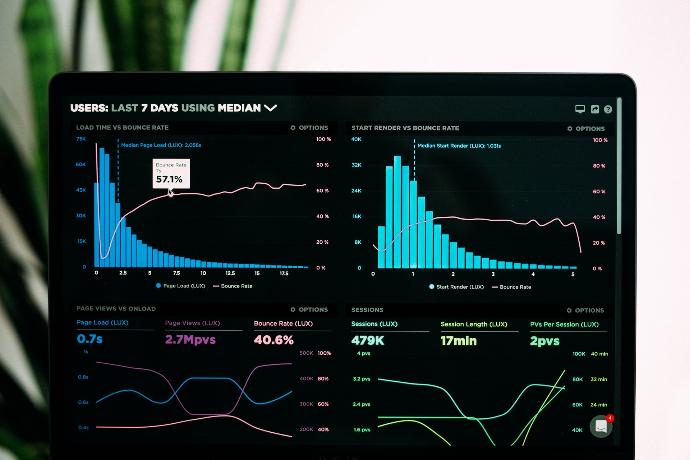 Provide Reliable Data
Timely reliable data decide the fate of the supply chain. For any company, accurate and real-time data remain the first priority as it gives an idea of taking further steps in the company's interest. An ERP software like Odoo allows you to access the inventory data assisting you in striking a balance between demand and production. The handling of the supply chain also gets easier with inventory data on hand.

Konsultoo is an official Odoo partner providing key supply chain services worldwide and remaining more focused on achieving better visibility into the supply chain, thereby improving your supply chain management.

Accelerate Key Areas
Supply Chain Management ERP software works on integrating various supply chain processes like HR, purchase, sales, finance, and many more and managing them through automation using a single system. The system lessens paperwork and helps your organization go paperless. Moreover, processes are getting shorter, and data visibility is improved.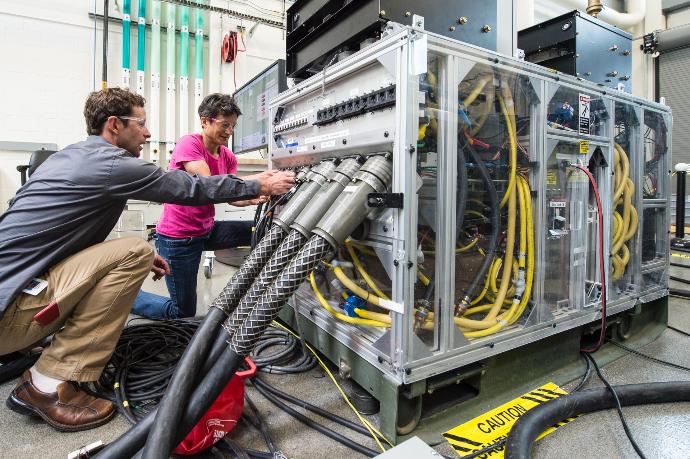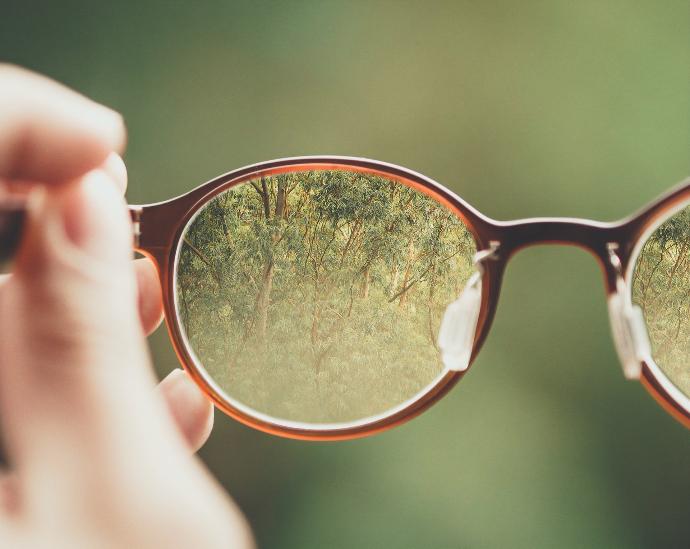 Enhance Transparency
Modern supply chain management software provides your key management team with a coherent view of every department of the supply chain. It shares accurate information about product movement till it reaches the warehouse. Furthermore, it's warehouse management system allows employees working in the stores or the warehouses to easily get access to the data so that they can share it with the people involved in the supply chain management. Hence, an effective warehouse management is essential.

Better Inventory Management
A supply chain is heavily dependent on inventory management. Therefore, A collaborative effort is required to establish proper inventory management because it minimizes the costs and maximizes the annual profit of the business.
In the olden days, inventory is managed through manual paperwork, which required special attention. The modern supply chain software does the same thing but in a speedy and accurate way. In addition, ERP software like Odoo includes features and functionalities that provide a clear picture of inventory levels resulting in decreased overhead costs and improved decision making.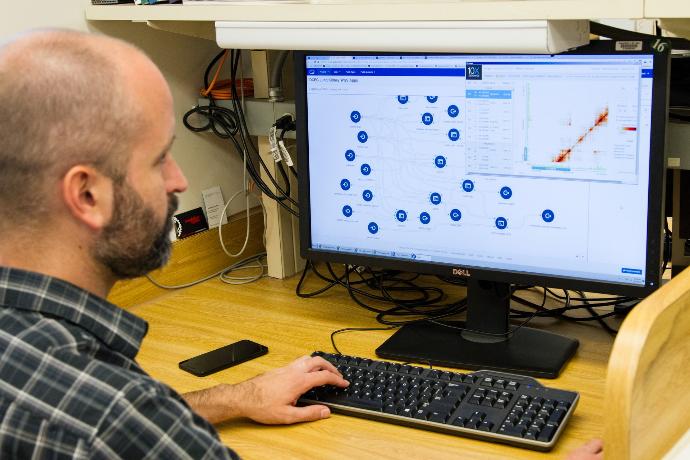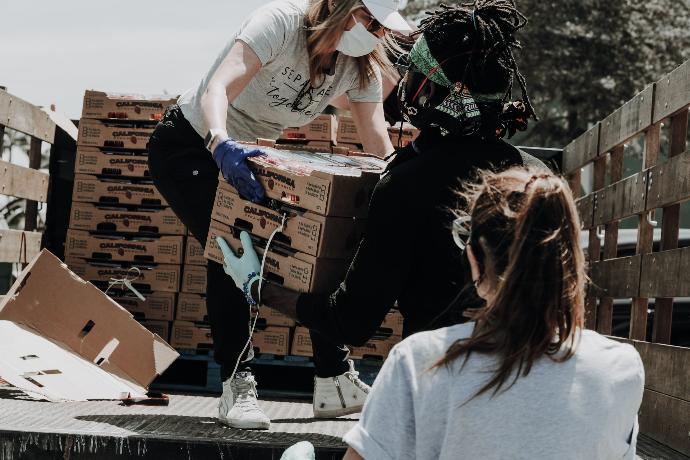 Reduce Delay in Product Delivery
ERP software provides a single platform for gathering all required information related to inventory, helping allocate essential materials, staff, and machines to the relevant team to achieve the target and ensure hassle-free product delivery to end-consumers.

Improve Returns Management
The process of handling returned goods includes analysis, quality check, packaging of defective products, shelving, and many more. An efficient supply chain management software simplifies returns management and helps decrease material wastage, which results in improved backorder processing.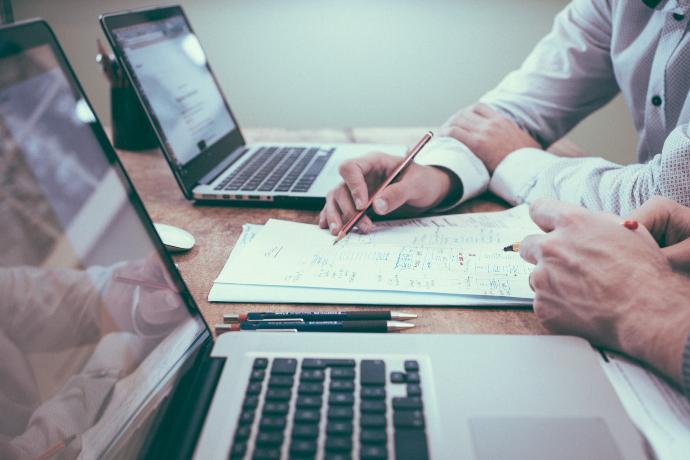 Supply chain management ERP software can bring transformation in supply chain operations. Konsultoo is an Odoo partner in the USA, offering you an updated supply chain management tool including unmatchable features that help streamline your supply chain tasks.