Odoo Supply Chain Software
Making Drastic Improvements in Supply Chain Process

Supply Chain Management software plays a vital role in accelerating business operations and reducing its operating costs. The proper implementation of supply chain software can deliver positive outcomes in the form of decreased cost and increased profit. However, the execution of this software is not a simple task, but once you know how to run it effectively, it can generate a lot of revenue for your business.
The process of supply chain management starts with manufacturing goods from the raw materials to shipping them to the designated location. By the way, many SCM software are available on various platforms but Investing in Odoo supply chain management ERP software is a wiser step towards the transformation of your supply chain system while reaping tremendous financial benefits.
SCM's efficient features give you a free hand to track inventory management, define production, track sales, and manage payments and shipping. You can also share this data with other departments of your organization for easy approval. Such information is very crucial as it allows you to make essential changes in the areas where improvement is required.
Odoo is open-source software, which helps a company move forward in the long run with the help of its unique modules like purchase, sales, accounting and more. It makes the business operations run smoother from manufacturing to delivering the products by integrating all your company's functional departments. With the advent of new technologies, Odoo has embraced the computerized system to encourage digital supply chain planning.
Odoo SCM implementation should be accurate, mainly when your business is on the verge of expansion. The software gives you enough support to remain unchallenged in this competitive world, which has become highly advanced. Hence, always be cautious when choosing Supply chain software.
Odoo Supply Chain Software: An In-Depth Overview
Currently, global supply chains are facing a complex situation. Integrating Odoo ERP software into the supply chain system is the only solution to overcome such a crunch situation. Data-driven Odoo software offers transparency, thereby helping you to manage the entire manufacturing process effectively.
Making drastic changes in the supply chain is not a cakewalk. However, it seems possible with open-source Odoo ERP. Odoo Supply Chain management software applications offer amazing features that can swiftly transform the supply chain system.
Primary Features of Supply Chain Management Software
Supply Chain Management software contains unique features such as Odoo inventory management, warehouse management, order management, return management, logistics, procurement, forecast, and planning that help the supply chain gain momentum. We are going to introduce those features to explain to you what this software is all about.
Inventory Management
Odoo inventory management in supply chain software offers a tracking system to track and manage the availability of raw materials, quantity of stocked products, asset monitoring and also assists in integrating barcodes.
Warehouse Management
A warehouse management feature plays a vital role in the supply chain. The prime purpose of this system is to inspect and control the movement of materials stored in a warehouse. It also enhances the process of transactions like shipping, receiving, and picking.
Order Management
Supply chain management software eases the process of performing multi-tasks such as purchasing orders, scheduling deliveries from suppliers, and configuration of products and pricing with the help of automated purchase processes.
Return Management
Supply chain software deals with many crucial tasks accurately. It allows a company to evaluate damaged and corrosive products and helps sort out customer's insurance claims and their refunds.
Logistics
The supply chain management software helps improve the process of delivering products to customers, which will result in the transformation of transportation procedures, enhancement of consumer satisfaction, and doubling profit level.
Procurement
Procurement is very helpful in keeping the supply process running smoothly. It refers to the process of ordering the products as required and avoiding bulk goods. With this software, you can accelerate the process that includes making purchases and payables.
Forecast & Planning
With supply chain management software, a company can analyze customer's demand forecasting and can make necessary changes to compete with consumer's needs. The feature helps an organization know customer interest in particular products.
Supply Chain Software Benefits
Enhance Teamwork
Timely and proper flow of information is essential for good business management. It is a burning issue many giant companies are facing today, which needs to be addressed ASAP to maintain steady growth while establishing a robust communication system within a company. If not resolved in time, it can widen the communication gap between various departments, which ultimately affects teamwork in the long run and poses an imminent threat to the company's further operations. Odoo ERP software is the only solution to encourage brilliant teamwork and communication.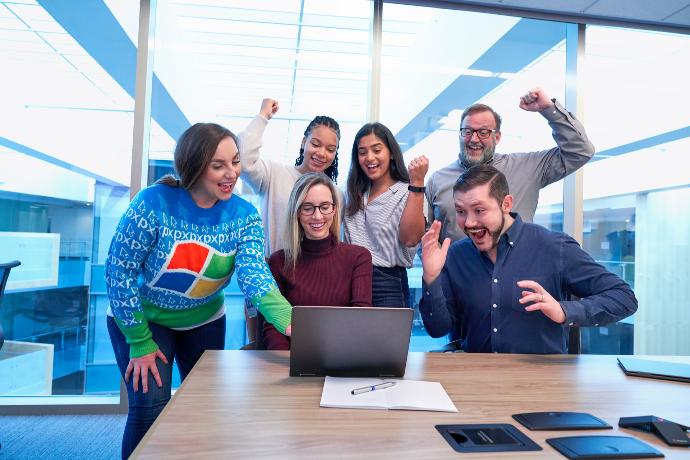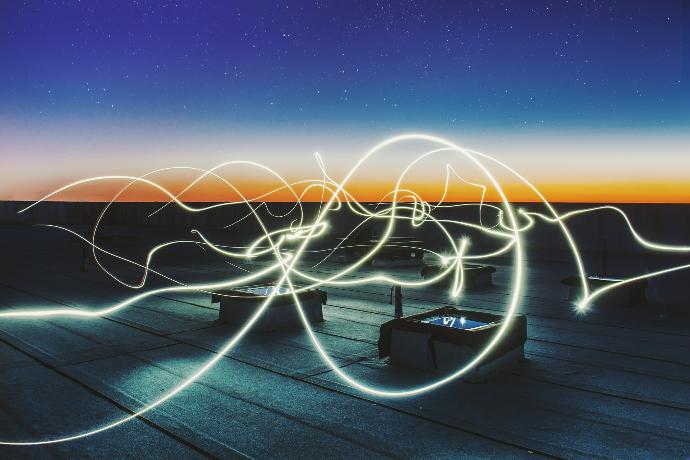 Increase Efficiency Rate
Every company should have a backup plan to withstand critical challenges. Without real-time data, you can't be in a condition to execute your plan B. The real-time data includes the details of raw materials availability and delays in manufacturing. You have to be prepared with plan B, which involves the process of sourcing material from the backup supplier and prevents further disruption. If plan B is not implemented on time, that will create bigger issues like out-of-stock inventory and shipment delay to final consumers. Odoo modules reduce the risk of shipment delays and helps develop a strong relationship with vendors.
Better Flow of Materials and Products
Supply chains are heavily dependent on the flow of materials, products, and information. These are the main pillars of the supply chain system. Supply chains deal with manufacturing products and making a delivery to the final customers who put an order. This process requires efficiency to get the products delivered on time and prevent further delays. Moreover, the manufacturing department should use high-quality materials to manufacture the products for consumers.
On top of that, supply chain management apps should also take into consideration other aspects, like changing demand and inventory space. They should learn how to deliver their products to consumers effectively and implement tricks to keep the costs lower.
Ensure Improved Data Visibility
Analytics play a significant role in the supply chain management system, which allows you to share real-time information with different departments. The current SCM software is equipped with unique features that improve underperforming areas and enable you to make an informed decision. In addition, it gives you an insight into how to deal with the changing demand.
The Odoo features provide you with various analytical strategies that give you an in-depth sense of supply chain management. It also facilitates the users with special forecasting tools that can provide forecast demand in real-time. Nowadays, analytical tools are gaining popularity due to their efficiency. But if you fail to implement these features correctly, they will put a company into great trouble and lead to economic downfall.
Improve Cash Flow
A proper financial system is a must for any company as finance helps keep your company running steadily. Most companies aim at improving cash flow in supply chains. Odoo supply chain module provides you with automatic accounting features that can help you cope with the problems mainly arising during the process. Automated manual tasks can save a lot of money.
Odoo eliminates the unnecessary entry of crucial accounting data, making no mistakes and enhancing more precise billing practices. A number of companies are facing an inadequate flow of cash due to slow information and costs. Odoo supply chain software helps manage these factors in supply chains.
Define Vendor Relationship
Odoo supply chain management software allows you to evaluate a supplier's relationship and compare costs as per the current market price. This analysis helps supply chain officers to form a partnership with the right supplier.
This data analysis includes the vendor's charge and delivery process, which gives you an idea to evaluate whether a supplier is a perfect fit for your company or not. This evaluation is going to save you extra time, which you can invest in making other areas productive. The automated functions of Odoo software offer numerous benefits while maintaining a reliable relationship with vendors.
Making Materials Distribution Easy
A number of large companies are dealing with lots of materials and expecting its delivery is made on time at the right location without delay. When a complex situation arises in supply chains, Odoo supply chain management software aids you in running the shipping process automatically. The leading supply managers can keep a full watch on the material supplying process. A company with a good material flow can prevent delay and make distribution process very easy.
Raise Your Company Profit Level
Embracing new technologies always brings a lot of profit to your company. Odoo supply chain management software embarks an accurate communication system within the company to interact with different departments, including vendors, which ultimately makes everyone agree upon key issues such as demand forecasts, reporting, quotation, and product quality. The lack of interaction between vendors and distributors causes loss to your organization eventually.
Minimize Costs
Most companies across the world want their operating costs to be reduced in order to get more profit. Odoo supply chain management software has the kind of functionality that can help lessen its costs. The software presents a transparent picture of the entire procedure to analyze it profoundly. It allows you to go through the process of managing waste and expenses in the same way your company does typically. This way, you can make essential changes as per the requirements with the help of supply chain software, resulting in reducing costs and flaws while enhancing productivity.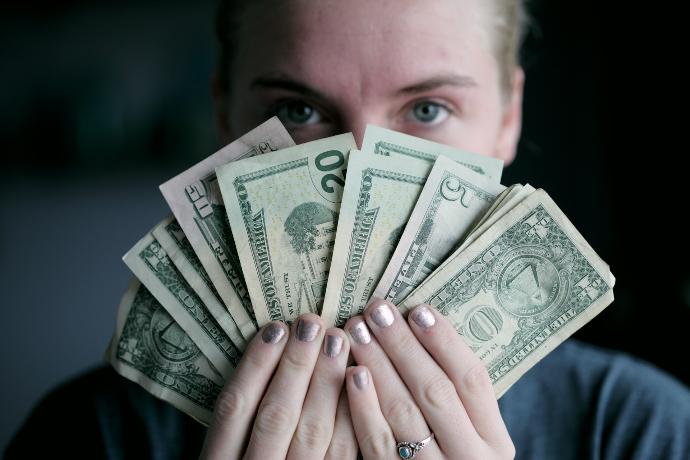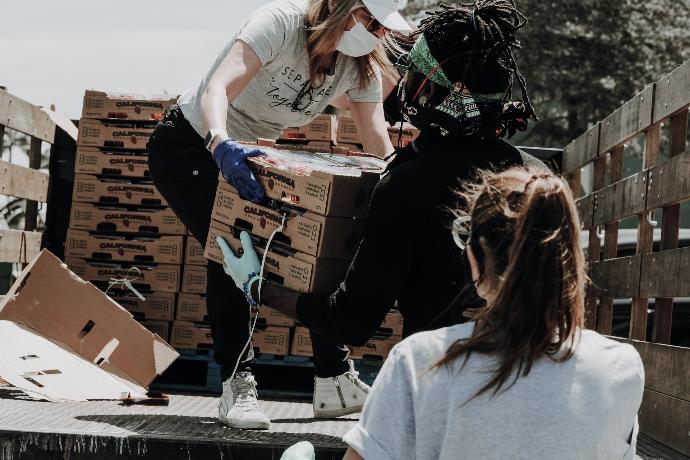 Prevent Shipment Delay and Logistical Flaws
This is a major problem almost every company is facing today due to the lack of proper functioning of shipments. With Odoo Supply chain software, you can make sure that all the tasks are performed with efficiency, thereby decreasing logistical errors and making your vendors satisfied by shipping their goods on time.
As the company grows, the supply chain operations also increase. Hence, adopting next-generation Odoo SCM software helps companies of all sizes take numerous benefits of AI, cloud-based storage, and automation to become more advanced to encounter future challenges in the coming years.
Enterprise Supply Chain Management Software

Every business wants total control over its supply chain operations to enhance efficiency and productivity, which can be achieved through Enterprise supply chain software. Konsultoo is a Ready Odoo partner constantly delivering the top-notch supply chain services across the world.
Supply Chain Software Strategies for Enterprise

Supply chain software has come up with updated features to benefit enterprises. The integration between supply chain and ERP software enables enterprise businesses to achieve visibility in each supply chain operation resulting in maximized efficiency and customer satisfaction.
A conventional supply chain is struggling to survive following the short lifespan of products in the market, changing buyer's needs, growing digitalization, new business rules and regulations. The role of the supply chain is to control production, shipping, and product distribution. All these tasks can be done effectively if you purchase the right supply chain management software. Odoo ERP software offers compelling features to revive your business.
Odoo is the perfect solution for the smooth supply chain management. It helps reduce high costs and deliver the products quickly to end-consumers by providing real-time information about each movement in the inventory.
At Konsultoo, we give valuable suggestions that increase productivity, quality and establish the proper functioning in the supply chain, thereby enhancing supply chain overall performance. Real-time forecasting helps manufacturers manufacture products and introduces them to the market that are in demand, preventing overstock situation. Thus, proper supply chain system can raise the profit of enterprise businesses.
ERP software has proven to be effective when it comes to managing crucial data and various tedious tasks with ease.
There is no need to buy supply chain management software as Odoo provides all the essential resources that are required to suffice the demands of supply chain as well as the suppliers, wholesalers, retailers, and customers. We plan the strategies for the supply chain that not only appease customers but also reach the target set up by the enterprise.
Current supply chain management is entirely different from traditional supply chain management. Talking about today's supply chain system, it is mainly run by the statistical model. Odoo can handle your supply chain with both conventional and modern models.
An improved supply chain can bring remarkable changes that will ultimately raise the profit of your company.

Every process in the supply chain, from the conversion of raw materials into finished products to the delivery of the finished products to customers, require proper handling Odoo single-handedly manages all these business operations, making it one of the most preferred ERP software for the enterprise.
What Does Supply Chain Software Offer You?





Better Supply Chain Planning

Supply chain planning allows you to choose marketing channels, a variety of promotions, decide the right amount of stock in the inventory, which helps manufacturers deal with the changing demands. Odoo ERP system for enterprise gives the real-time solution to run the supply chain in a systematic manner.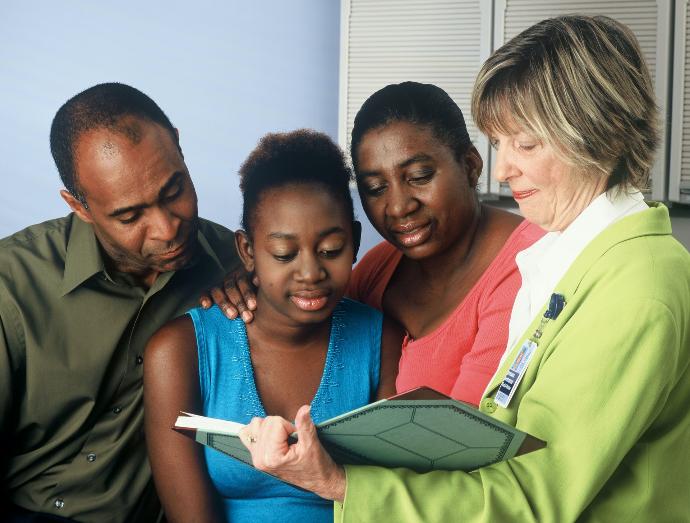 Monitoring & Maintenance
Odoo ERP software for enterprises allows you to closely monitor the supply chain processes, which empowers you to obtain data about stock levels, quality, and maintenance. As a result, you can exert all possible efforts to prevent any disruption in the supply chain, thereby reducing additional costs and raising profit.
Purchasing & Procurement
Generally, ERP software are equipped with advanced features streamlining the process of procurement and supply of the goods and services that are required for supply chain management. In addition, Odoo ERP provides visibility to every department of the supply chain.
Why Need to Choose Konsultoo for Transparent Supply Chain Management?

Effective strategies are required to lay a strong foundation for a successful business. In the stepping stone, you can consult a reliable company like Konsultoo, which is providing up-to-date Odoo-related services across the world. Our well-experienced group is good at executing effective methods to build an efficient supply chain management resulting in dramatic growth in every area of the business. We ensure successful supply chain management in a short period.
If you are searching for establishing flawless supply chain management, Konsultoo is offering an advanced team who previously tackled various challenging Supply chain projects successfully and helped a number of manufacturing companies overcome stubborn issues, will do the same with your organization.