Odoo ERP : Match All Your Business Needs
Odoo ERP (Enterprise Resource Planning) is a highly popular software in the market due to its continuous updates and advancements in line with the latest technological trends. Odoo is a user-friendly ERP software, making it simple to implement and comprehend. It is an ideal choice for rapidly expanding companies. The exceptional functionality and features of Odoo have positioned it as the preferred ERP software for both small and large businesses. The software is specifically designed to cater to all your business requirements.

Why Choose Odoo ERP?
Many multinational corporations around the globe find it challenging to handle sensitive data in the present circumstances. Additionally, ensuring the security of this information is a major worry, as any mishandling could jeopardize long-term business strategies. However, the Odoo ERP system resolves this issue by storing confidential data in a secure folder, safeguarding it from third party. Moreover, Odoo software efficiently oversees departments lacking proper management, guaranteeing seamless communication and a stress-free work environment.

START YOUR ODOO ERP PROJECT
Odoo ERP Software: Rejuvenate Your Business
What Is Odoo ERP: An Overview
Odoo is an open-source ERP software, offers a range of effective business modules like CRM, accounting, e-commerce, project management, warehouse management, billing, financial handling, manufacturing, and purchasing. These modules are seamlessly integrated, allowing smooth communication between them. The software is designed to fulfill all of your business requirements.
Odoo software a suite of ERP systems with regularly updated key modules. It can also be integrated with third-party applications to enhance their effectiveness. Being open-source, businesses of any scale can utilize it. Its customizable nature enables developers to access the code easily and optimize the Odoo ERP apps according to their specific needs.. The Odoo Enterprise edition requires a license to access its modules whereas, the Odoo Community version doesn't require license to use its apps. Let's discuss the key Odoo apps.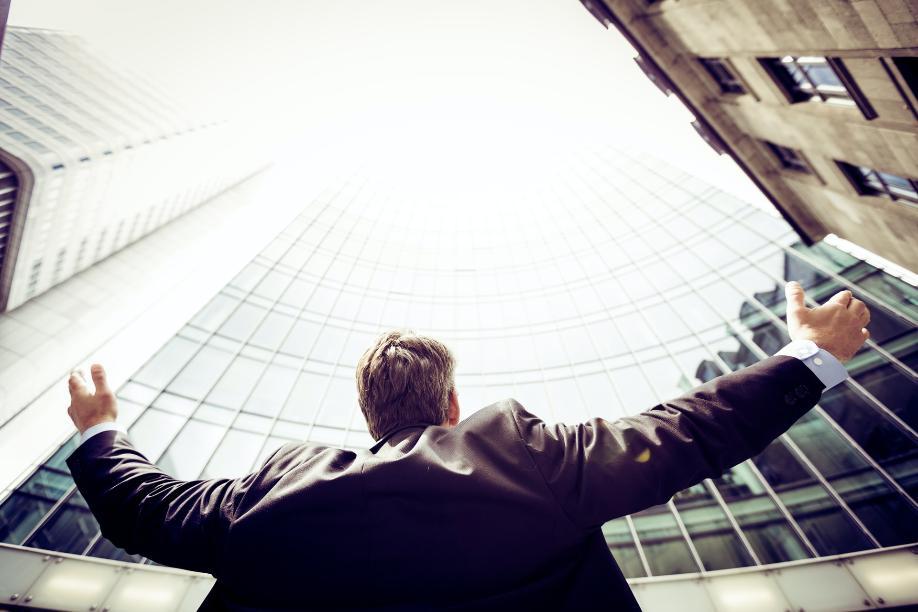 Key Odoo Apps & It's Attributes
The primary purpose of the Odoo apps is to address your company's core problems like manufacturing, sales, invoicing, employee's productivity, processing, declined growth and many more. The Odoo modules are designed to streamline your crucial business operations. Let's have a look at the rundown of different features of Odoo ERP.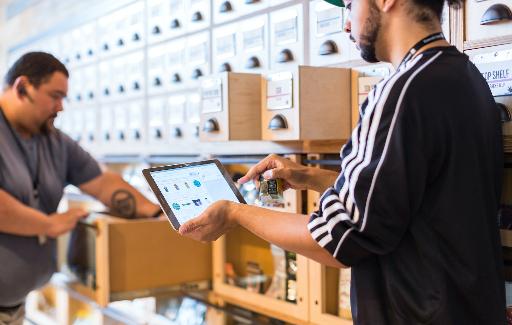 Inventory Management
Integrating Odoo ERP (enterprise resource planning) software with your management system means a rapid improvement in the supply of products from manufacturing to delivering the products to the customers. Odoo inventory management software gives companies the right to track and manage sales. It allows you to keep an eye on the entire product activities until the products reach the distributors.
This module eases the process of tracking inventory. With serial numbers and lot numbers of the products on hand, you can easily trace the company's products. While getting the purchasing order from the salespersons, specific serial numbers and lot numbers are given to the particular products. The software has a warning system that alerts the users about the wrongdoing with the serial numbers. It ensures that the serial numbers are correctly assigned.
With the Odoo inventory management app, you can supervise the movement of several warehouses of the same company at different destinations. The biggest perk of getting the Odoo inventory module is that you are allowed to add additional warehouse locations in a queue to track and manage the product movements shipping from one warehouse to another.
This Odoo ERP system paves the way for the operation, which allows you to handle the entire product movement, including purchase, sales, and manufacturing. These routings in Odoo ERP can be customized depending upon the business needs or availability of the workforce in the organization. The existing default rules in the platform determine the operation routes.
The Odoo ERP platform facilitates the users to fix the reordering rules on existing products which helps a company to get rid of overstocking and keep the stock in balance. If there may be insufficient stock, the Odoo ERP system warning message will alert the department about the low stock.
The reporting feature of Odoo ERP Warehouse management allows users to prepare reports according to the information available on the platform. In addition, you are free to alter the reports based on your own organization needs.
Odoo Accounting
Accounting includes key tasks such as maintaining account books, keeping a record of assets and assessing liabilities to define the economic status of an organization. The Odoo ERP unveiled its own accounting Odoo version to keep the financial transaction record well-organized while streamlining the invoicing process. Let's take a glance at the Odoo accounting features.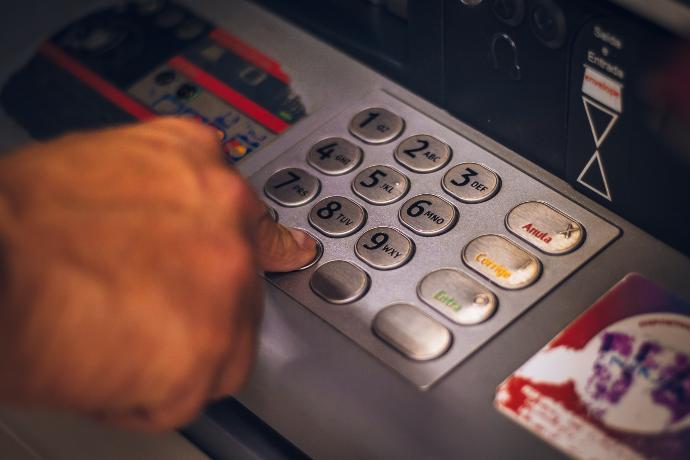 Double Entry Bookkeeping
Odoo ERP involves the double-entry bookkeeping feature, which can maintain all the journal entries robotically. Besides, it can also form extra entries for each transaction.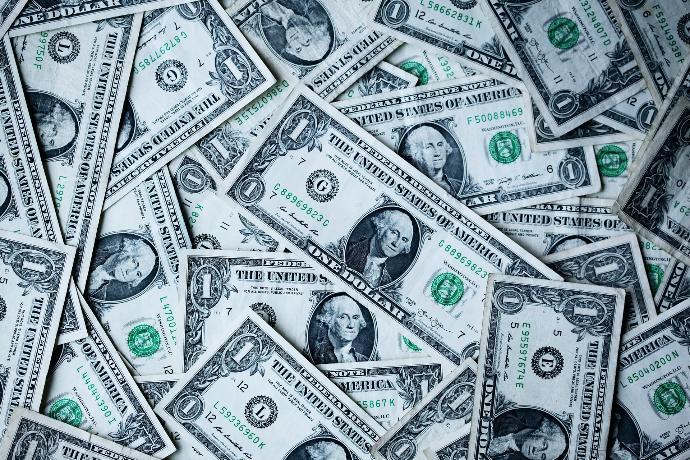 Multi- Currencies
Odoo ERP provides the facility to keep the record of every transaction in company currency. In the event of transaction in other currency, Odoo multi-currency system stocks them in the company currency and transaction currency. It also keeps the accounting system running smoothly. Odoo ERP also reports the profit and loss after the settlement of the journal entry. The multi-currency support feature facilitates you to make transactions in other countries.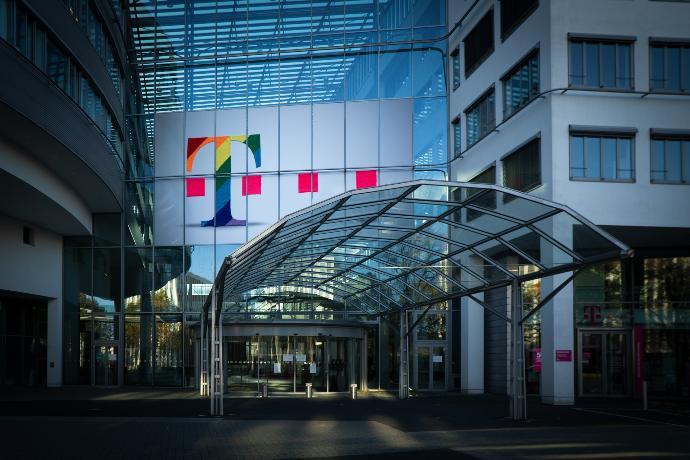 Multi-Companies
Odoo ERP helps multinational companies to expand their business by facilitating with its efficient features. Multi-company is one of them. It allows you to manage high-priority tasks from various companies with abundant warehouses, customers, and product suppliers. Odoo ERP can gather financial reports such as profit and loss, budget, balance sheet, and bank details.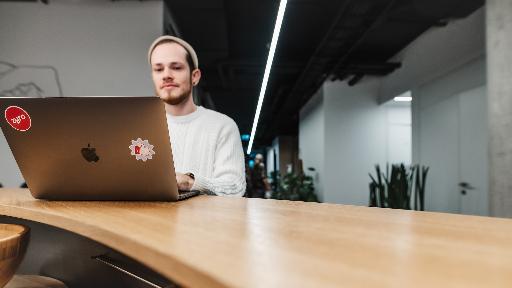 Odoo E-commerce
Integrating Odoo ERP with your e-commerce platform brings discipline to your business. With the Odoo e-commerce module, you can manage inventory and sales. Besides that, its customer portal aids in safeguarding customer data and keeping it well-organized through tracking orders, which allow customers to access invoices and delivery orders. They can also investigate pending orders.
Odoo ERP is helpful in building a powerful e-commerce website. To boost your product marketing, you need an appealing product page that can draw people's attention and force them to visit the page. Odoo ERP serves you with a drag and drop option to make your developing process easier for building an appealing website. Since it is optimizable, you can make changes at your will. You can alter the color, themes, and layout of the website based on your business needs. Odoo ERP provides you with various payment methods to select for your eCommerce store. It allows you to make payment through popular payment modules such as debit card, credit card, PayPal and many more.
CRM (Customer Relationship Management)
CRM is an excellent source for making strong bonding with potential customers. It helps attract new clients through novel strategies and features. Nowadays, a large number of enterprises are turning to CRM software to maintain the customer base and add more customers to their side. In short, it makes a bridge between the company and the customers and streamlines the process. A well-programmed CRM software ensures that every deal with the existing and new customers becomes successful and enhances business reach. CRM application shares sales data with you to assess the sales based on the current market scenario and plan new strategies to increase sales.
CRM Odoo ERP has an intuitive interface that is easy to use. There is no license cost for using this application. Every employee of the company can enjoy using this app with proper implementation. Web-based CRM is considered to be one of the most preferred software right now. Web-based Odoo CRM reduces the errors and streamlines the work by making the business processes easy.
The prime reason to acquire CRM Odoo is to enhance sales by generating more leads. It is only possible when you implement it in a proper way. The sales and customer data collected by CRM make you familiar with the status of product sales and give you an idea of what kind of strategies should be executed in the coming days to give sales a big boost. The Odoo CRM module can convert potential leads into regular customers by sharing crucial details.
Another advantage of having an Odoo CRM module is to establish effective communication between the organization and customers, which in turn both become long-term partners for their personal goals. It provides the functionality to take this relationship to the next level and enable you to do various tasks with the customers such as organizing meetings by call, sharing new ideas, and discussing the product's quality and services.
The Odoo CRM ensures the security of your crucial data and employee operations. There is less chance of leaking your data as the security rules to access the information are very strict. It is very challenging to break into the system. Even employees are given separate passwords to access the system. Not all employees are allowed to log into the system. They are provided passcodes on the basis of their services.
The survey provided by Odoo CRM helps you know the customer's response towards the company and also welcome their feedback on the quality of products and service of the company. Their suggestions allow your company to fix the problems in the areas where the organization needs proper execution and restrict you from repeating the same mistakes to avoid further damages.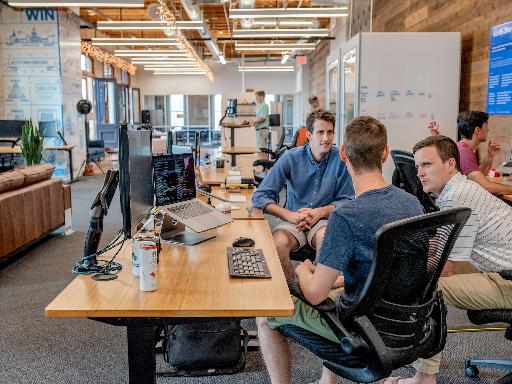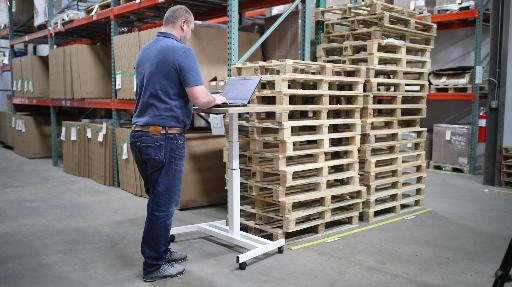 Odoo Manufacturing
In this highly competitive world, several manufacturing sectors are facing tremendous challenges to manage the manufacturing department. Odoo ERP software development company is the ultimate solution for the manufacturing business to overcome such challenges. The primary agenda of these companies is to enhance productivity, maintain quality and sustain cost, which can be achieved by the concrete implementation of Odoo ERP in manufacturing. You can contact Odoo ERP partners for proper business management.
The manufacturing module in Odoo 12 provides the platform that allows you to tackle the different manufacturing tasks effectively and make the core business processes faster. In addition, it will also enable you to integrate your manufacturing process tasks which aids you handle planning, scheduling, processing, procurement of materials, and bill of materials (BOM). It also manages the various areas of your organization which result in increased productivity. Put simply, your entire manufacturing process is managed effectively by Odoo to ensure you smooth handling.
The Odoo manufacturing module is automated, which allows you to invest your extra time on other tasks which need urgent improvement. Moreover, it also brings drastic reforms in the manufacturing procedure. The greatest benefit of using Odoo CRM is to stay away from repeating the same process and eliminate manual entries. Besides, it also sets an effective process to collect important data which can be shared with each department of your firm.
With the Odoo reporting function, you can easily make a reliable report without any support from other departments, which gives you more power to make any decision for the revival of the manufacturing business processes. Choosing Odoo ERP for manufacturing in US can proved to be a wise decision.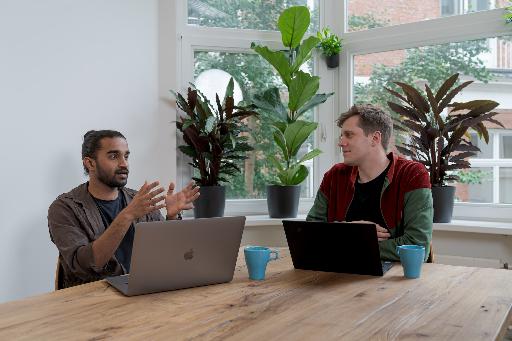 Product Lifecycle Management
PLM (Product Lifecycle Management) module is one of the most prominent modules in Odoo ERP, mainly designed to boost your engineering department as well as the production cycle. It helps manage entire product data and maintain (BOM) bill of materials revisions while inspecting the product lifecycle based on engineering change orders (ECO).
The processes are well-programmed in PLM, which helps minimize the unit cost in the production cycle, thereby raising profit. PLM allows you to track the entire product manufacturing process from beginning to end.
Integration of PLM processes within an ERP system streamline engineering activities and reduce the time to market period. The reason to implement the PLM (Product Lifecycle Management) module is to provide a platform where multiple departments can do brief interaction.
Odoo Employees
Handling a large number of employees and their data is indeed a tough task for several companies. Although they have efficient HR, they fall short of employee's management. This is where Odoo enters the picture. Using Odoo ERP, HR can easily manage the employees by assembling all employees data.
Company owners can assign the various tasks to the employees and also go through the time each employee spends on given projects by using Odoo tracing system. Hence, they can be familiar with their working ability and later define their roles in the company. Odoo automatically computes employees working hours which can be analyzed in a timesheet. Moreover, it also monitors the attendance and leaves of workers.
For a leave, you need to fill up a leave application. Once you are done, your owner gets a request with an option to see the leave request and later decide whether to approve or deny. Once your leave is approved, you get a timely notification, and the calendar gets updated automatically in a few seconds just after approval.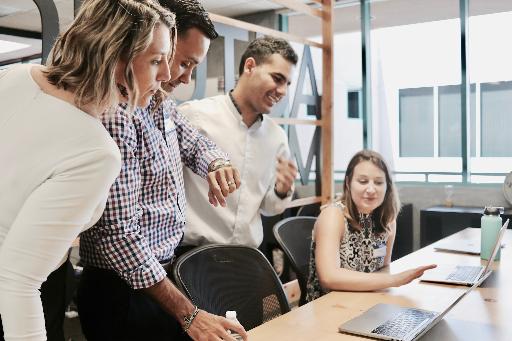 Internet of Things (IoT)
The growing digitalization and wireless networking are the key reasons of the Internet of Things emergence. IoT technology helps simplify your business operations. Odoo ERP is a business management software that Offers an IoT box, which is an integrated device enabling you to connect the gadgets to the platform. Odoo IoT box has a Raspberry pi that ensures a hassle-free integration of IoT devices with your ERP system. Odoo ERP IoT box assists you with connecting external devices to your database. Integration with the key business processes enhances the productivity of your company.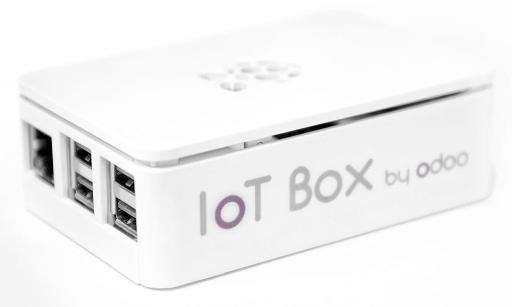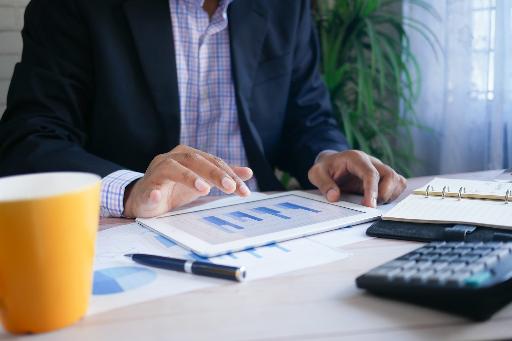 Odoo Documents
Documents module in Odoo ERP helps you go paperless. Odoo ERP documents tool store your key business documents such as sales orders, purchase data, invoices, quotations, licenses, customers and employees documents. It easily manages and keeps them secured. The data stored in the documents module cant be tampered or stolen by a third party apps.
Supply Chain Management (SCM)
The supply chain management module has been designed to track the entire manufacturing process that includes making products and delivering them to the last customers. With SCM, you can easily trace the sales activities along with shipping.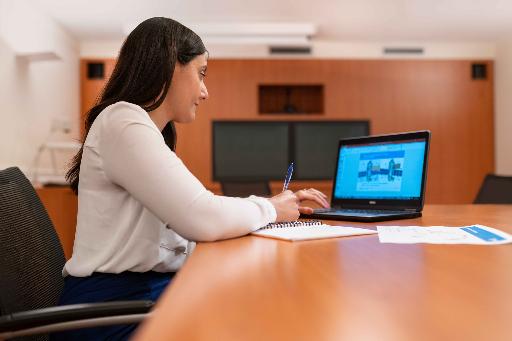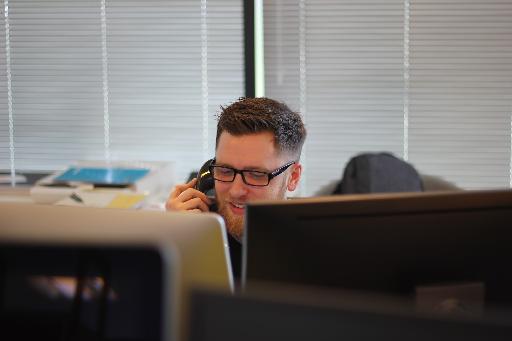 Sales Management
This module gives you total control over the sales department. You are allowed to customize it according to your business needs. With sales management, you can easily solve sales queries, create invoices, get orders, and also trace the pending orders.
If you are on the hunt for the right Odoo implementation for your company, Konsultoo is the best Odoo ERP development company to serve you with top-notch Odoo ERP services that help your business grow in the right direction. Konsultoo provides unique and cost-effective business solutions for its clients.