Odoo ERP software has different types of modules which are designed taking small to medium- sized businesses into account.  These modules help upgrade each department of your company by automating key tasks. 
For every company whether it is small or big, It is important to have a management team who analyzes the financial record of a particular operation of the company because managing expenses is not easy. 
Today, we are going to discuss the Odoo 16 Expenses module, which smoothly manages your expenses. So, here we go. 
How Odoo 16 Expenses Module Works?
First of all, go to the dashboard and click on the Expenses module to access the Expenses module as displayed below.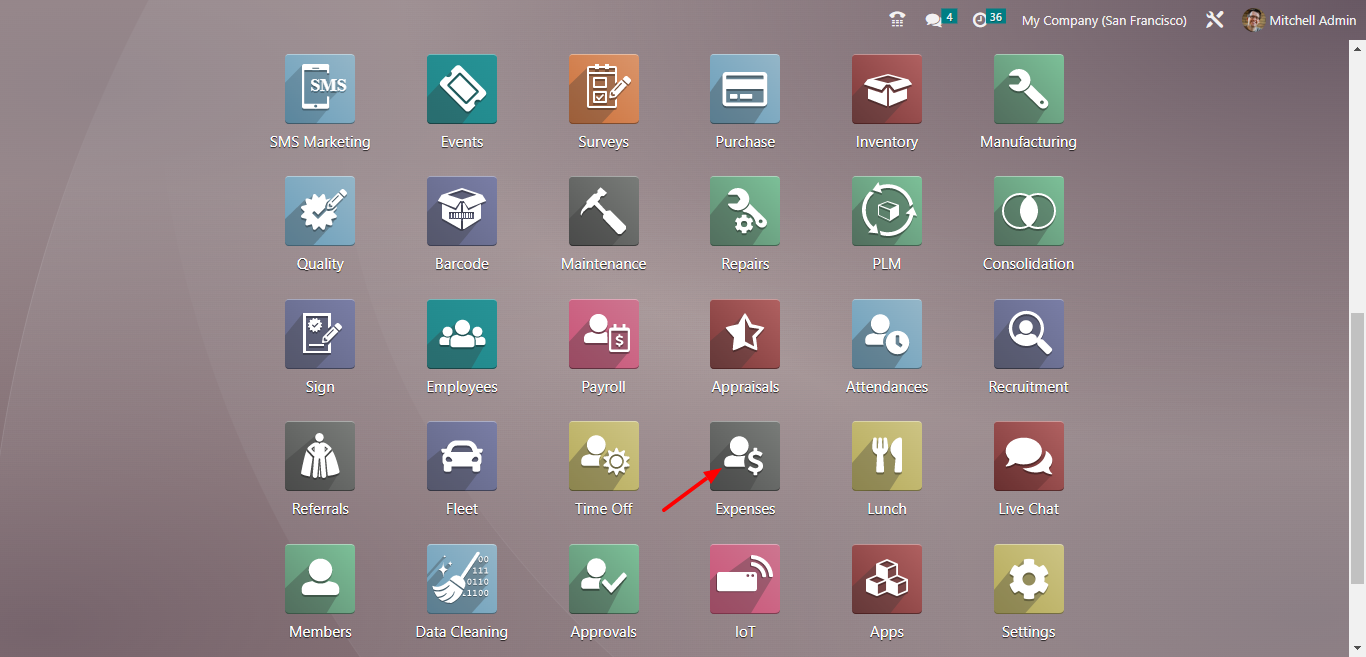 Once you enter the dashboard, you will find the list of your filtered expenses. There are a few options given such as Expense Date, Description, Employee, Paid By, Activities, Analytic, Company, and Total Status as shown in the screenshot given below. 
You will also have the Filters, Group By, and Favorites. In the Filter menu, you have so many options to filter given in the drop-down list as shown in the screenshot given below.
Inside the Group By field, you can group by My Expenses, My Team, Expense Date, and Former Employees.
You can also add a custom filter by using the Add Custom Filter tab as shown in the screenshot given below.
In the Favorite field, you have the "Insert view in article" option, which is used to insert the current view to a particular article. In the same way, you can use "insert link in article" option to reach the target view. 
Here, we have different views to view the dashboard such as Kanban, List, Graph, and Pivot as shown below.