Generally, Odoo allows the users to configure various types of shipping methods. In order to speed up the shipping tasks more effectively, we have added one more to the list and named it ShipEngine Shipping method that offers faster shipping solutions. From selecting the transport mode, calculating the shipping costs, to monitoring the shipments, all these operations can be carried out trouble-free with our newly developed shipping method. 
At the outset of the process, configure the Delivery method before you install the ShipEngine shipping from Odoo Apps store. Next, go to settings and click on the ShipEngine Connector to activate the ShipEngine Connector as mentioned in the screenshot given below.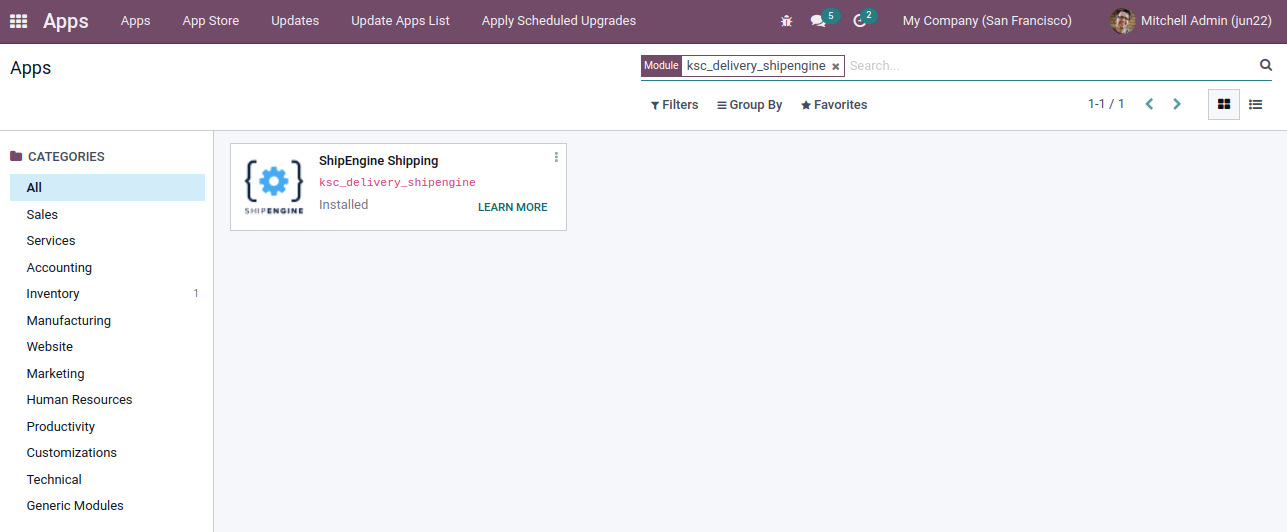 Visit the Inventory module and click on the Configuration menu in which you will find the ShipEngine Delivery method as shown in the window given below.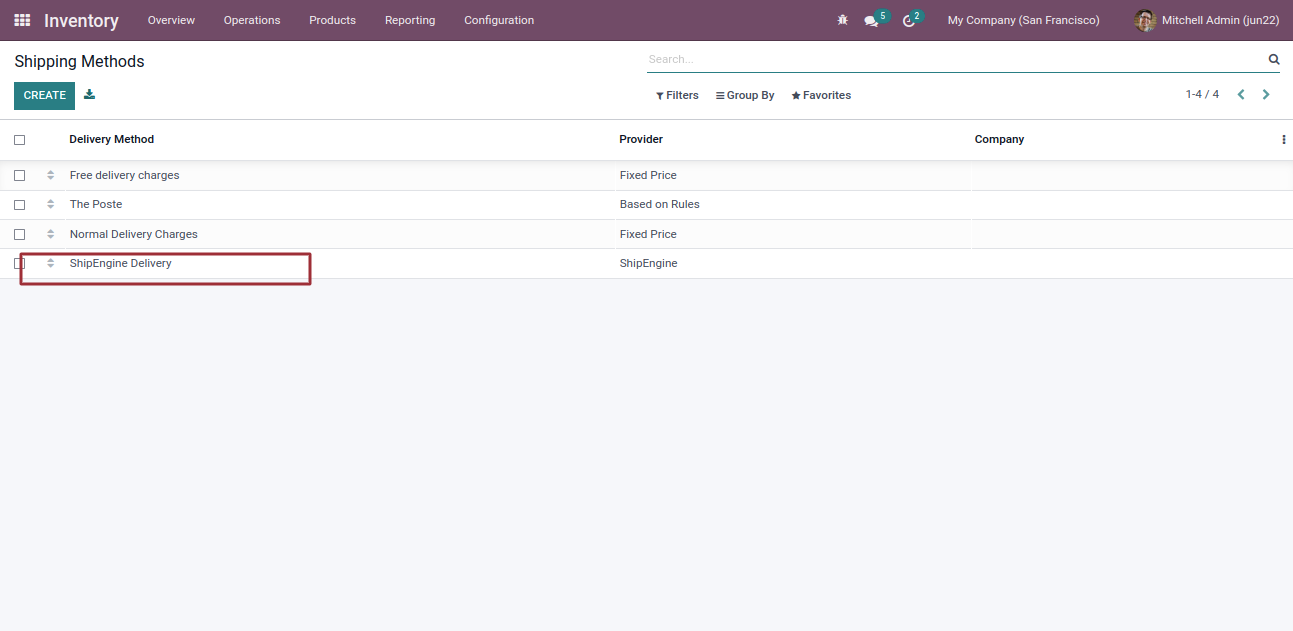 Add the Shipping API key in the Test API key field to unlock the Delivery method as shown in the window given below.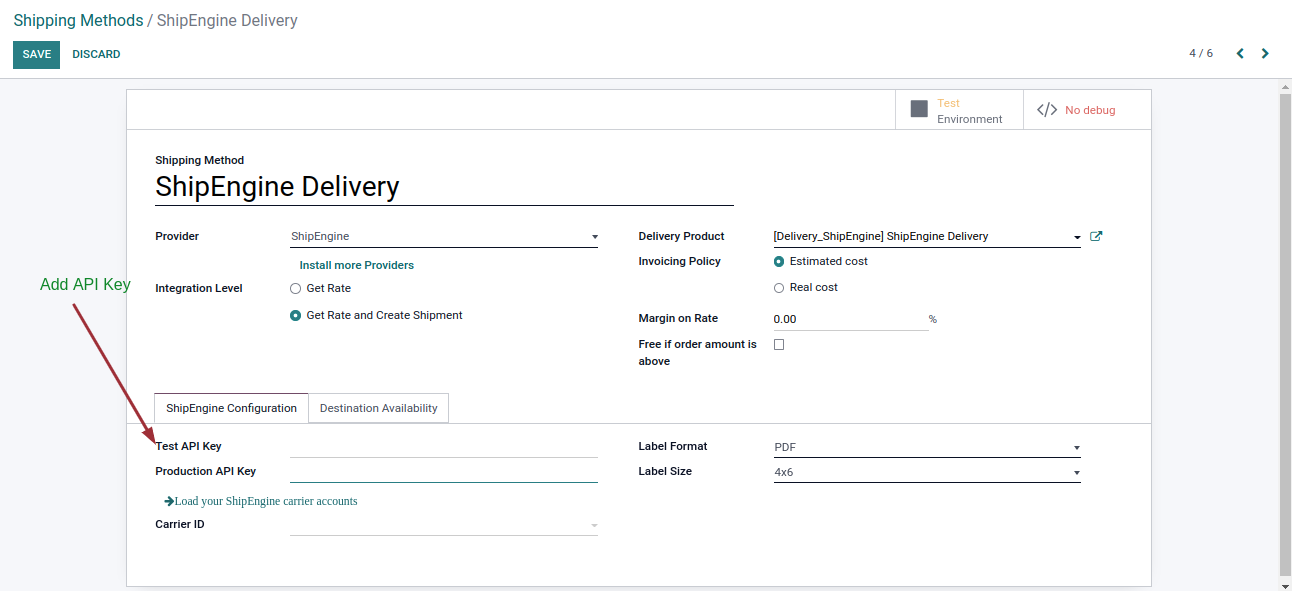 In the below image, you can see the ADD SHIPPING tab at the bottom, which is used to add the delivery method. Click on it to get a new pop-up window.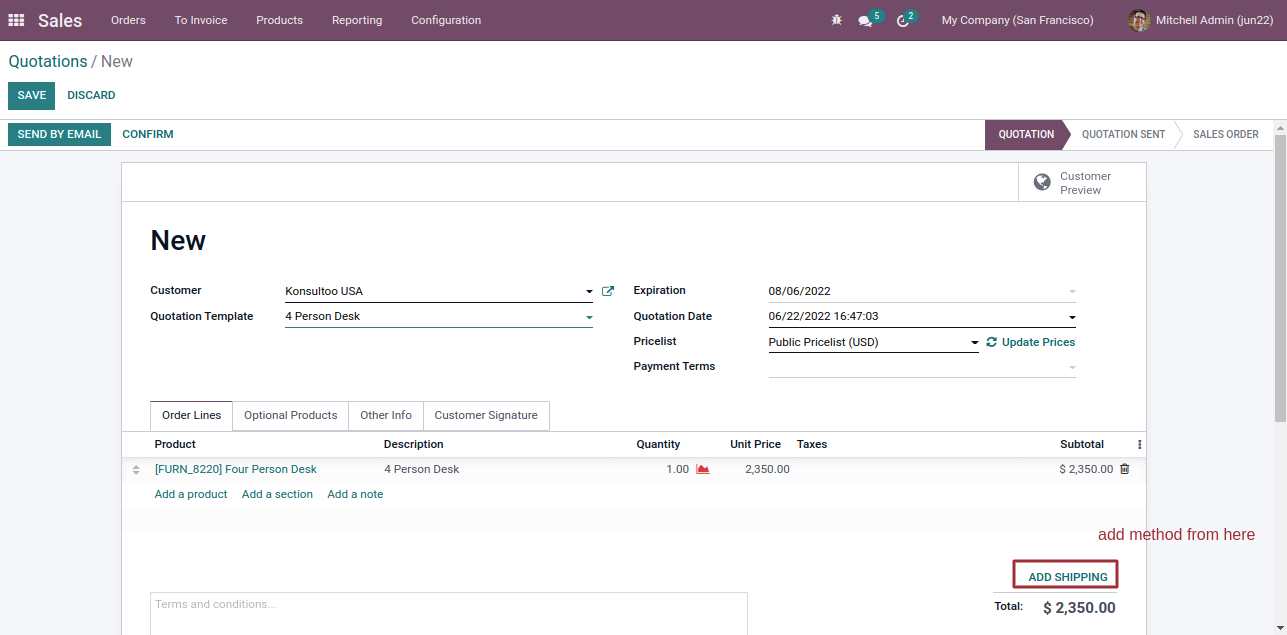 As indicated in the  below image, add a Shipping Method in the Shipping method field and configure the Rate as well.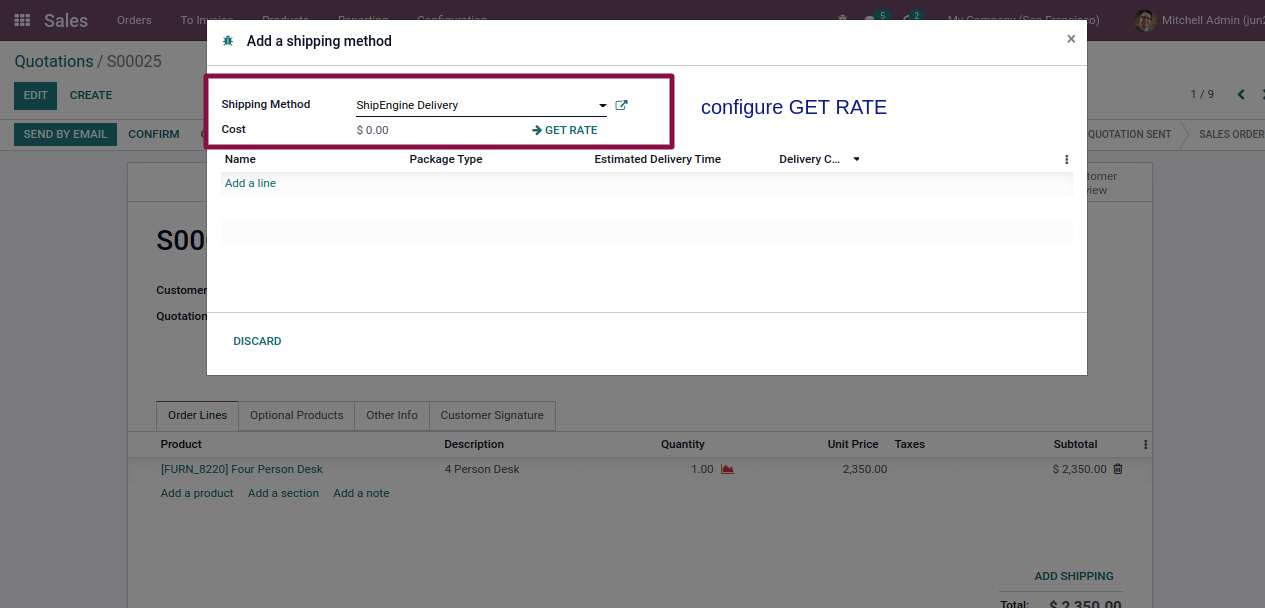 Select the Shipping method and click on the Add button, which will end up adding the delivery method in the sale order as showcased below.

The final screenshot shows your Shipping Method has been added to the sale order.
https://apps.odoo.com/apps/modules/15.0/ksc_delivery_shipengine/