Odoo Integration
Enhancing Your Business Efficiency
Odoo is an open-source ERP software used by roughly 2 million people worldwide. Nowadays, all types of business apps are available that include e-commerce, shipping, warehousing, HR, finance and many more. If you have multiple business modules, then you should go withOdoo ERP.It is a highly customized ERP software that effortlessly manages all your business operations and gives your clients 100% satisfaction. Our team integrates your additional business apps such as Amazon, Paytm and Alibaba with Odoo ERP software in order to synchronize our efforts for tremendous success.
Odoo includes several unique modules that manage the various departments of your organization. We use API and web-based services to integrate with third-party software, which helps enhance the productivity of Odoo. We have expertise in third-party integration. We at, Konsultoo provide key Odoo ERP integration services that have no match. Take a look at our various Odoo integration services.
Odoo Payment Gateway Integration
Nowadays, the craze for online payments is on the rise, forcing many companies to create a platform for online services to promote online transactions. We create payment gateways that facilitate your company's online services to accept the consumers' payments without any disruption. Our easy payment processes allow the customers to make payments in the currency they are comfortable with. We provide our users with various payment gateway integration. Manage your eCommerce stores smoothly with our payment gateway integration services.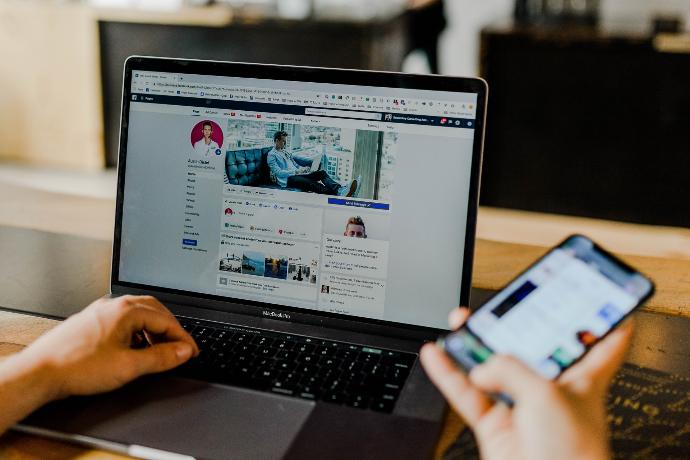 Social Media Integration
The Internet has become an inevitable part of our daily life because it serves a significant amount of entertainment and knowledge of all fields. As all information is available on the internet, from food to clothes, people prefer to buy online rather than going to a retail shop. The internet is flooded with so many apps, which are extremely helpful to increase your sales. Odoo social media integration is in demand due to its online advantages. We integrate some popular social media apps like Facebook, Twitter, LinkedIn, and Instagram into the sales system to boost your sales.
With the assistance of these social media apps, your business can quickly reach your targeted audience. Odoo integration with social media platforms paves the way for referral where the clients can discuss the quality of your products and services. The referral system helps increase more customers. Odoo social media integration offers a cost-effective way to market your products.
Shipping Integration
We provide seamless Odoo ERP integration with third-party shipping carriers like FedEx, UPS, DHL and USPS, through APIs. Odoo automated e-commerce modules will allow you to monitor all your shipping movements from manufacturing to shipping to the customers. We also facilitate you with a tracking system to track the orders from the ERP system.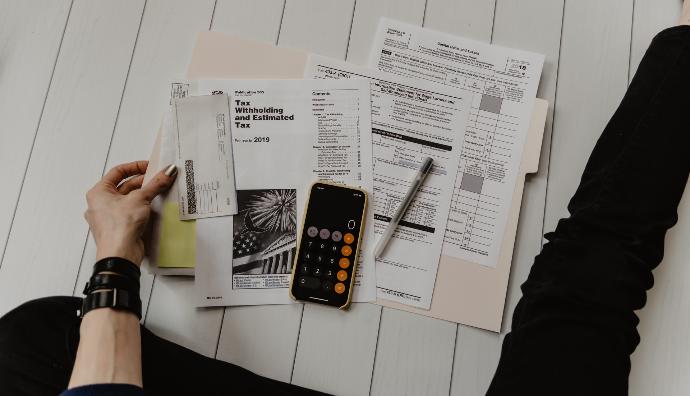 Odoo Accounting Integration
Odoo is a suite of business apps that can automate every business task. Accounting Management is a vital part of any enterprise. However, it is a very complicated process. Odoo is the ultimate solution for financial accounting, no matter the size of your business. Odoo can be easily integrated with accounting software such as quick books, and Xero accounting will fully support your accounting department. This can easily help handle inventory products based on your accounting and payroll.
Odoo Website Integration
Everyone likes to run their business processeswith ease and efficiency. With Odoo, it is very easy to integrate your website with other websites, making it easy to manage sales, e-commerce, inventory stocks, and accounting. It helps promote a robust communication system that can bring improvements to your result.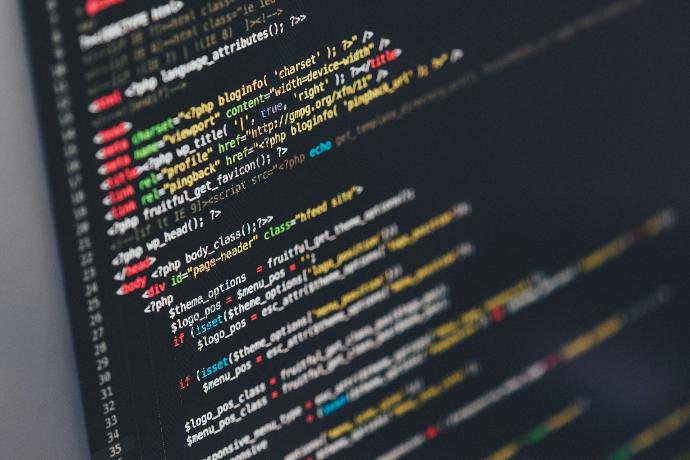 SMS Gateway Integration
With SMS API, you can easily integrate SMS services with your website, third-party apps, and CRM. SMS service provider API acts as a medium between your CRM and SMS service provider. It enables you to access the service of the API's provider using your own apps. Konsultoo is good at providing SMS gateway integration services. Our SMS gateway API integration wants you to just copy and paste codes. Additionally, We specialize in integrating SMS service providers such as Msg91, Way2SMS and Bulk SMS.
Odoo CRM Integration
The most significant advantage of CRM integrations with Odoo is that it reduces the additional work by streamlining the key processes of your company through automation, thereby increasing the efficiency and productivity of your employees. Odoo integration with CRM ensures smooth management of every department. Our Odoo integration services help establish a good relationship with the customers. Besides, Our fully trained developers at Konsultoo can successfully carry out integration with multiple CRM platforms like IDEX API and Microsoft Dynamics.
Look at the unique types of Odoo Integrations Developed by Us
We are way ahead of our competitors in terms of development of third-party integration
Odoo Zonos Integration
Odoo Zonos is used to fetch details such as duties, taxes, and fees for each order request. Follow this link to know more about this integration in detail.Odoo Zonos Connector | Odoo Apps Store
ShipEngine Shipping Integration
With this method, one can easily pick the transport mode, calculate shipping costs, and monitor the shipments. For more details, visit this link.ShipEngine Shipping | Odoo Apps Store
GLS Shipping France Integration
This module is used to send a parcel to France through GLS and track its movement online. Kindly follow the given link for further details about this integration. GLS Shipping France | Odoo Apps Store
Stax Payment Integration for POS
This module helps integrate the Point of Sale with the Stax payment terminal without any help of IOT. The given link will provide more details about this integration.Stax Payment for POS | Odoo Apps Store
Odoo API Integration At A Glance
What Is Odoo API (Application Programming Interface) Integration?
Time, money, and resources are necessary for all kinds of businesses to flourish under a professional administration. To save them, a company needs to have a permanent solution. API (Application Programming Interface) can offer a long-lasting solution. Odoo API integration can be customized as per your business needs. Every enterprise wants API as per their demands. Odoo has a modular concept, allowing you to add apps when your business starts growing. API integration enables Odoo apps to pass on data and information to one another. However, API integration requires thorough analysis when choosing.
Konsultoo understands their client's concerns. We advise finding an API that suffices your needs for project management. Once, you get the API, Our well-trained team goes through the API documentation and checks its functionalities whether they are working correctly or not. We also express our concerns in the case of irrelevant API selection.
We have a unique methodology of integrating API with Odoo, covering every aspect of integration that ultimately meets your intended goal. Furthermore, we are good at maintaining the API. Timely testing of the API enhances its robustness. Evaluating its functionality on a recurring basis gives a delightful experience to the end-users.
Benefits of Integrating eCommerce with Odoo ERP
With the rapid rise of the internet and online shopping, several businesses, whether it is small or big, have jumped into the online business. The trend of selling products online is in great demand because the current young generation prefers the online platform to buy all kinds of products rather than going to market.
The craze for online shopping has increased for the last couple of years. The main reason is the rise in internet users. Secondly, the eCommerce stores sell their products at affordable prices and deliver them to customers on time at your door, saving both time and money.
Running an eCommerce business is not a cakewalk. You have to look after every aspect of the company such as sales, purchase, inventory, accounting, manufacturing and many more. With the advent of various business management ERP software, managing critical operations is no longer an arduous task. You can smoothly handle them all.
eCommerce businesses should turn to the Odoo, which is an open-source ERP system that streamlines online operations and increase sales. Odoo eCommerce integration with your ERP system saves you a lot of time and enhance resources.
All Details In One Platform
Odoo is a suite of open-source ERP software that uses a single platform that allows employees to gather crucial information quickly. Whether it is shipping, product, transaction, or inventory information, all you can get at one place.
Provide Better Product Management
The owner of eCommerce stores must unveil their new products in a different way so that customers are attracted to buy them. You need to regularly update the product list to ensure that there are no out-of-stock products. With Odoo ERP integration with e-commerce, you can easily design the products and edit their useless details. A few Odoo apps have been crafted to handle your multiple eCommerce tasks effectively.
Integrate Odoo with your inventory data to help eliminate out-of-stock products from your eCommerce store, reducing the burden on you and providing seamless product management.
Manage Shipping Processes
Managing shipping processes becomes more manageable after the eCommerce integration with Odoo ERP system. It helps owners to merge integrated connectors to tackle shipping operations. It can also be integrated with shipping carriers such as USPS, FedEx, UPS, and the rest logistic carriers. Logistic integration also gives a gentle push to your shipping operations.
Integrated With Payment Gateway
Odoo ERP integration with eCommerce provides customers with several options for payments such as Paypal, Paytm, Amazon, and many more. You can choose the options to pay the bills, which are perfect for your online store. In sum, Odoo can easily fit into in any online payment methods.
Handle Multiple Stores
Odoo ERP can single-handedly manage multiple stores at a time after integrating Odoo with your eCommerce system. The Odoo apps can make a difference. Inventory management for all the stores has become an easy task with Odoo software.
Maintain Customer Database
With the help of Odoo e-commerce integration, you can easily maintain the customer database, which includes every single detail of the customer's last shopping, Wishlist, and browsing history, enabling you to go through their information at any time. The complete analysis of customer data helps change your marketing strategies and product presentation on the website and mobile app.
If you want to boost your eCommerce operations, you have to keep all these aspects in mind when acquiring Odoo software. Konsultoo is a leading Odoo ERP company in the United States, offering a wide range of Odoo services to meet your needs.