Just think, if you are allowed to easily search the specific menu of any module from one dashboard? Needless to say, it is going to save a considerable amount of time and enhance productivity. 
We have made it possible. We have developed this unique functionality. Let's discuss what the  Global Search Menu app offers users.
Key Aspects of Global Search Menu


GSM enables you to search existing or custom menus with a single click.

This menu can be viewed in the List, Form, Kanban, Chart, Calendar, and Gantt views.

It helps search the menu of each Odoo module quickly from any view and takes you to the specific module you want to move to.
The ultimate goal of developing this functionality is to move quickly from one screen to another. Let's see how this menu works.
How It Works?
First of all, you need to install this module. After installing the application, You can find a Search Menu option as shown in the screenshot given below.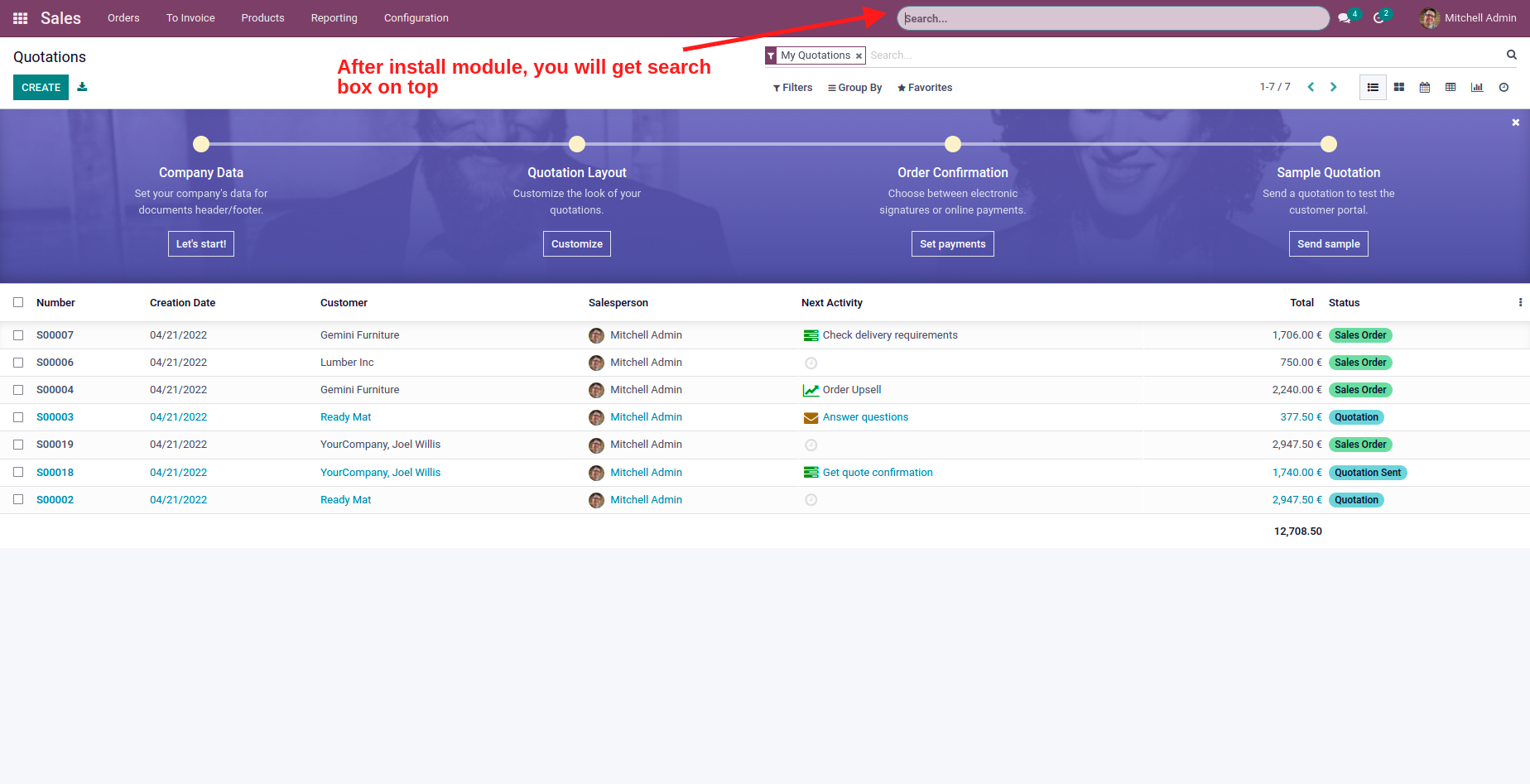 In the Search box, type a menu you want to search for. You will get suggestions regarding your search as displayed in the screenshot below.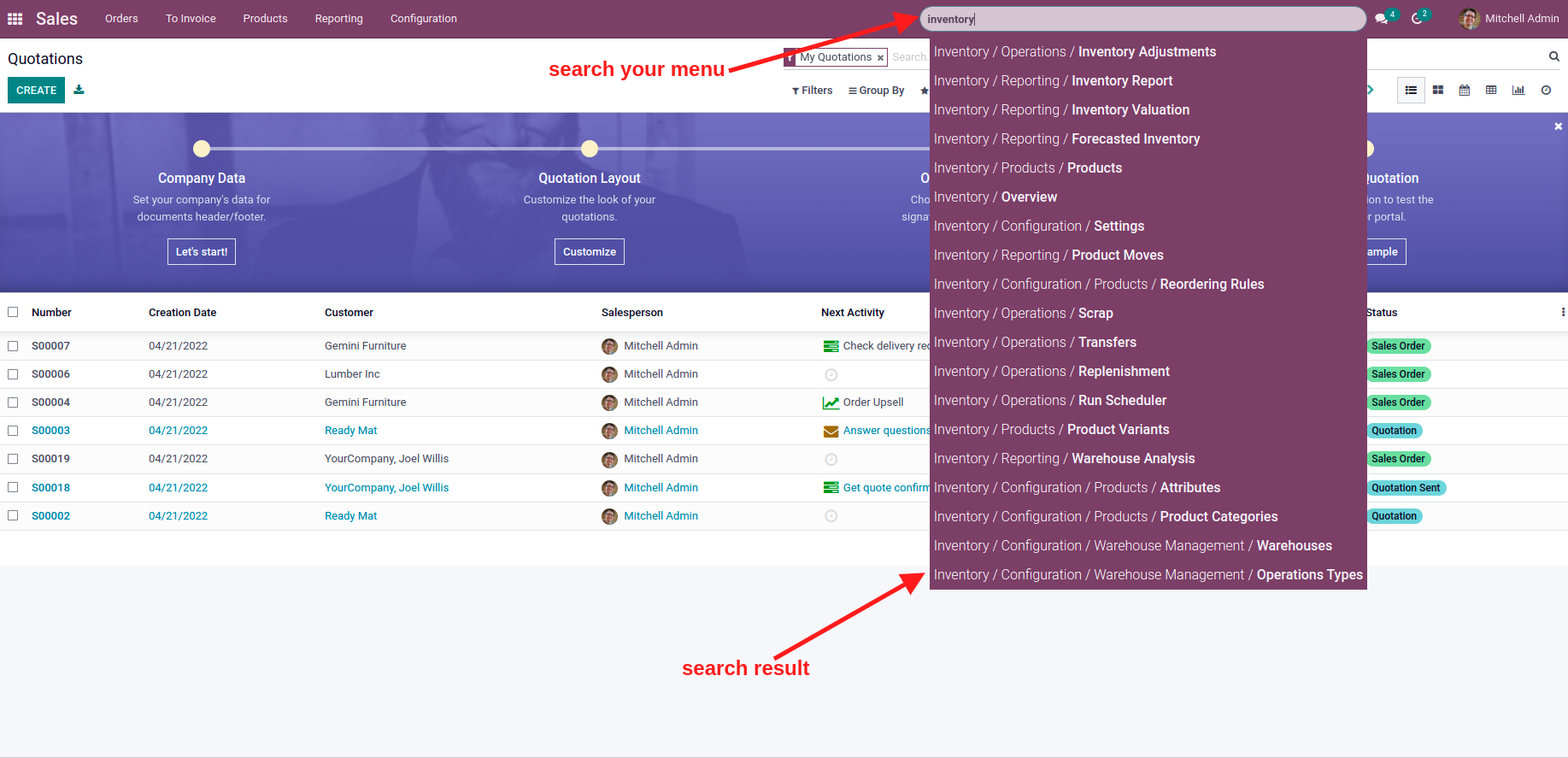 The developers at Konsultoo always focus on developing modules that are time-saving as well as productive. The Global Search Menu application is the result of our hunger for creativity.
Contact us if you have any query related to this module. 
https://apps.odoo.com/apps/modules/15.0/ksc_global_search_menu/