Now, there is no need to carry out an exhausting process or make additional configuration to create a purchase order. This application developed by us makes easier to create the purchase order directly from the sale order. It is a big relief for users!
How Does It Function?
After installing this application, go to Sales. Once you confirm the order, the Generate Purchase Order button will appear before you. Then click on it as shown below.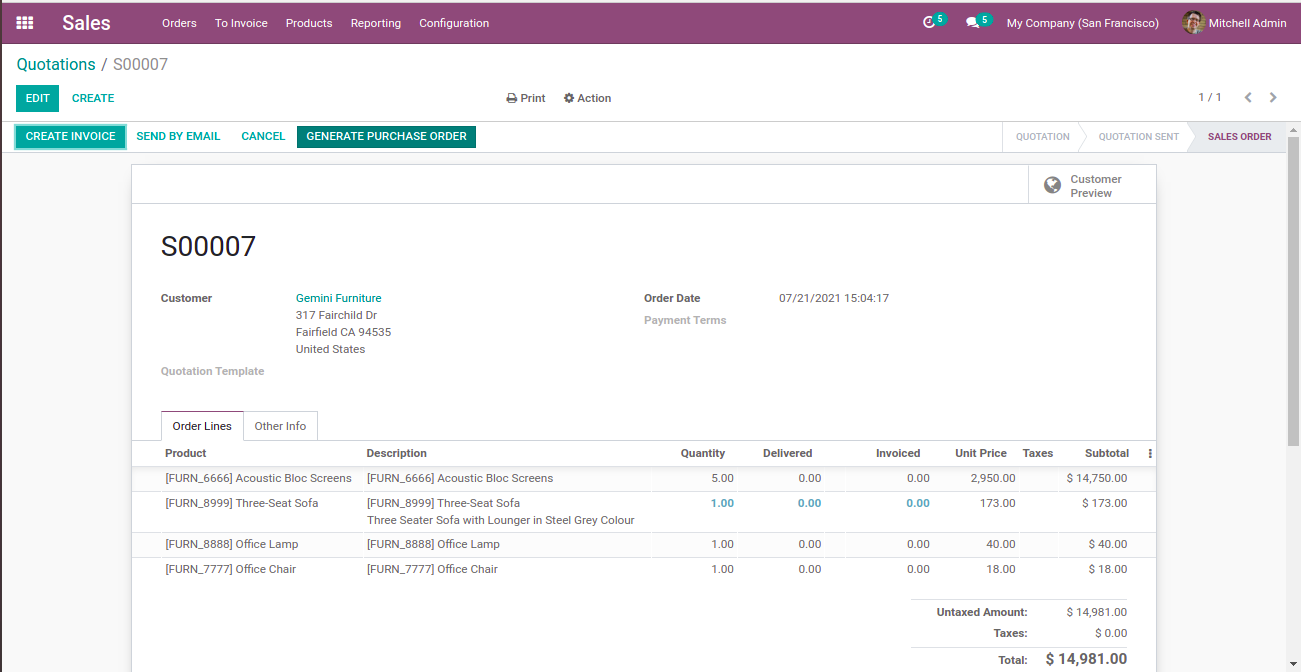 The Wizard will be visible to you after clicking on the Generate Purchase Order button. As shown in the below image, you can select the vendor and product from the wizard based on the sale order line.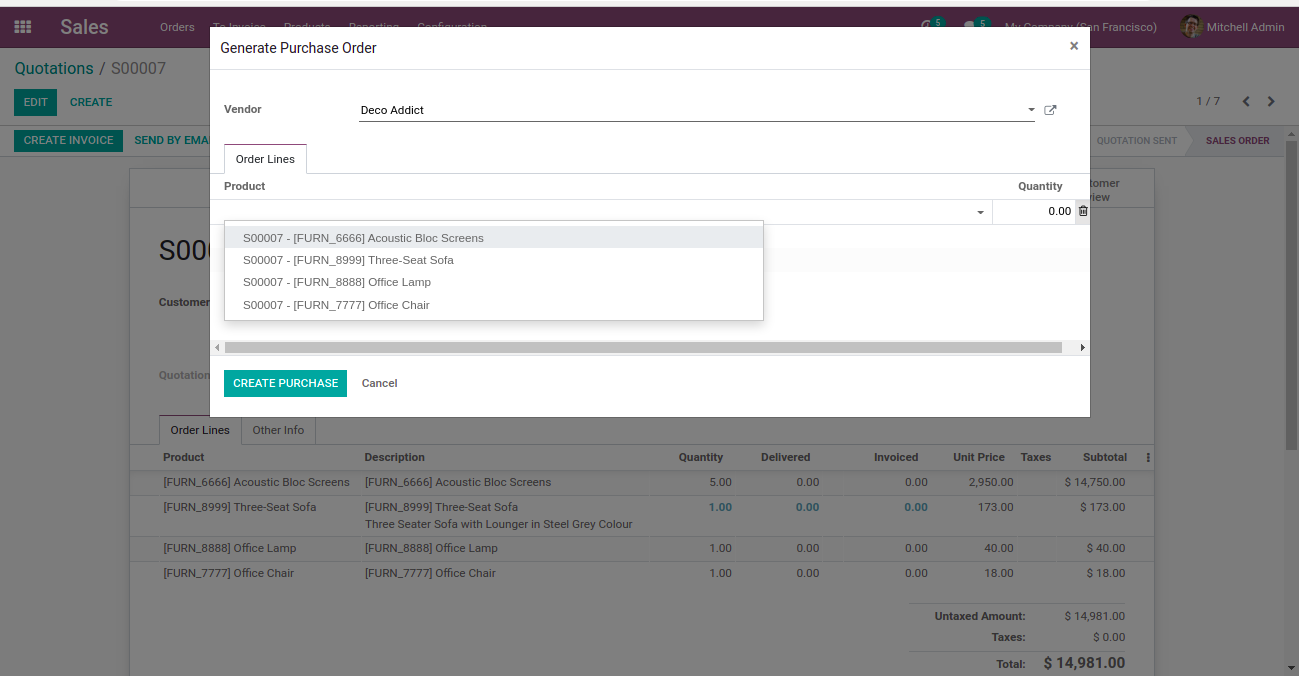 After the selection of a product, fix its quantity. After that, click on the Create Purchase button as shown in the screenshot given below.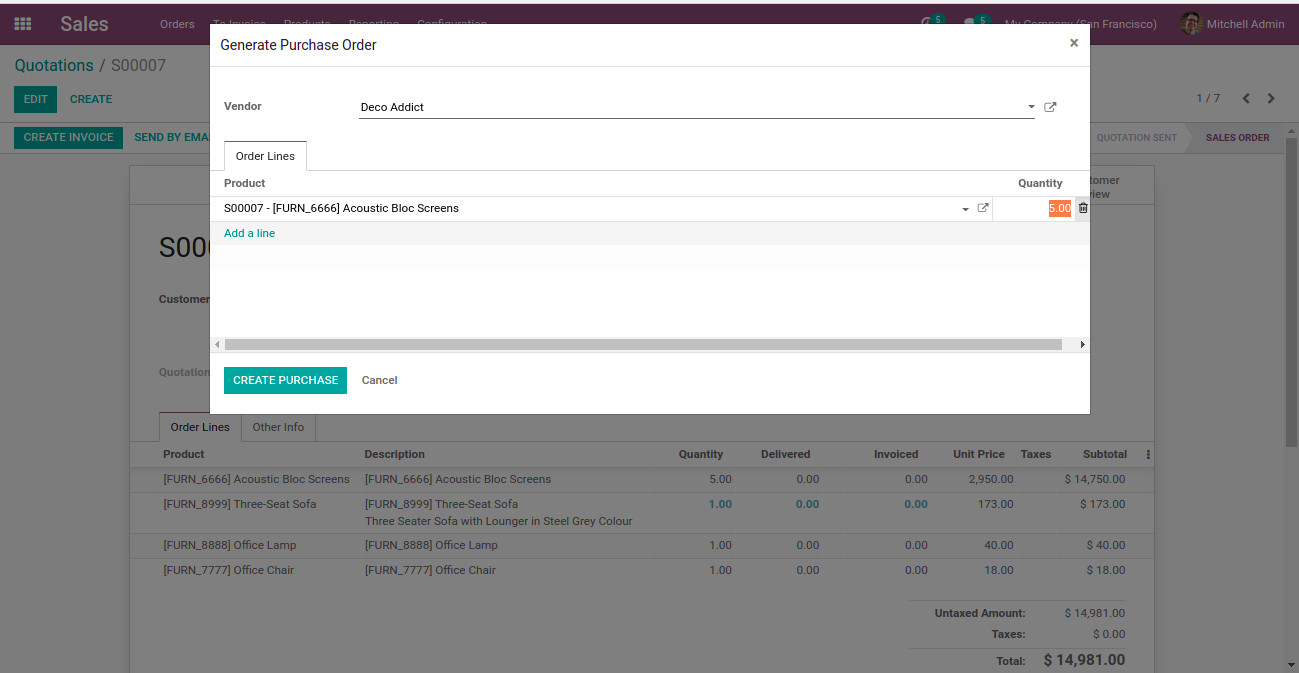 You can view in below image that the purchase order has been generated in the RFQ state regarding the specific sale order. 

https://apps.odoo.com/apps/modules/15.0/ksc_create_po_from_so/