This application is used to make account entries that do not involve any vendor, customer, and third party. With the Account Internal Transfer, it is effortless to make smooth transactions from our one bank to another bank or our company cash to our bank account.
The entire process of the Internal Account Transfer is highlighted below.
First of all, when you complete its installation, go to the Accounting Dashboard and select internal transfer from the source account as shown in the screenshot given below.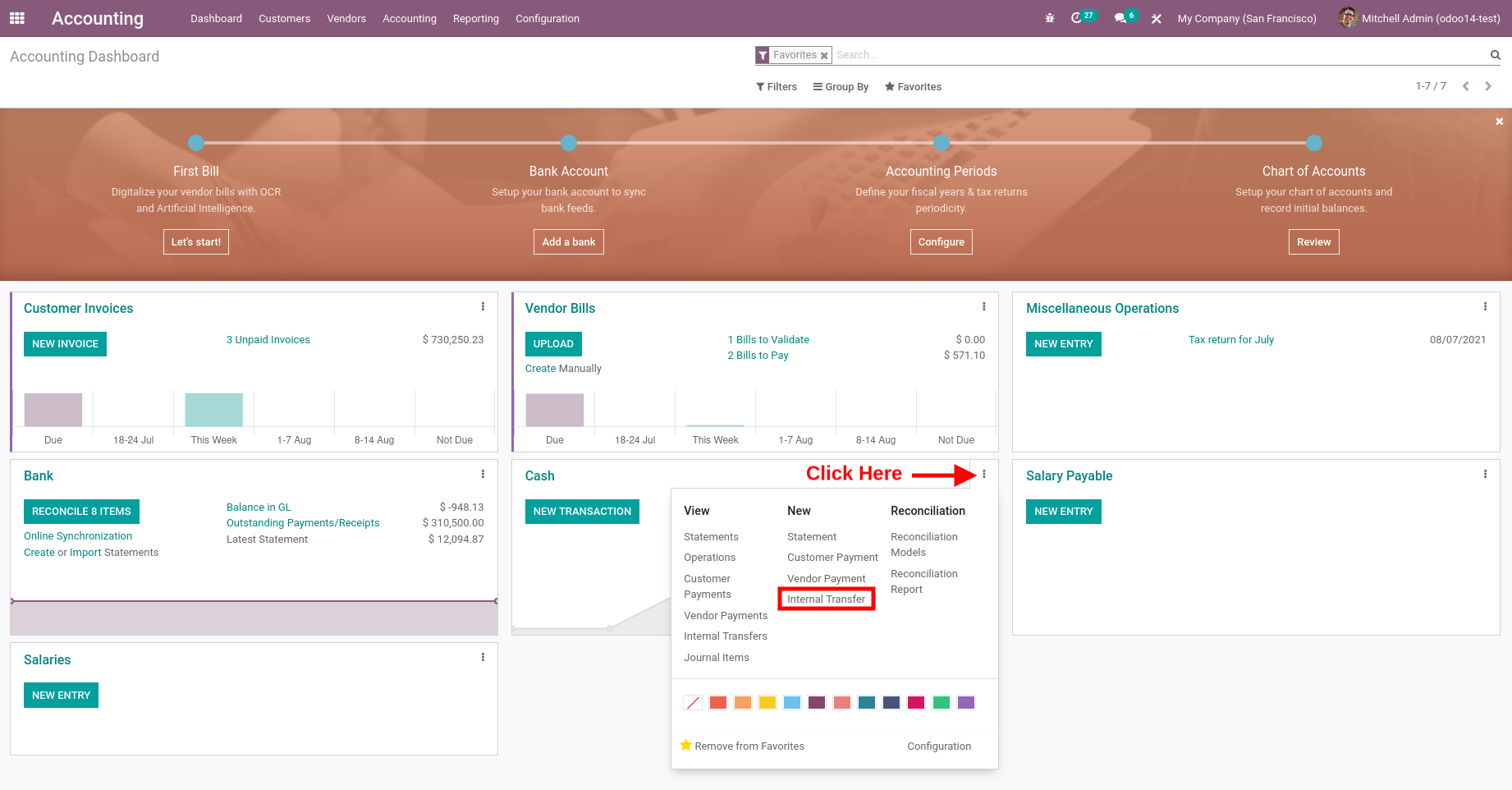 After selecting the internal transfer option, pick a journal (Source Account Journal) and transfer it to (Destination Account Journal) and finally confirm it as displayed below.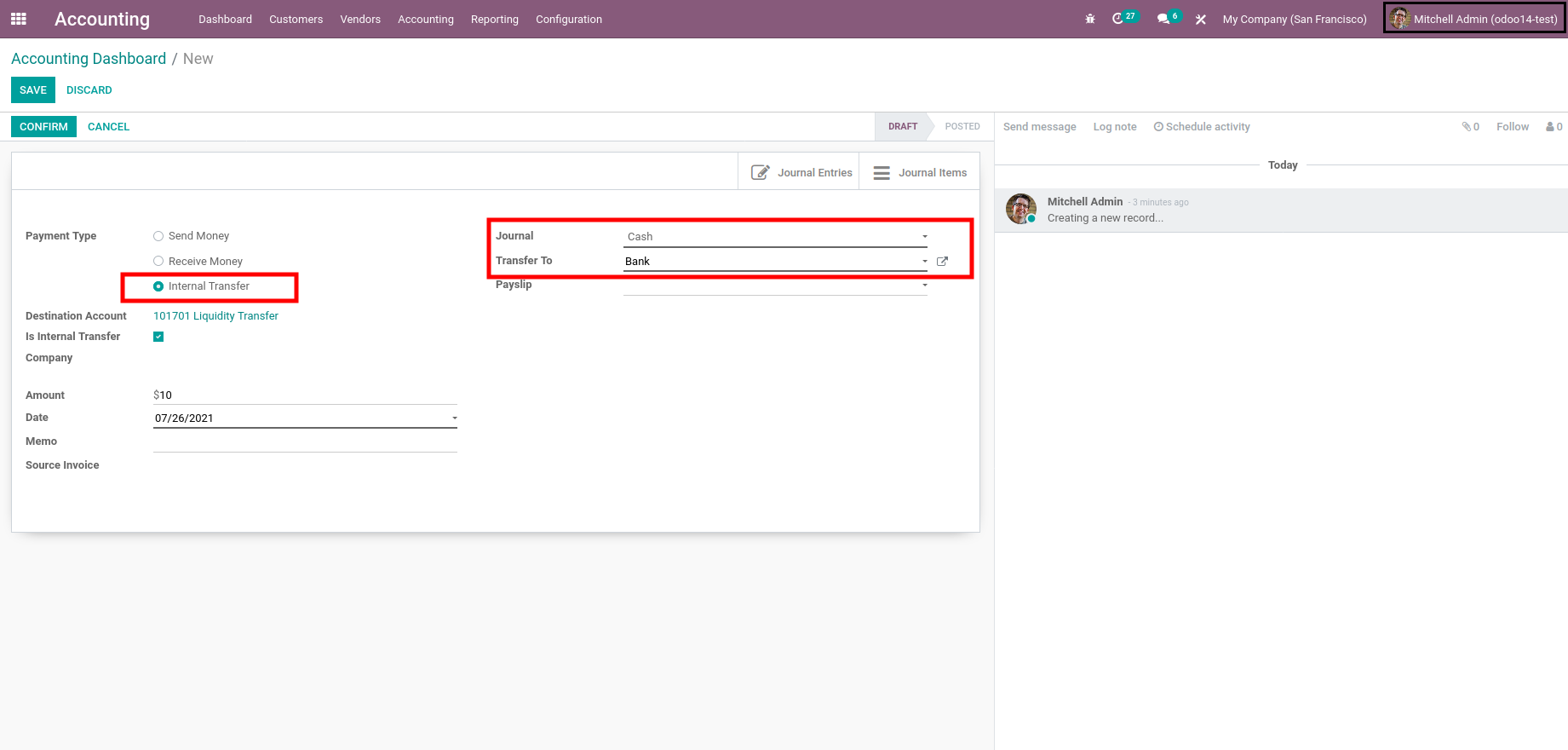 This will help you create journal entries and journal items that can be viewed directly from the smart button as shown below.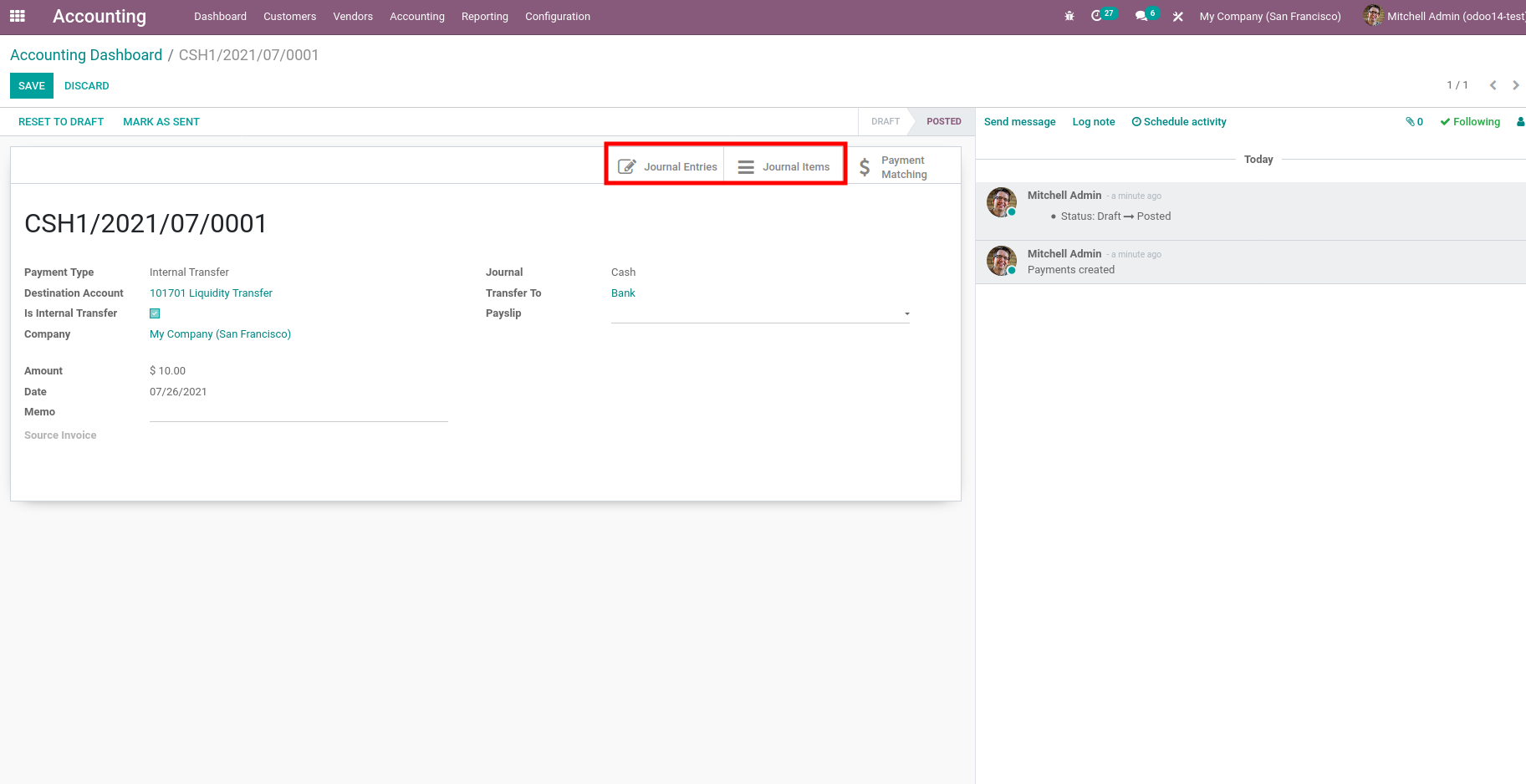 It will also generate two posted S journal in a single transaction for internal transfer.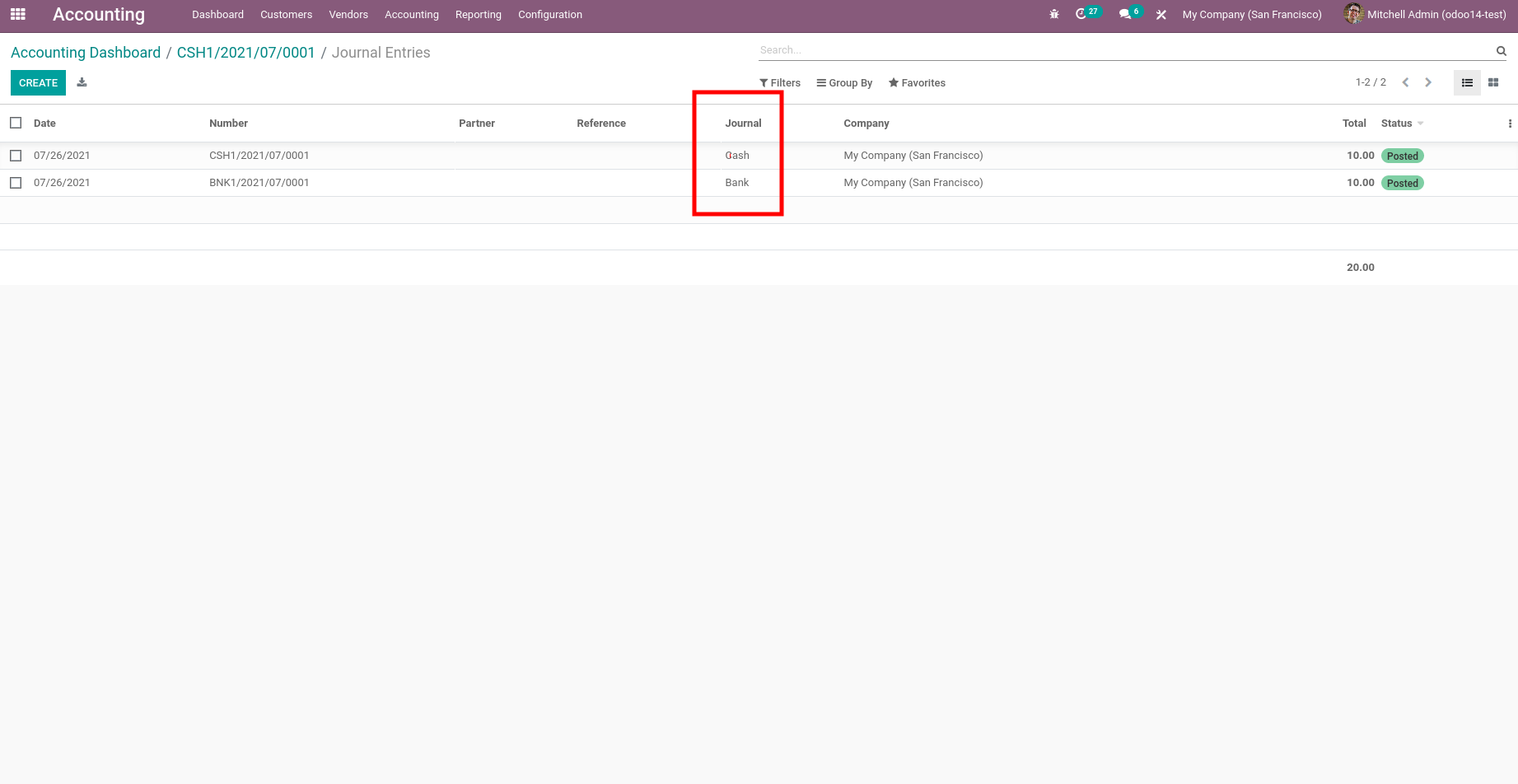 In the below image, you can find the journal items of the above two journal entries along with Liquidity Transfer, which makes reconciliation easy.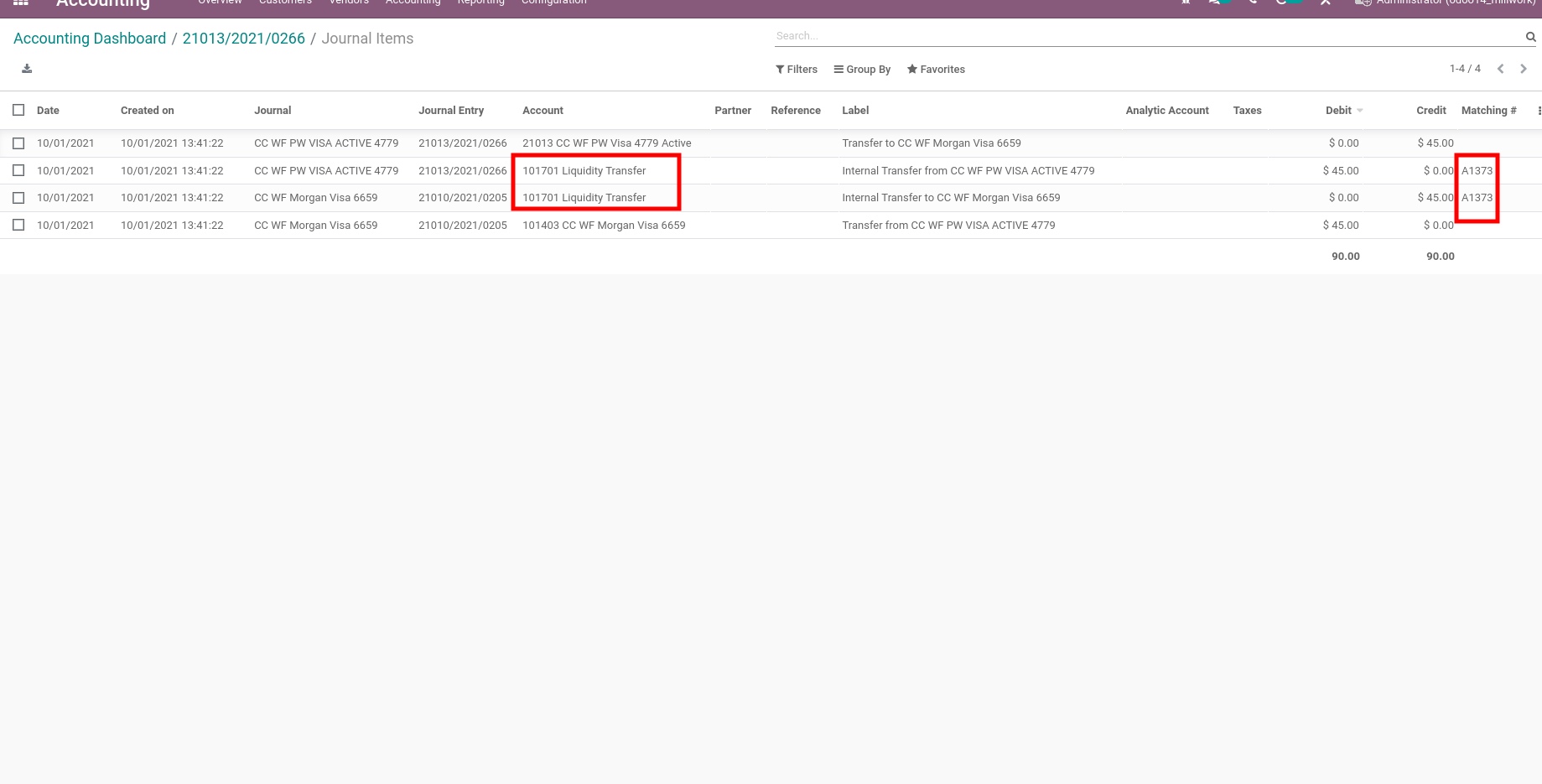 https://apps.odoo.com/apps/modules/14.0/ksc_account_internal_transfer/