Generally, a warehouse includes the records of multiple locations. Earlier, users were unable to hide the particular location when needed. In the wake of the increased requirement for hiding the exact location in some circumstances, our developer has designed an app with unique functionality that helps hide the inventory whereabouts and stop users from accessing once hidden. 
How It Works?
First of all, install this app then go to settings and click on the Inventory button. Now, you can see the Storage Locations given in the Warehouse section as displayed below.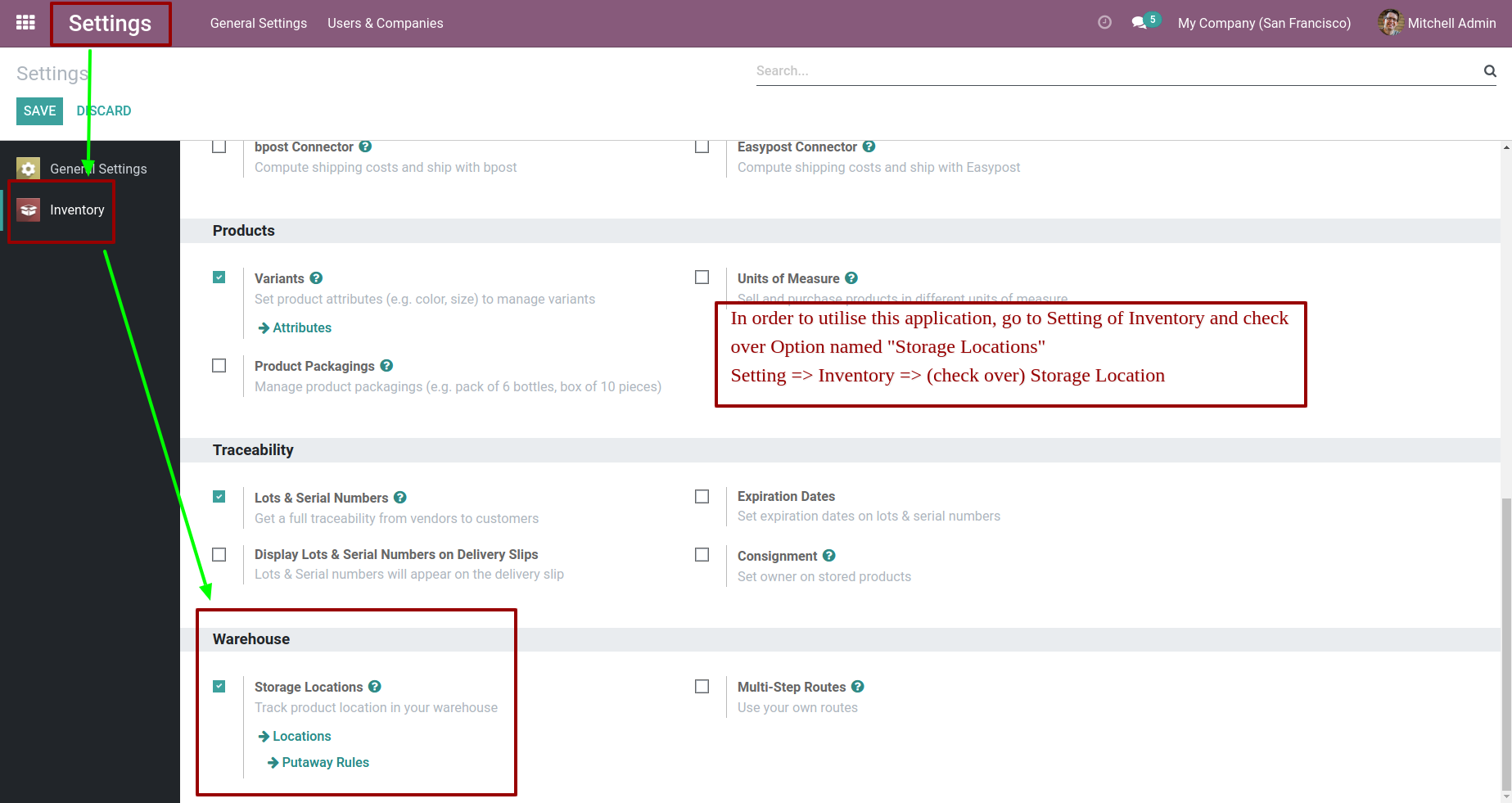 Go to the Inventory page and click on the Configuration menu to get the Locations button from the drop-down list as shown in the image given below.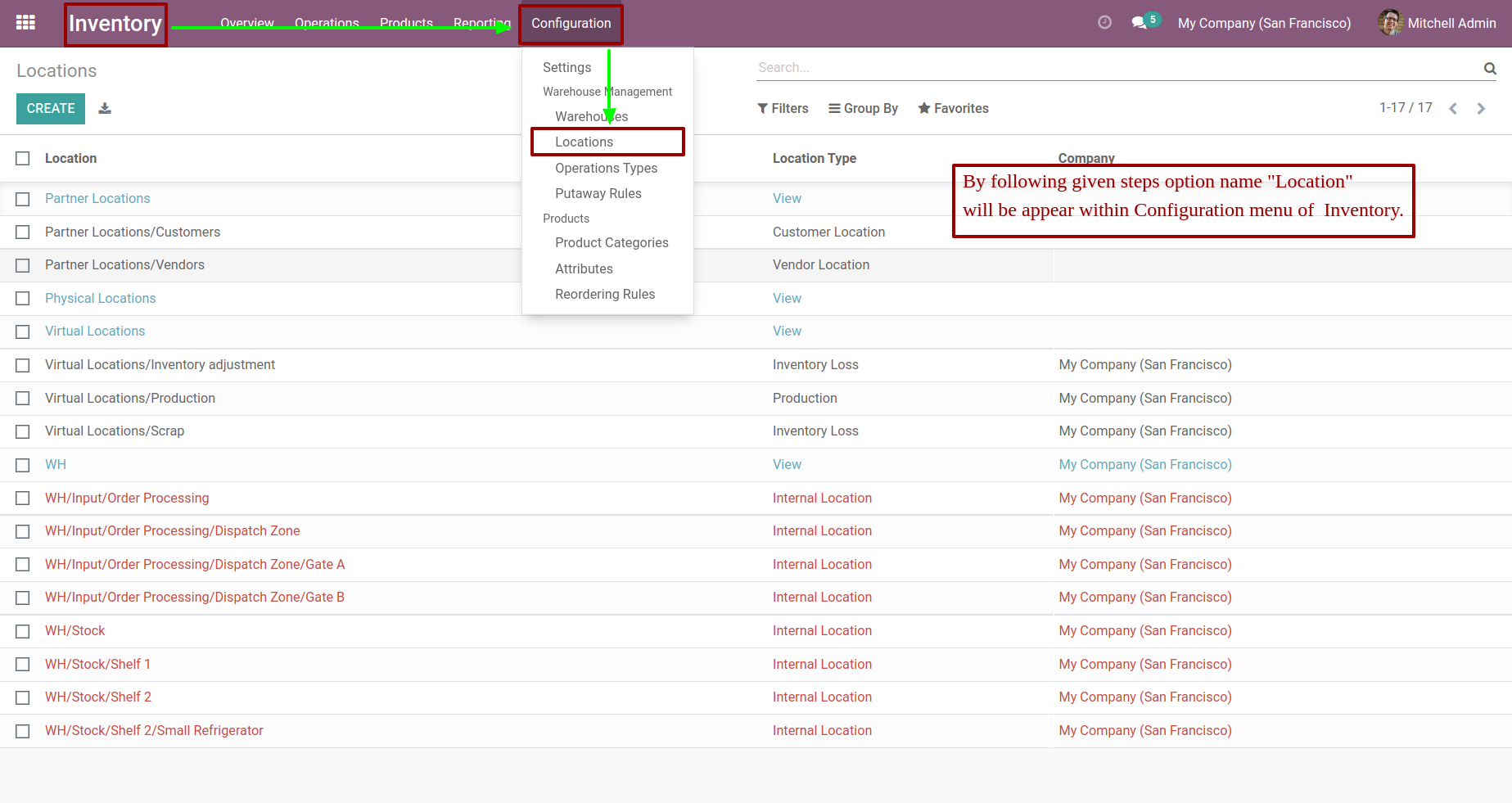 After clicking on the Location tab, you are taken to the Locations page. Enter the location's name you want to hide in the specified field, activate the Hide Location tab, and click on the Save button.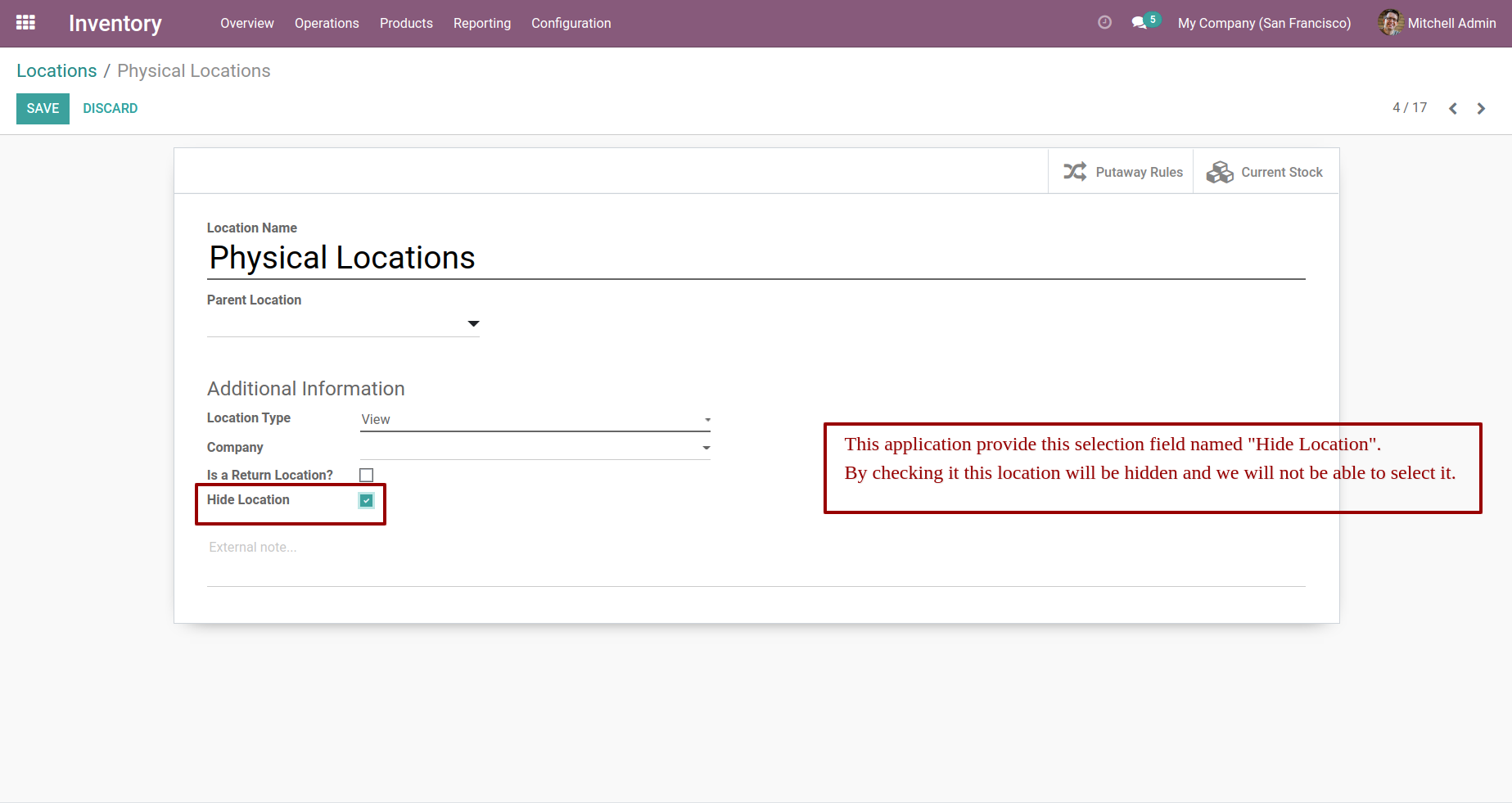 Prior to location hiding, you can utilize what is demonstrated  in the screenshot given below.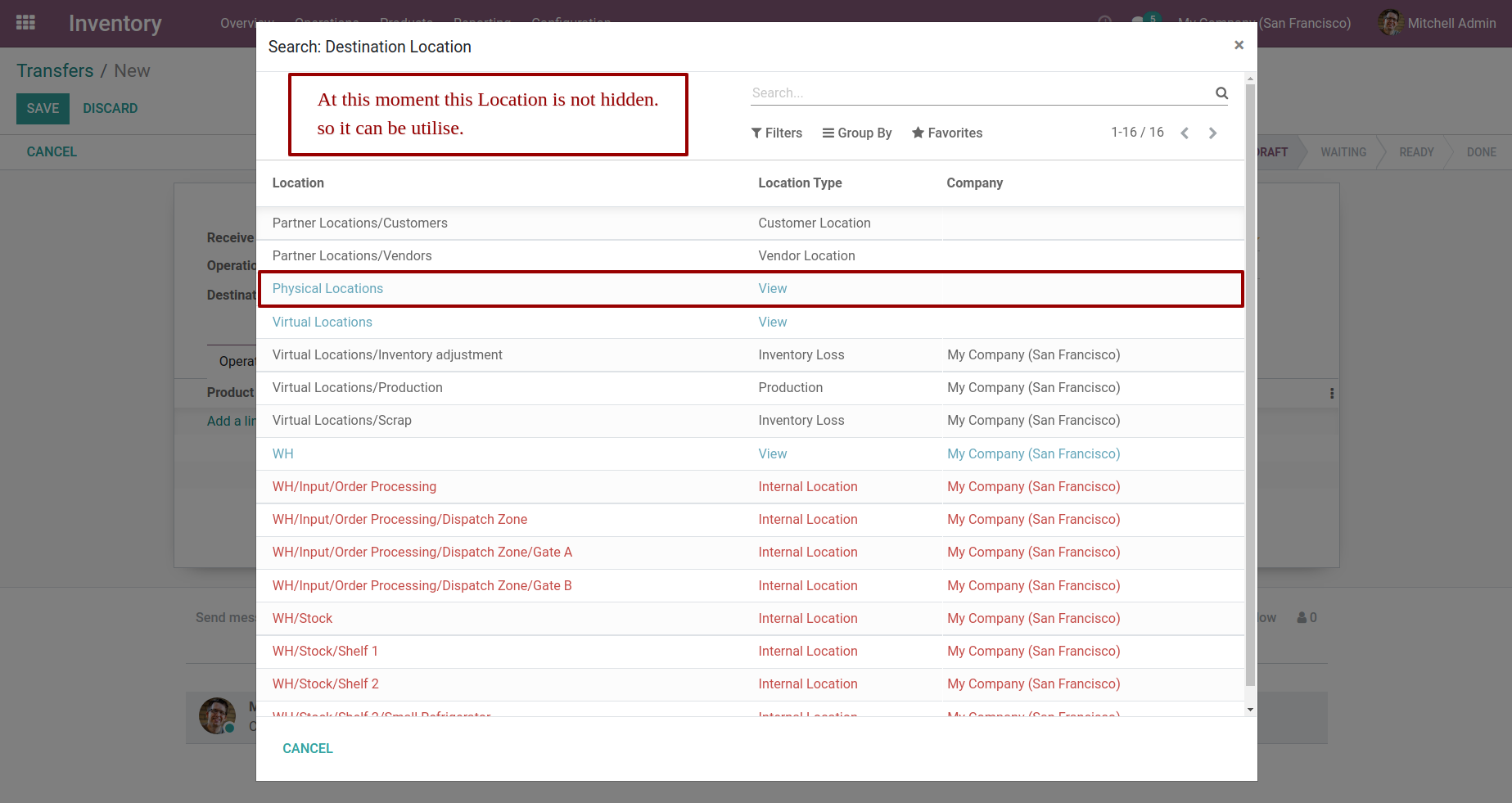 You are not allowed to utilize after confirming the hiding of the location as displayed in the image below.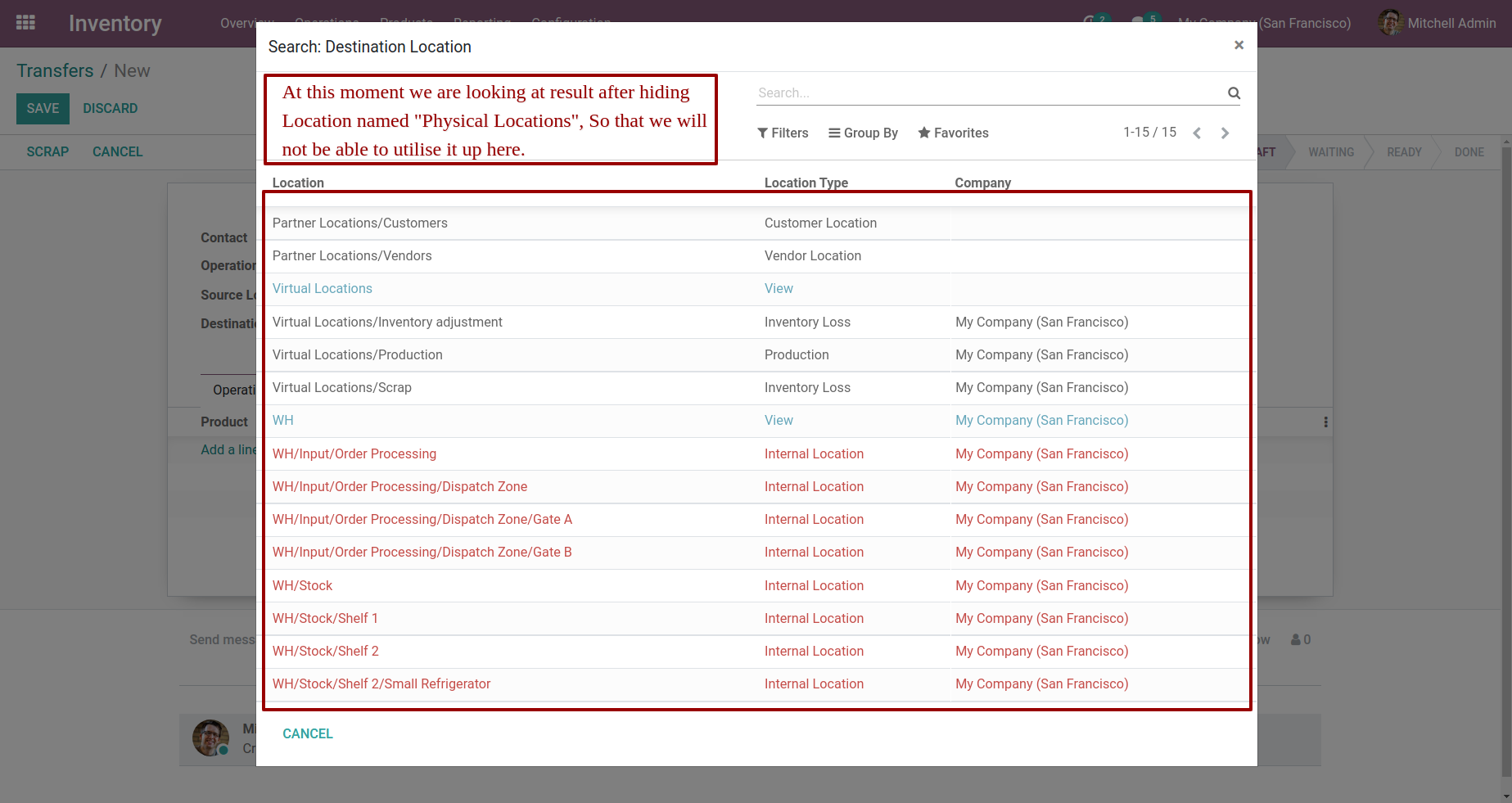 After concealing the location, you can view the location and edit it too as mentioned in the given below.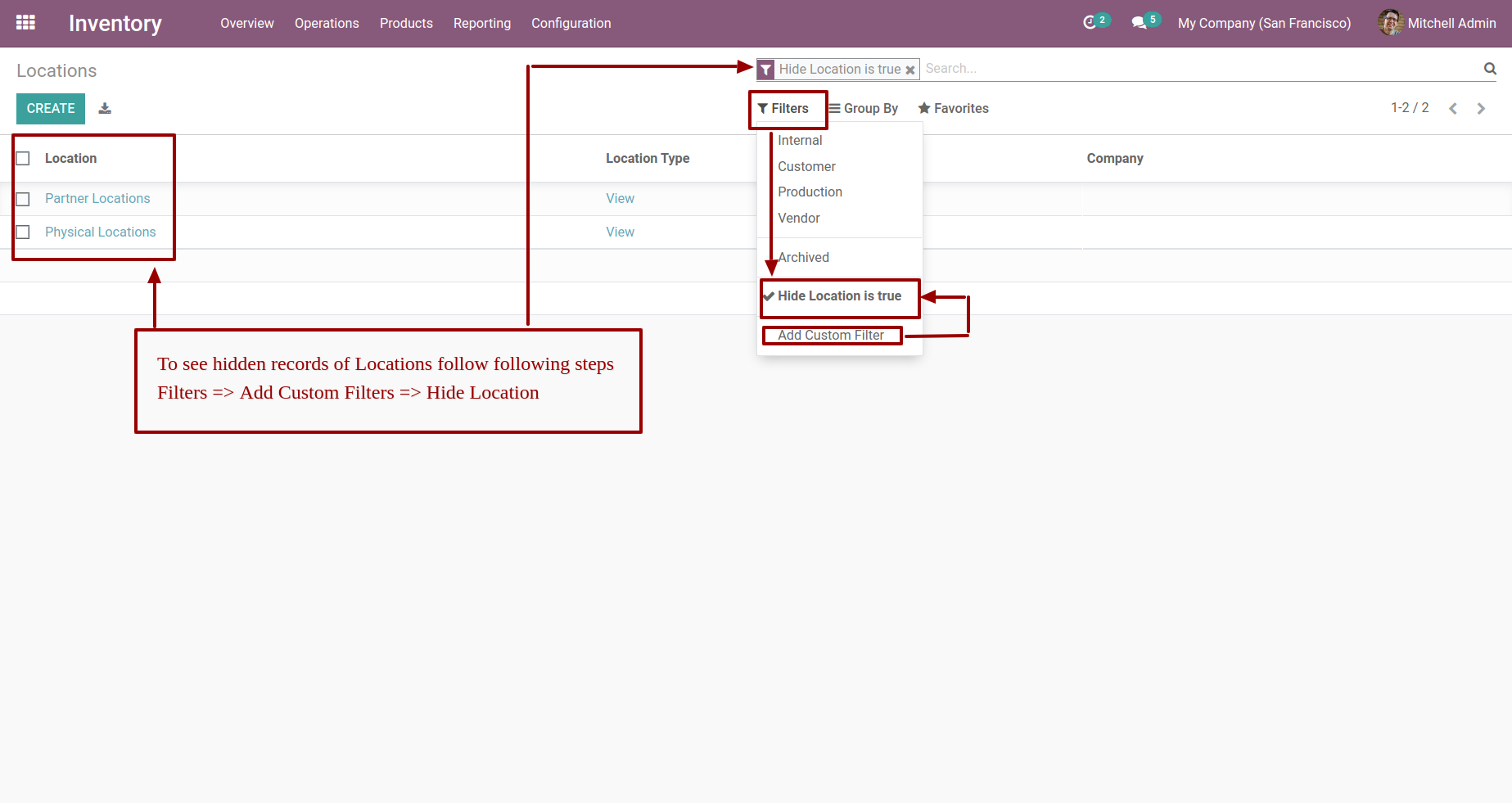 https://www.konsultoo.com/blog/konsultoo-blog-2/an-overview-of-inventory-location-app-809#