This module has been particularly designed to send parcels to France using GLS. Additionally, it is equipped with a tracking functionality that can track every movement of your parcels online. Ok, then, let's explore the functionality of this application. 
How Does It Function?
First of all, go to the Odoo Apps store and install this module. Then, go to settings. Click on the Users & Companies menu and select Companies from the drop-down list. In the General information section, you can enter the address in which you can set France as your country as clearly mentioned in the screenshot given below.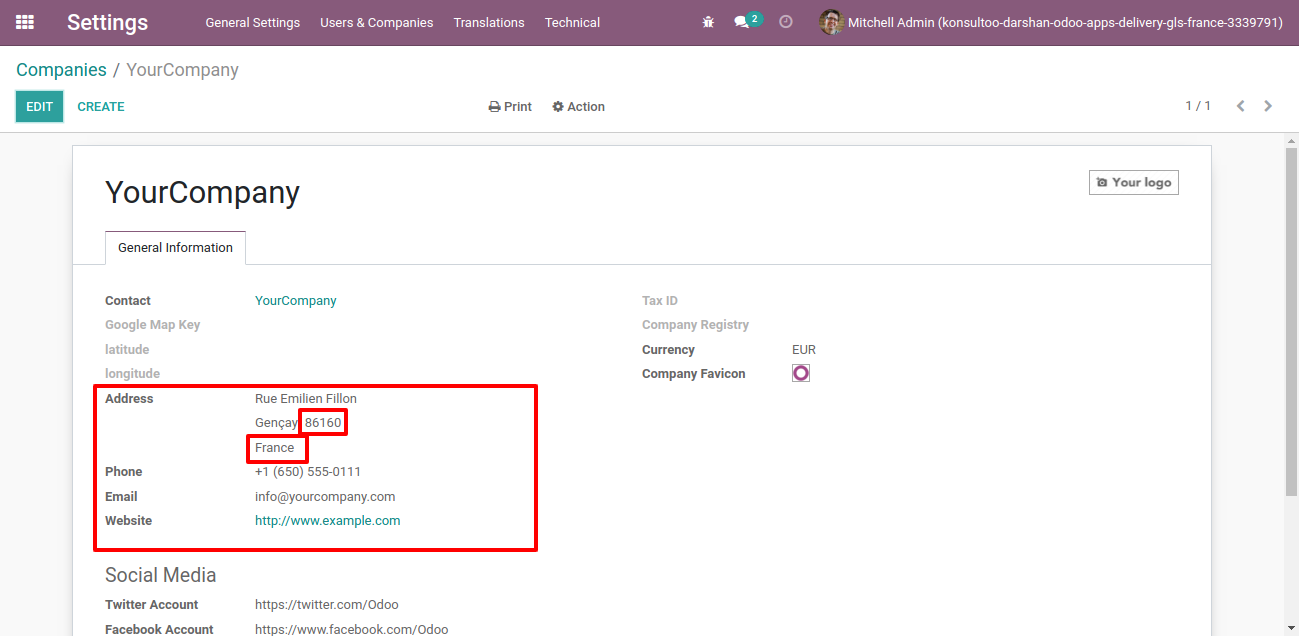 Secondly, go to the Shipping Methods from where you can set the required credentials of the GLS France as displayed in the screenshot given below.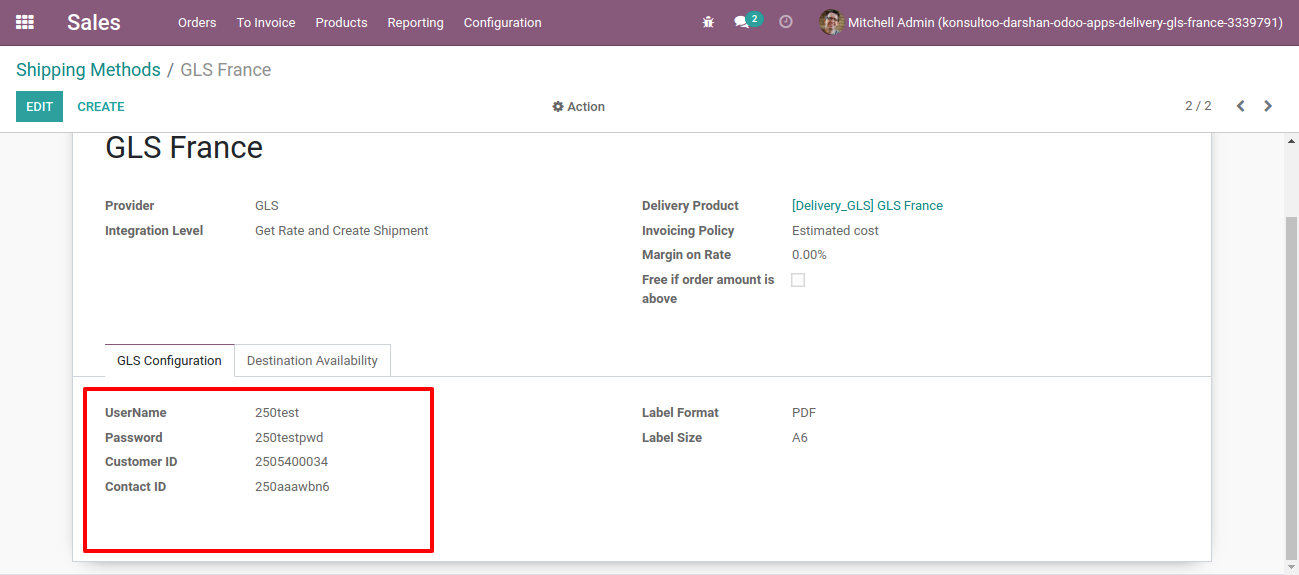 Before you move on to the next stage, make sure the address of the selected partners should belong to France country. Hence, be careful while entering the address.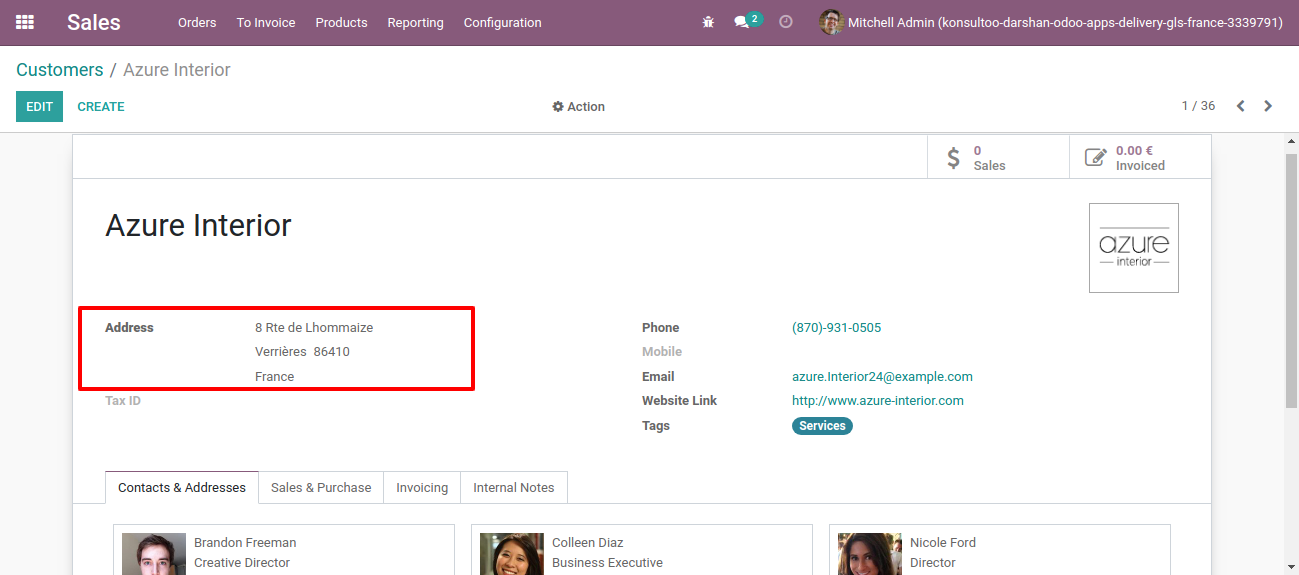 As shown below, create a sale order and add shipping.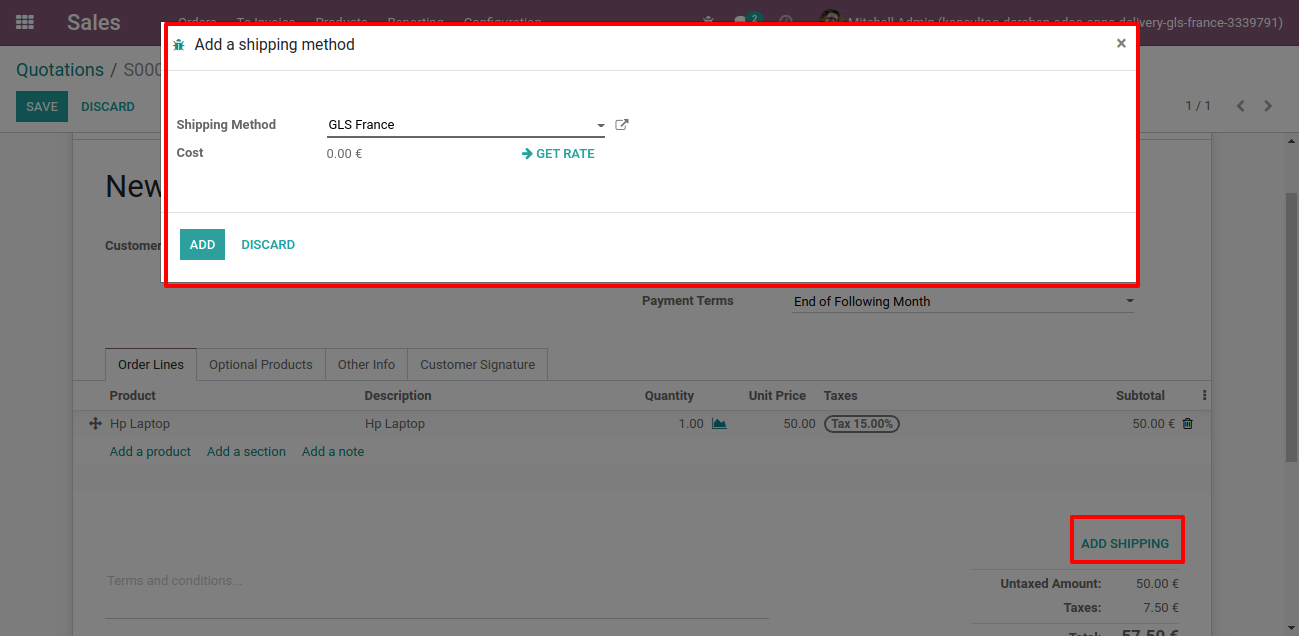 After adding the shipping method, confirm your order. As shown below, open a transfer of that sale order. You can easily view shipping information such as Carrier, GLS Additional service, Tracking Reference, weight for shipping,  etc.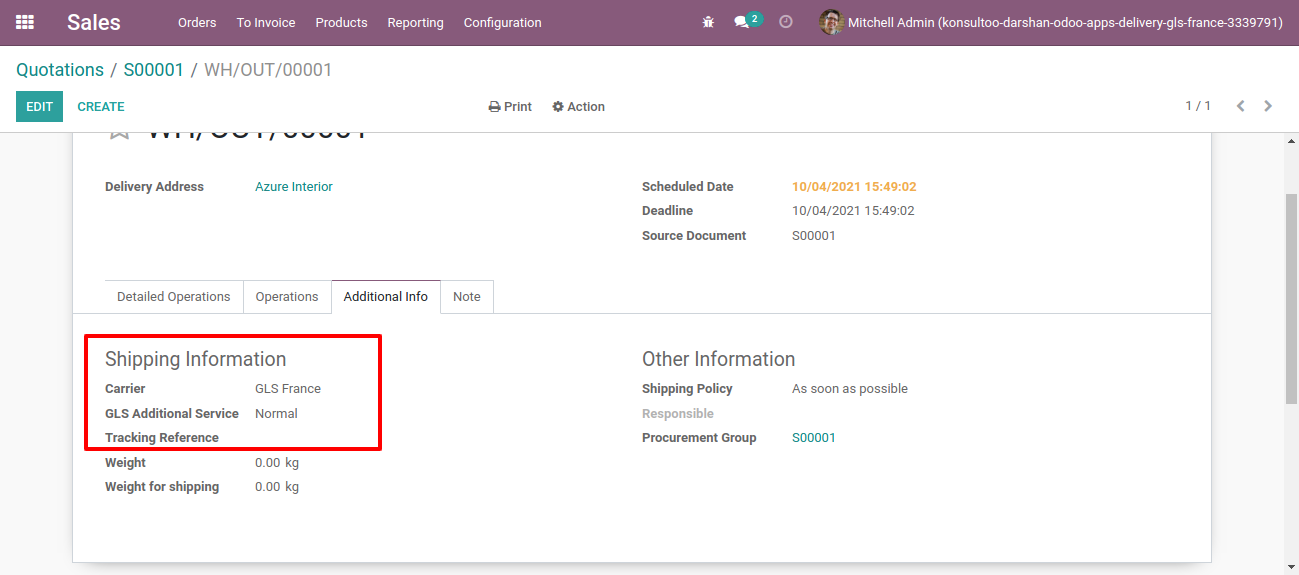 In the end, validate the number, which ends up adding the Tracking Reference number and providing a smart button through which you can easily track the parcel as shown below.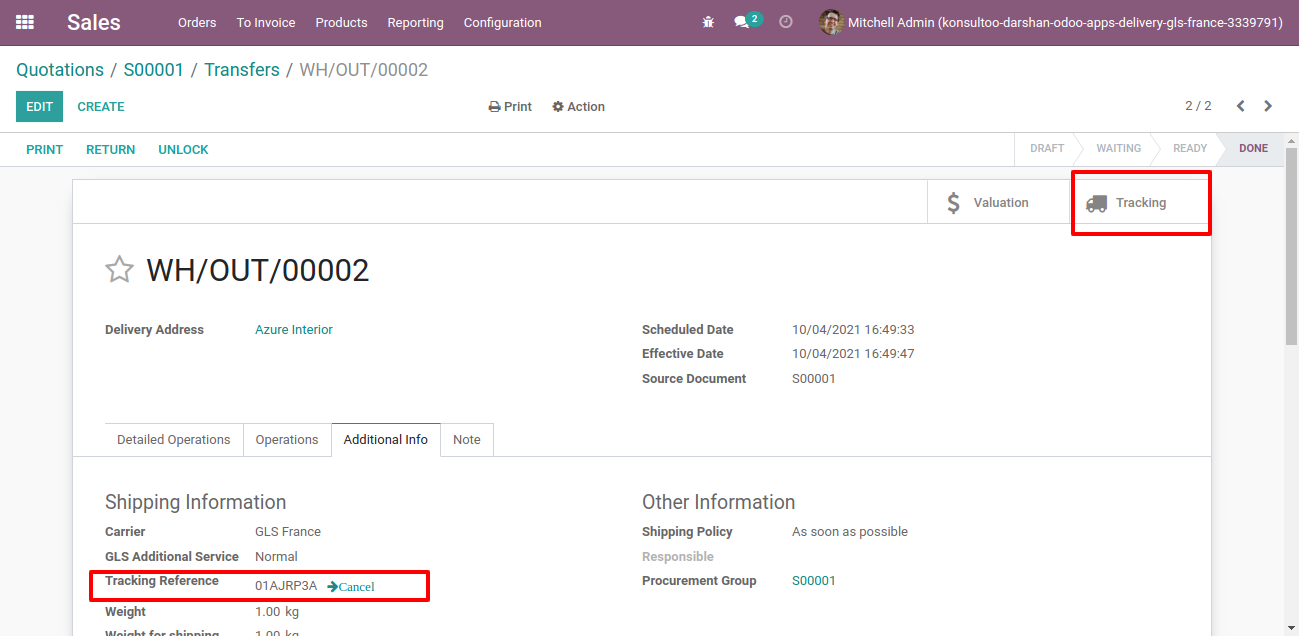 https://apps.odoo.com/apps/modules/14.0/ksc_delivery_GLS_France/