With this application, the integration of Point of Sale with the Stax payment terminal can be performed easily and that too without any assistance from an IOT box. 
How It Works?
First and foremost, install this application and go to the dashboard of POS. As indicated in the below image, add the payment method and select Stax as the payment terminal. In addition, enter the Stax API key and Stax URL. After setting the credentials, save the record properly. Once you click on the FETCH terminal, it will authentic your credentials and fetch all the terminals linked to your Stax account. The same can be viewed on the terminal lab. 
Next, go to the Settings of Point of Sale's shop as shown in the screenshot given below.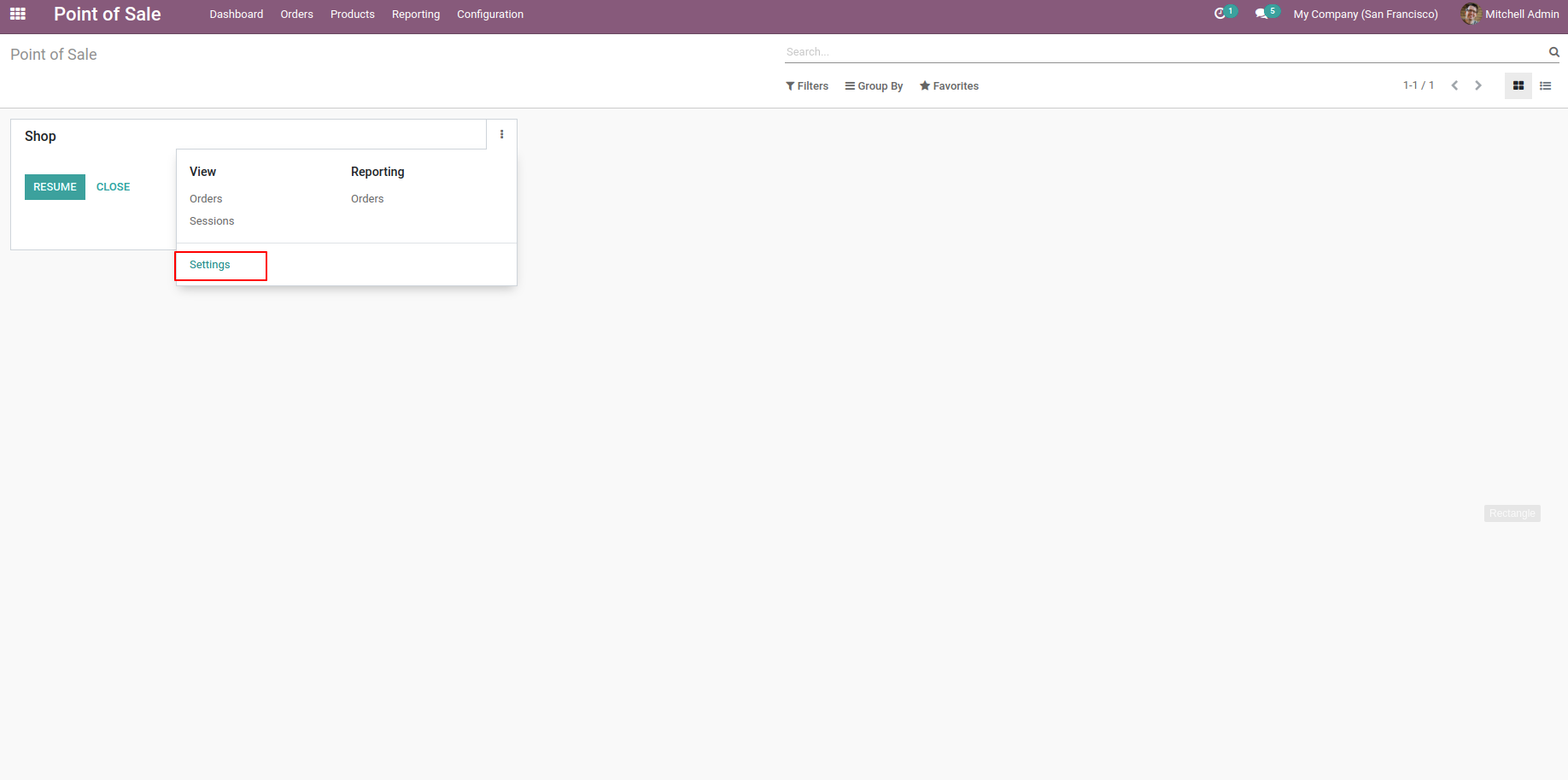 In the screenshot below, you can clearly view Stax Terminal ID. Employee and Terminal ID are the two options given under the Stax Terminal ID section. From here assign terminal to Employee.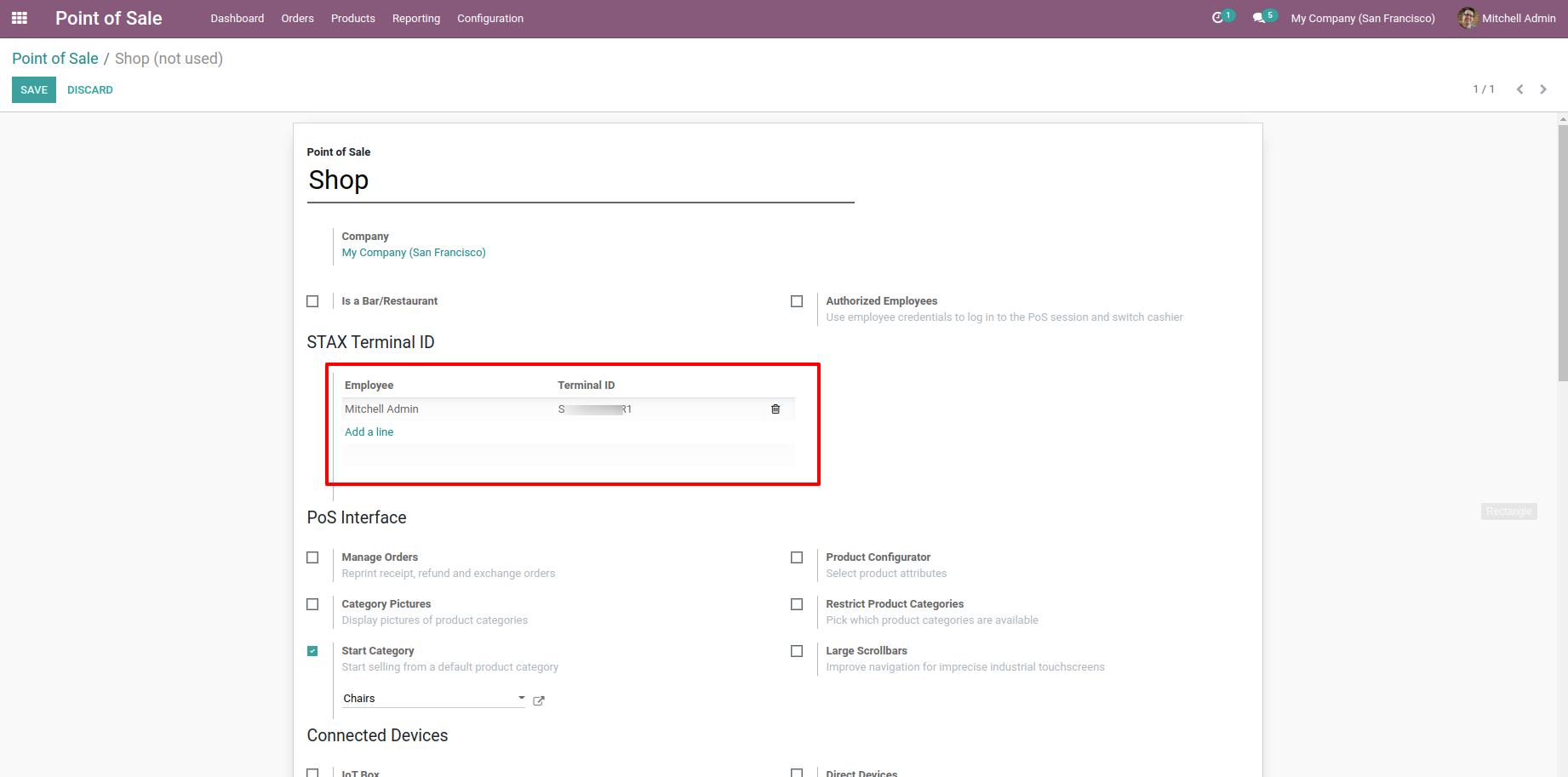 After that , make a POS order and go ahead with the process of the Payment page as shown in the screenshot given below.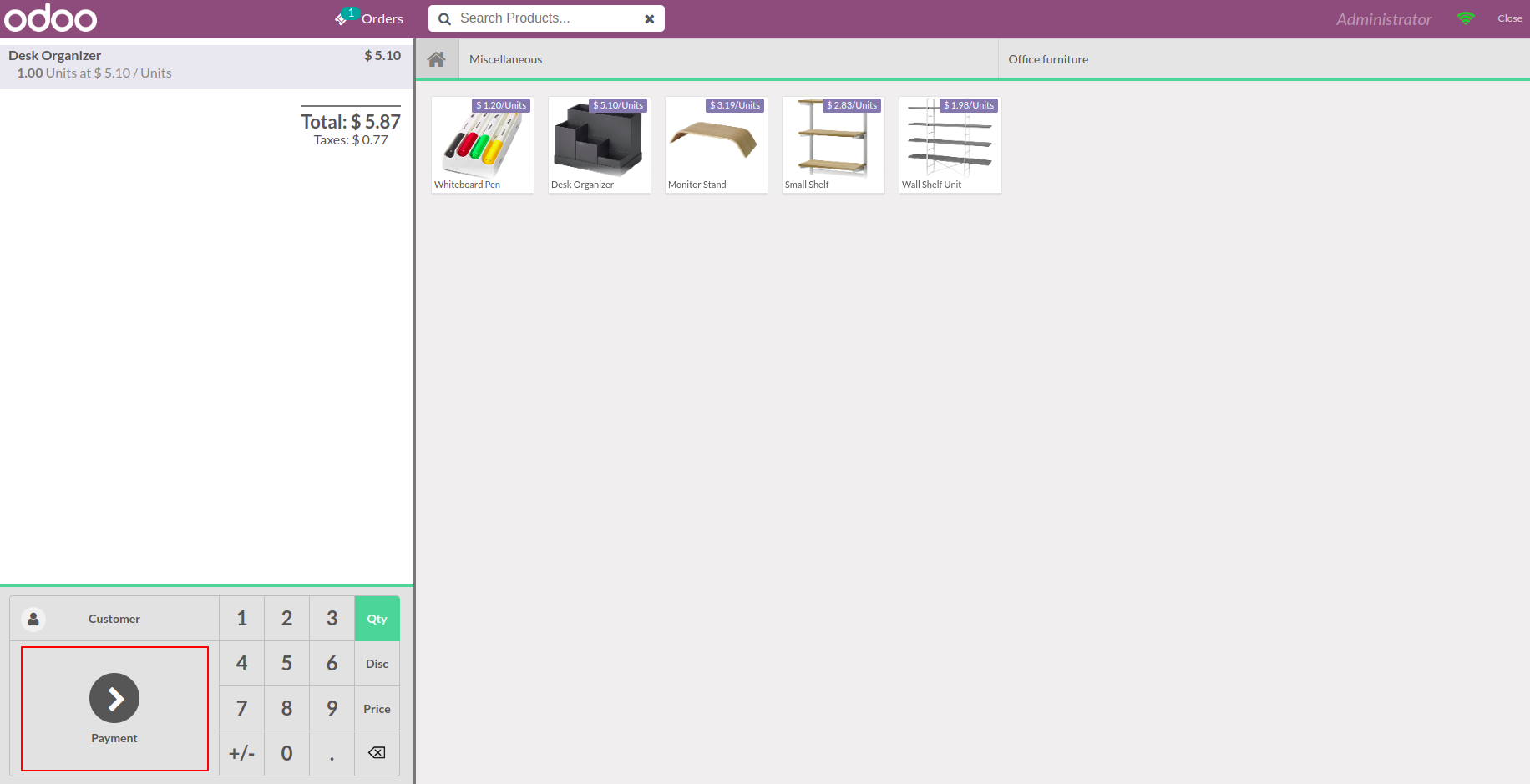 In the below image, you can view each payment method configured in the shop configuration. Then, select the Stax for receiving payment and click on the Send button as marked in the screenshot. Soon after clicking on the Send button, it will send a request to the payment terminal. you can use the payment gateways provided by Stax such as Credit and Debit cards to make hassle-free payments.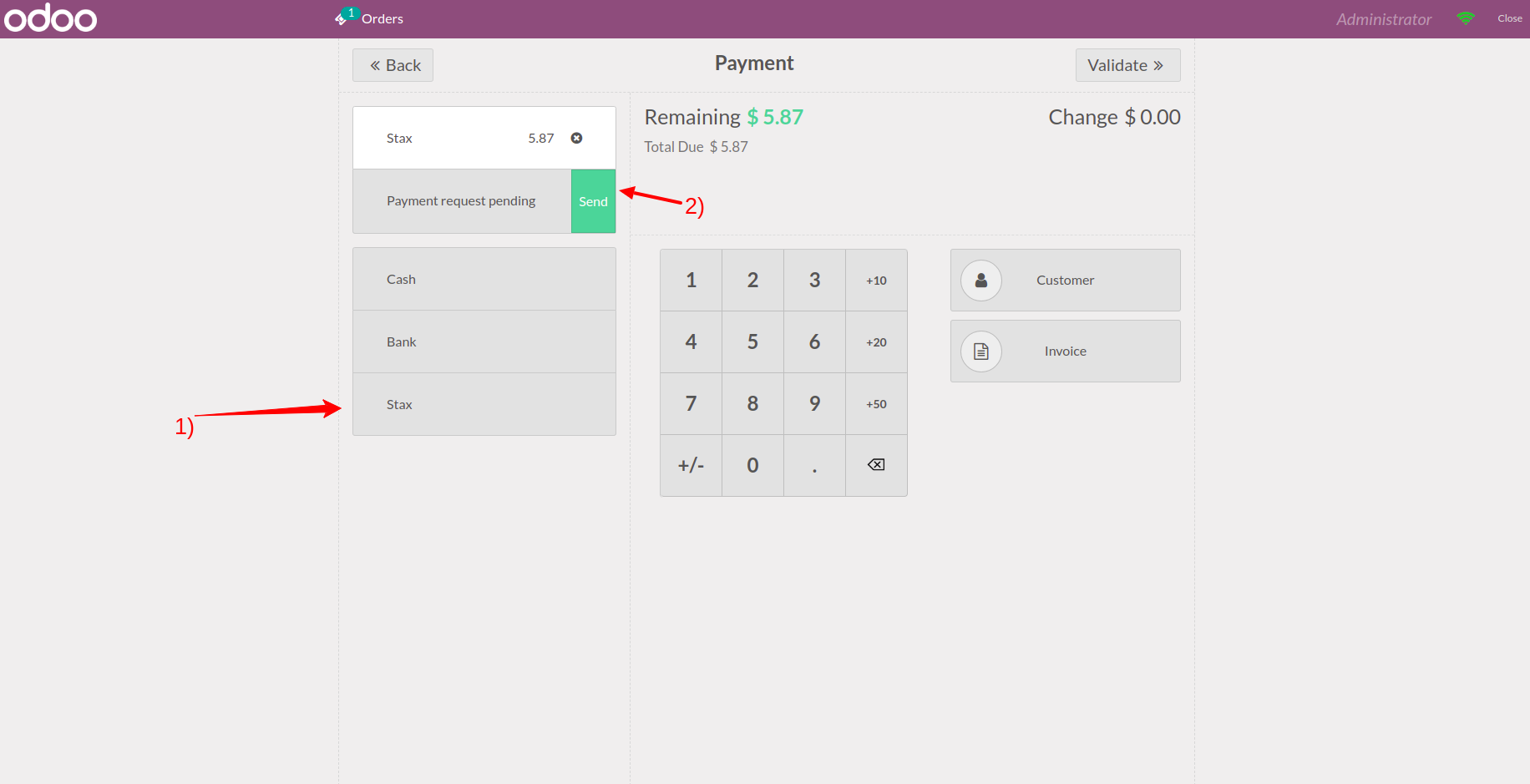 You will receive the "Payment Successful" message on POS as soon as you make the payment on the payment terminal as shown below. Finally, you can click on the Validate button to confirm the order.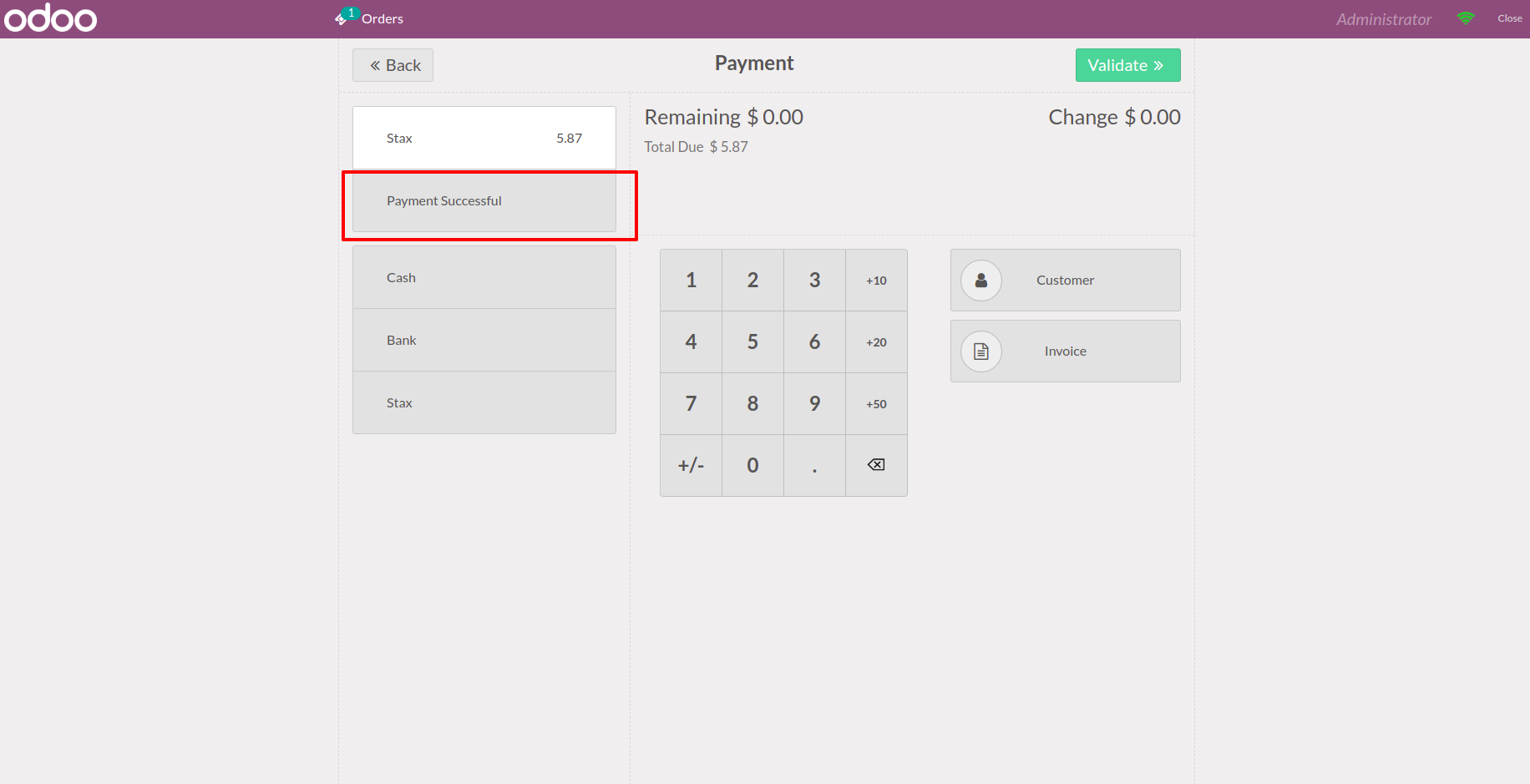 https://apps.odoo.com/apps/modules/14.0/ksc_pos_stax_payment/