The key benefit of having this module is that you can successively register payment for multiple customer invoices/vendor bills for the same customer/vendor even if the company's invoices and bills are different. Previously, you could register payment as per single company and single customer/vendor.
While registering the payment for a single customer/vendor for multi-customer invoices/bills, payment of one company will be created and intercompany journal entries will be created for different company invoices/bills.
How It Works?


The process starts with the installation of this module from the Odoo apps store. After installing this app, go to customer invoices/vendor bills. Then, create 2 invoices using the same customers/vendors and various companies.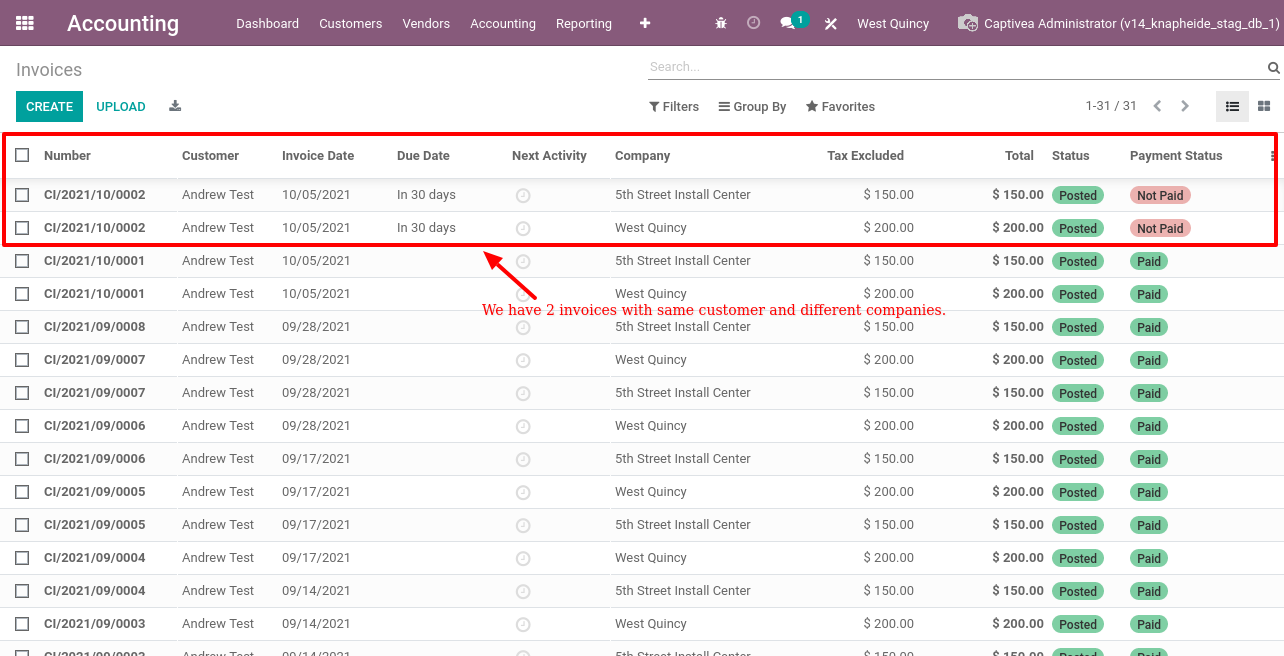 In the next stage, choose the invoices/bills of the same  customer/vendor and different companies. Later, click on the "Register Payment" button as displayed in the screenshot given below.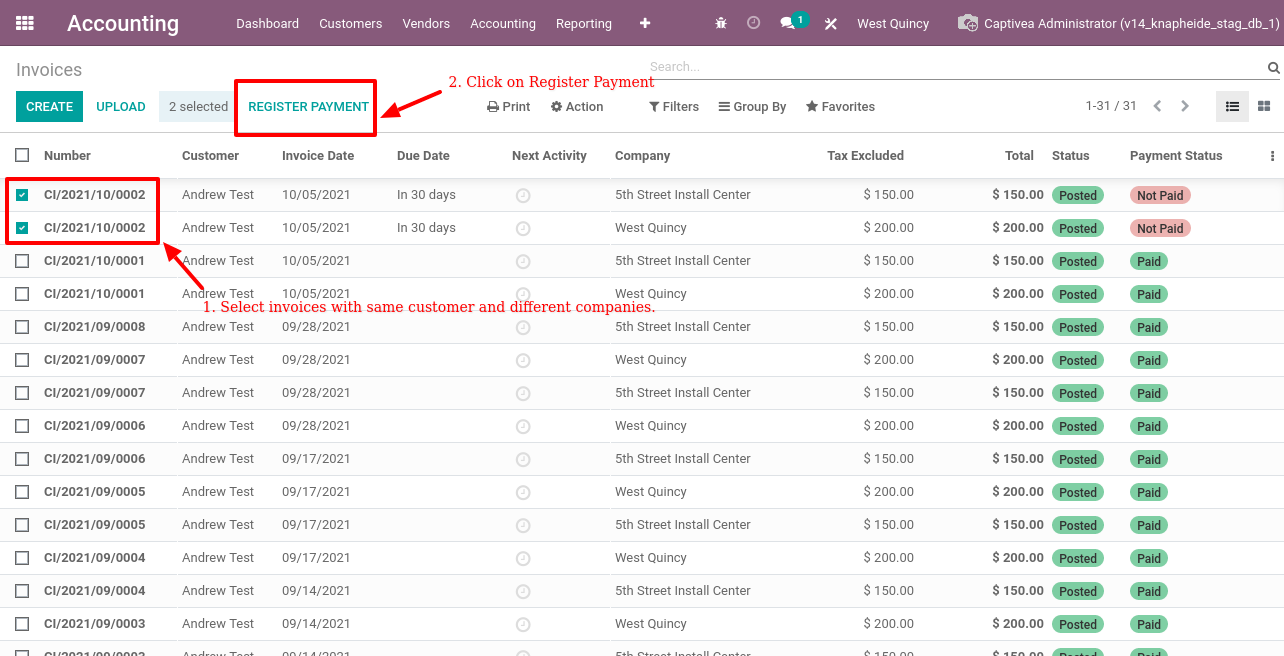 Pick a company and relevant journal in which you want to make a payment as shown in the screenshot given below.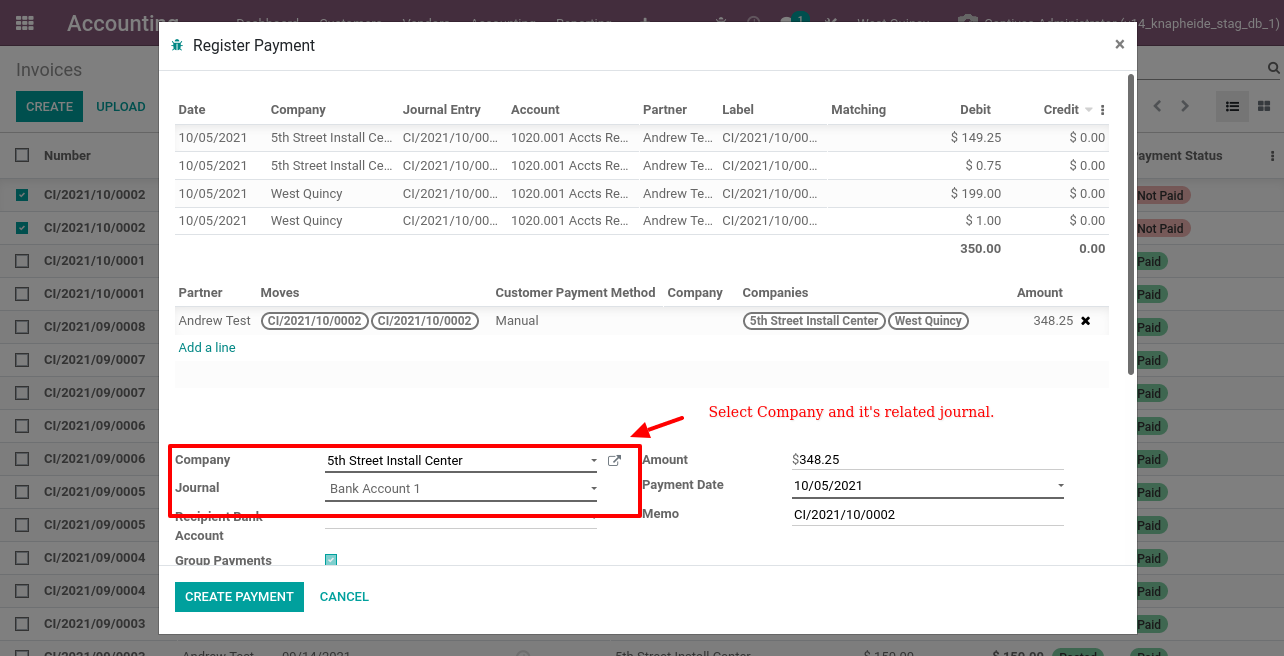 Select a different account and press the "Create Payment" button as shown below.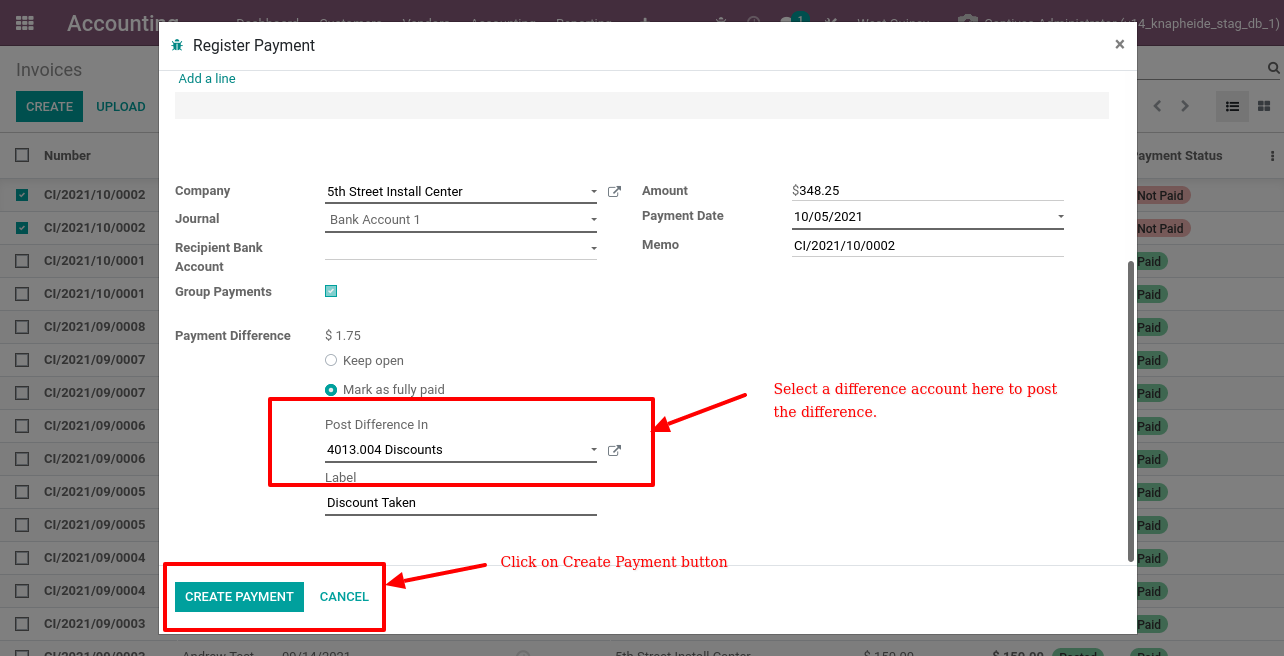 You can create the payment for the company you chose during the payment registration as displayed below. Additionally, you can create an inter-company journal entry, which helps manage the inter-company customer invoice payment.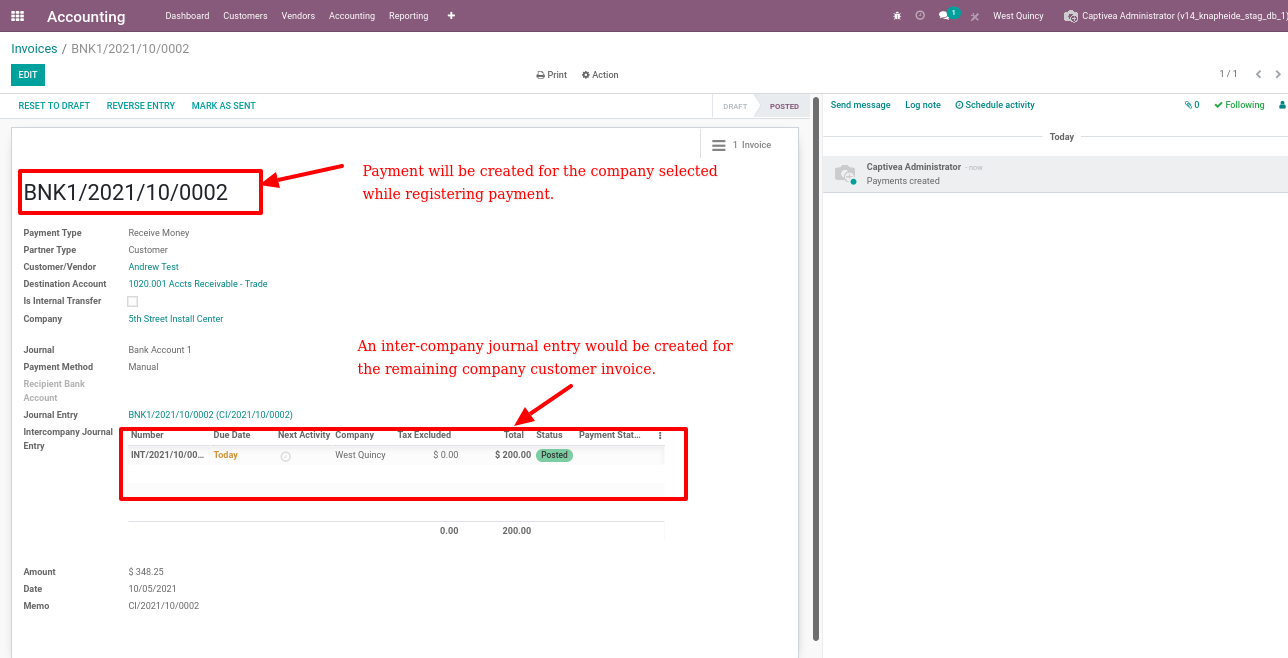 You can see in the screenshot below that the invoice has been paid for the inter-company company.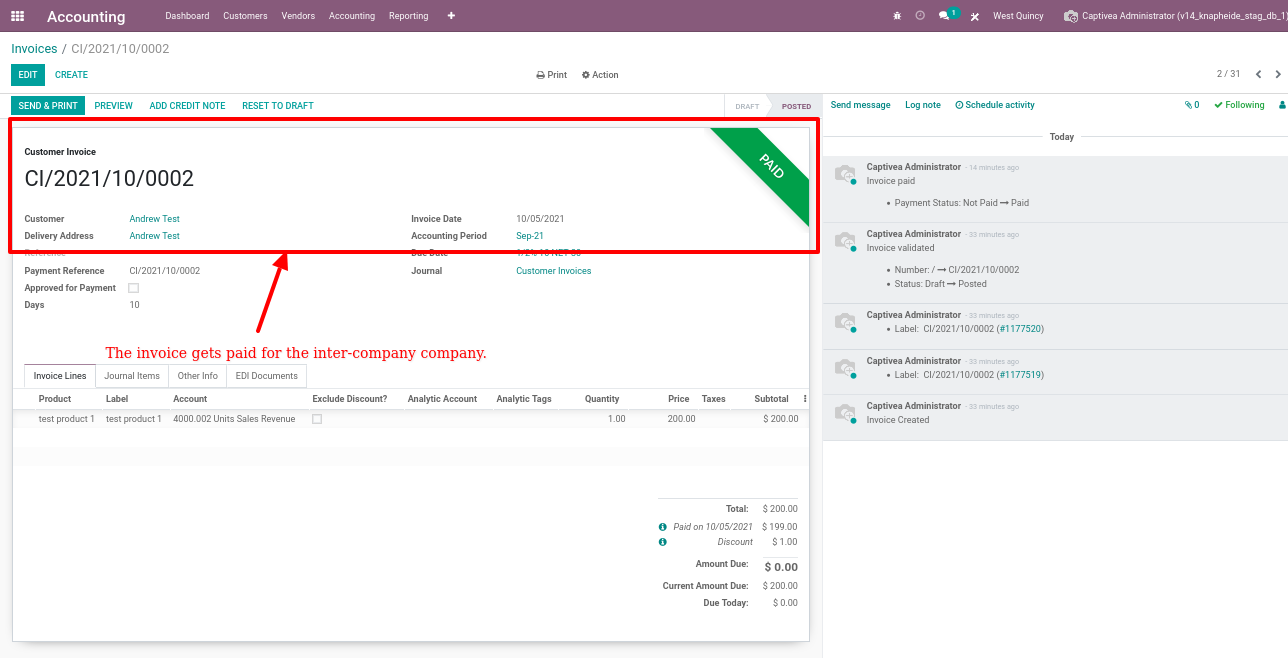 After clicking on the "I" button, you can view that the invoice is properly linked with the inter-company journal entry as shown below.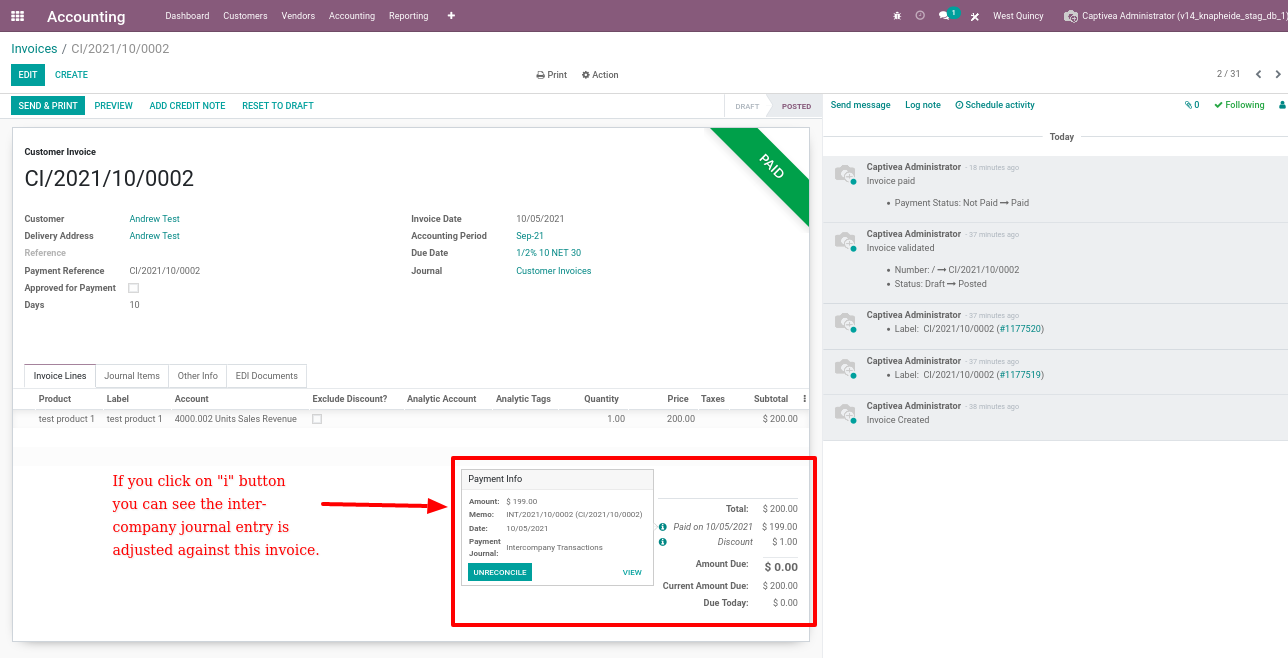 https://apps.odoo.com/apps/modules/14.0/ksc_register_payment_intercompany_partner/