With the help of this module, you can send independent emails according to the helpdesk team. Let's explore how the functionality of this app works?
As shown in the below image, after installing this app, firstly go to the general settings. You will spot External Email servers section where you can configure Alias Domain. Let's move on to the second stage.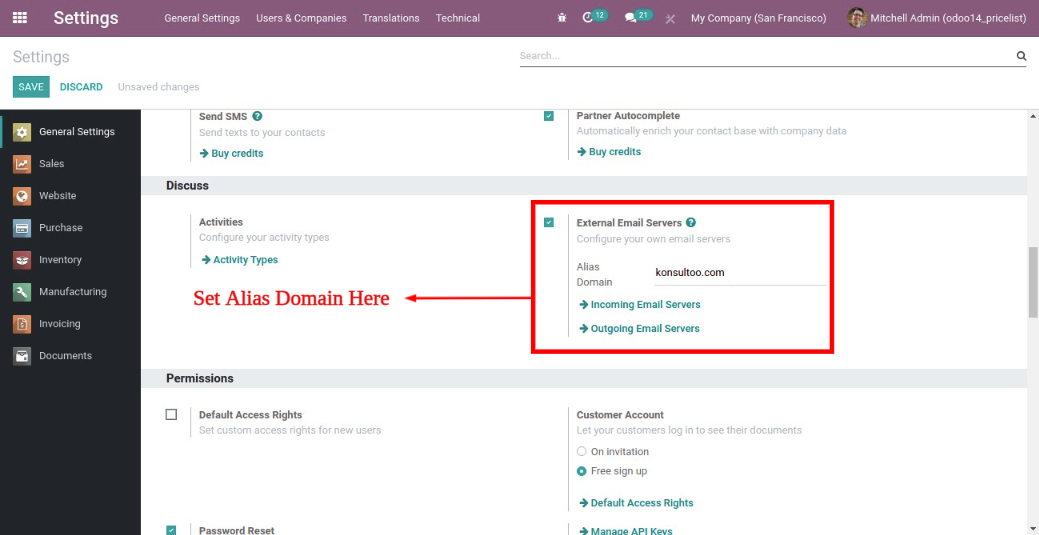 Once you finish configuring the Alias Domain, go to the Helpdesk and click on the configuration option. After clicking on the configuration, you will get the drop-down menu where you will find the Helpdesk Teams option. Click on it to go to that page. As displayed in the below image, you can check the Email Alias and configure it for the team.
Furthermore, select a relevant team on the Helpdesk team as shown in the screenshot given below. You can use the chatter box to send a message.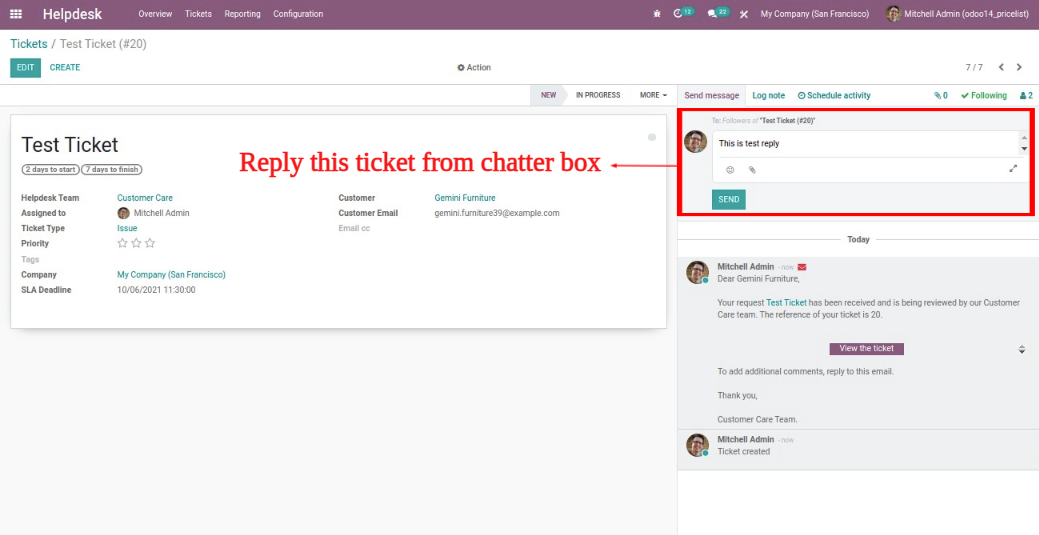 As shown in the below image, customers can get an email such as Team Name with Alias  Email from team.